In today's digital era, everything is possible online, and people have been doing it all the time. Just think when you were surrounded with a bunch of people last time, what they all were doing? Well, the answer would be, most of them had stuck their heads into their mobile phones. And it is today's reality.
Each and every detail about every product, place or person is available online and people are making the most of it. Just assume that if you want to go on a trip to someplace you've just heard about a few times, you don't know much about that place; what you will be doing?
You will be searching for that place online, checking what is actually there, how many people have been there and what was their experience? Based on that you will be planning your trip. So, this review plays an important role in the hotel industry. It really makes your decision easy to plan your trip.
Jawai – A Mesmerizing Place For Nature & Wildlife Lovers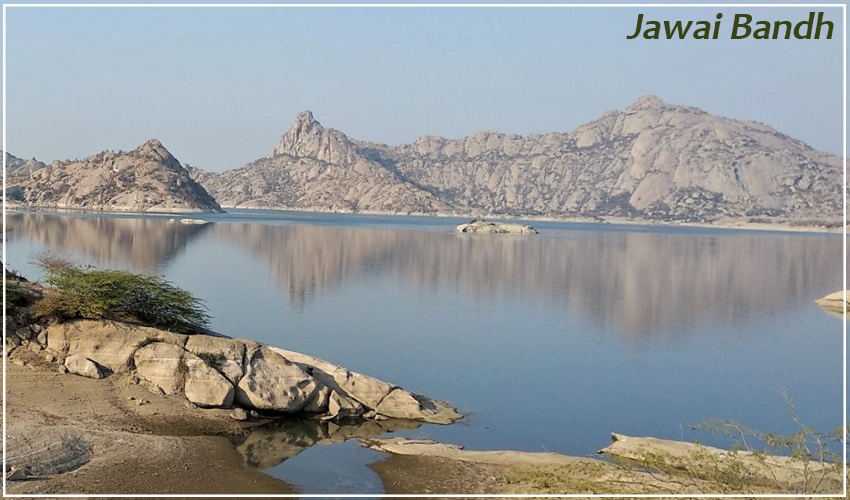 Jawai is such a place, about which many people might have not heard or just have been listening to the tales from their friends and family; but they don't know much about it, the way they have been knowing about Corbett National Park or Kanha Gir National Park.
And if you want to plan a trip to Jawai, choosing the right Jawai Leopard Safari Provider is the most important thing. Thour Nature Resort offers you the most exciting experience of leopard safari in Jawai along with the most comfortable & luxurious stay and a chance to come and stay closer to nature.
Thour let you enjoy the quintessential wildlife along with the sublime amenities that you have not expected at this rural place. You will be witnessing the unfettered life of the leopards, crocodiles and so many birds roaming around you without even noticing your presence.
Thour Nature Resort – Your Best Option For Jawai Leopard Safari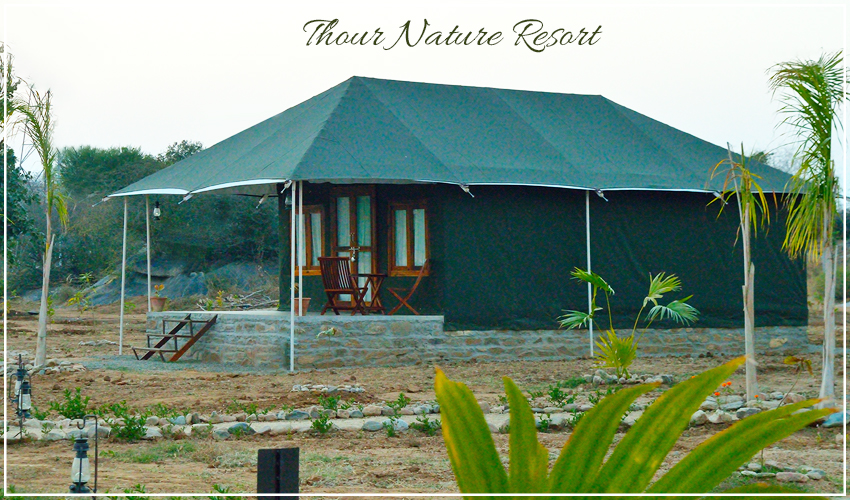 There are so many guests who have visited Thour Nature Resort, enjoyed their stay thoroughly, had a thrilling Leopard Safari experience in Jawai and collected so many memories with a promise to come again in future. They have also posted about their positive experience on Social Media pages, Online Travel Platforms as well as posted their reviews about Thour on Google.
Below listed are few of the Google reviews of Thour Nature Resort.
Location was excellent, service was excellent . They will ensure that you will see leopard 100% . The location is also situated in the jungle only . If you are lucky enough you can see leopard near your resort also. Food was nice , experienced drivers with great driving skills. Open gypsy -4wd. More friendly staff. – Govind Prakash
We loved our stay here, staff was helpful and friendly. we did camping, and yes we also saw a leopard on the way and in safari as well. the food was too delicious. It was a memorable trip, we strongly recommend you thour nature resort for stay in jawai. – Mahima Chauhan
Thrilling safari, great stay- Thour gave us a great experience that we never expected out of a wildlife resort. The safari was awesome, we enjoyed it fully and the stay is mindblowing, the tents are spacious and equipped with all the facilities. I recommend Thour to everyone. – Rajeev Singh
Experience The Thrill With Thour Nature Resort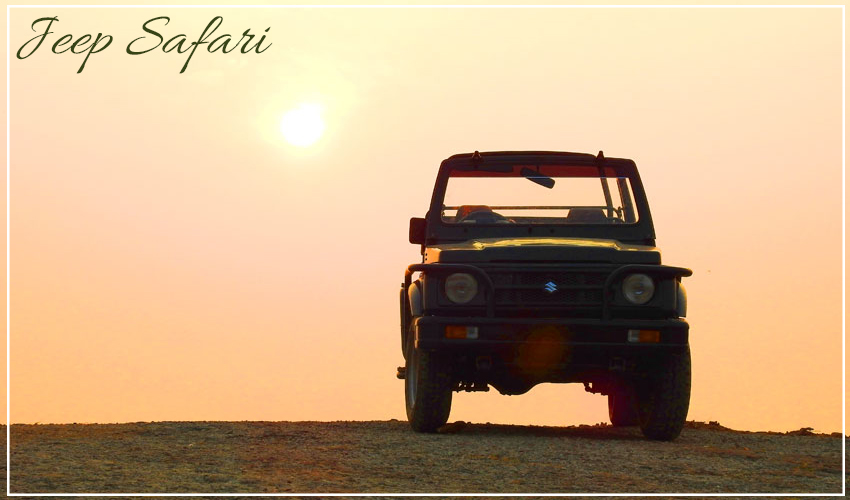 Thour Nature Resort is a beautiful place that gives you an insight into the existence of the docile big cats of Jawai region. Jawai Safari tours will be arranged by them during day or night time as per your convenience under the guidance of their rangers.
These rangers know the vantage points and will give you the surety to see the leopard during your safari. And those adrenaline rush moments will definitely make your trip the most memorable one.
Check out these few reviews about the awesome trip of a few of our guests from TripAdvisor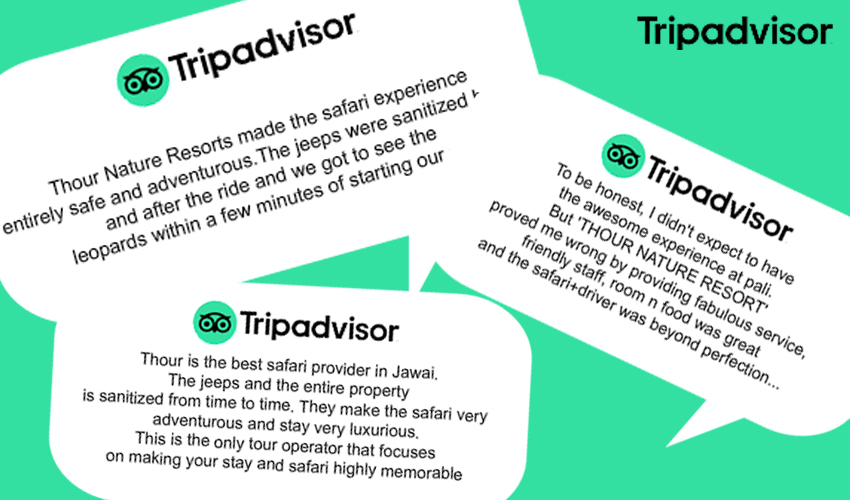 Thour is the best safari provider in Jawai. The jeeps and the entire property is sanitized from time to time. They make the safari very adventurous and stay very luxurious. This is the only tour operator that focuses on making your stay and safari highly memorable. – Rohan Sharma
Thour Nature Resorts made the safari experience entirely safe and adventurous. The jeeps were sanitized before and after the ride and we got to see the leopards within a few minutes of starting our ride – Alka Kashyap
To be honest, I didn't expect to have the awesome experience at pali. But 'THOUR NATURE RESORT' proved me wrong by providing fabulous service, friendly staff, room n food was great and the safari+driver was beyond perfection… – Arun S
Thour Nature Resort has all the facilities and amenities to make your stay most comfortable. With spacious tents equipped with all the luxurious facilities ensures that you make the most of your trip to Jawai, and it becomes the most happening and exciting trip of your life.
Thour gives you surety to give an unforgettable experience of Leopard Safari Rajasthan that you will be cherished for life time. Maybe all these reasons and reviews have made up your mind to plan your next trip to Jawai with your loved ones at Thour Nature Resort.
For more information please visit @ https://www.thournatureresorts.com/ OR CALL/Whatsapp +917426936663