If you are in love with exploring wildlife and have already been to places like ranthambore, Kanha, Jim Corbett, Gir, then it's time for you to explore Jawai Leopard Safari package to experience a different kind of environment.
As you know very well that the more you will explore the wildlife, the more you will be able to come closer to it, and the Jawai leopard Safari package will offer you a chance to be closer to wildlife as well as mother nature.
Here you won't find dense forests giving shelter to wildlife but you would be seeing granite rocks and hills as well as panoramic landscapes!!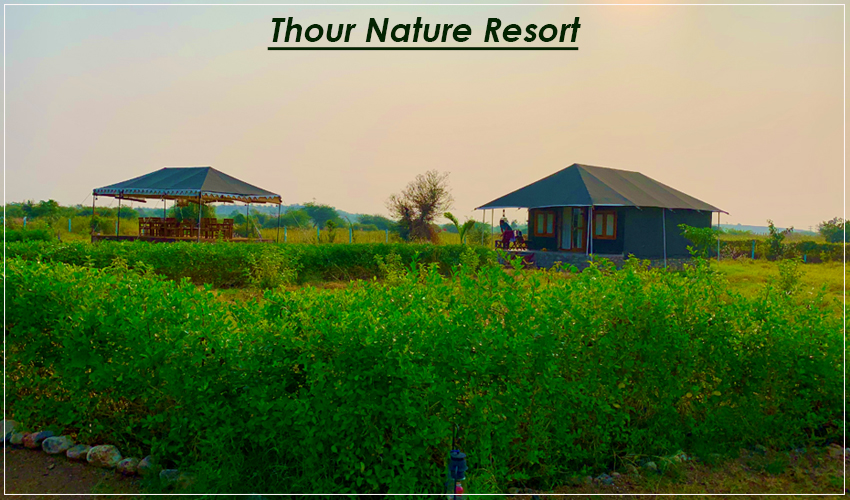 The first thing you need to do right is choosing a good Jawai Leopard safari Package provider because that is the most important aspect of your Jawai Leopard Safari Package. There are so many Jawai Leopard Safari Package providers in Jawai as well as Bera but nothing can beat the Thour Nature Resort when it comes to the best Jawai Leopard Safari Package.
They provide the unmatched hospitality services, safari rides with huge adrenaline rush, a chance to experience village safari and many other activities along with an amazing and most comfortable accommodation options in the middle of jungle with all the possible modern amenities and facilities for your most memorable experience from Jawai Leopard Safari Package with us.
Here you will be visiting the places where you can find leopards as well as many other wild animals as well as a wide variety of birds and many other vantage points from where you can witness Jawai's splendour.
We will try to make your Jawai leopard safari experience so adventurous that you will be cherishing it for life time. There are many tribes in Jawai that have been living along with the leopards since decades, and with us, you will get a chance to witness that wonderful companionship between humans and animals.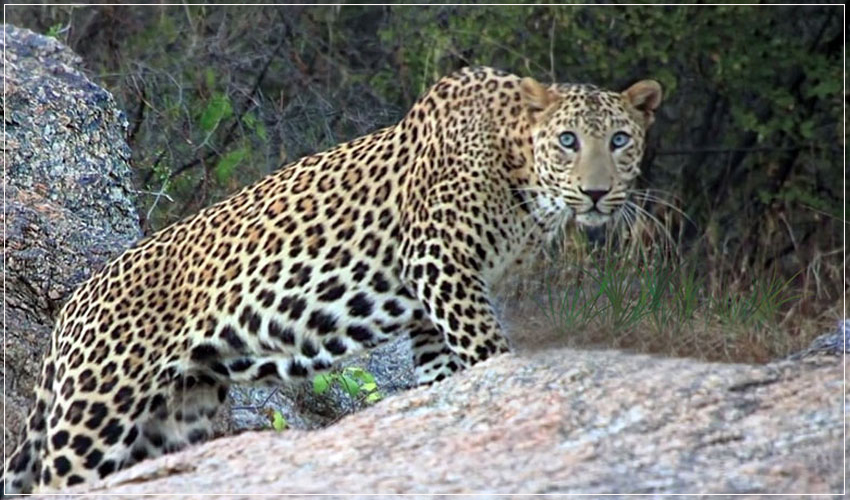 There is a high chance that many of you must be having fear of wild animals that might harm you, but we will help you to overcome your fears by witnessing the wild animals from closer proximity and give you a thrilling experience for life!!
You will be amazed to see how those tribal men don't have any fear from those docile wild cats, they will continue their normal routine around them as if they are part of a family. And none of them have been harmed by any of the animals till now, and the same is with any of the human beings.
Our main concern at Thour Nature Resort is to make your safari experience a thrilling one and make a picture of Jawai on your mind in such a way that you would always remember it as a sweet memory for lifetime and would like to come back again to relive those adrenaline rush moments again with your near and dear ones!!
And we don't want to live a single stone unturned to make it possible for you!! For that our staff will be always on their toes to help you out in any single wish of yours!!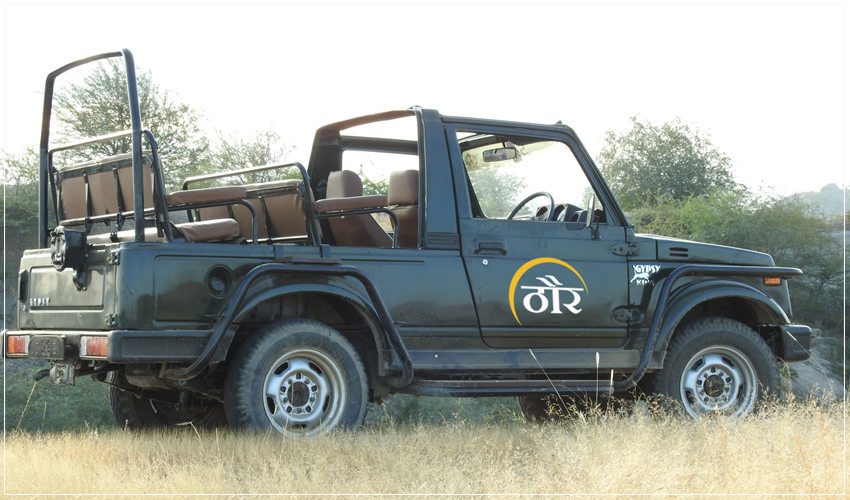 When it comes to exploring the Jawai Leopard Safari, trust us, we are the best! We have trained rangers who will give you a chance to witness the wildlife from a different form without missing a single chance of spotting any wild animals.
To make your Jawai Leopard Safari even more thrilling and adventurous, we will take you so close to those docile wild cats that you will feel your heart is beating in your mouth because you will be witnessing them so close, without any kind of equipment!!
We don't only offer the Jawai leopard safari, but we also offer many other activities which you will find interesting!! You will be visiting nearby tribes, spotting many kinds of birds as well as crocodiles in their natural habitat.
In short, you will be able to enjoy every single aspect of Jawai with your loved ones and make your time in Jawai the most memorable time of your life!! And the main thing is when you are taking the Jawai Leopard safari Package with us, you don't need to worry about security or any other thing. You will be 100% safe with us!!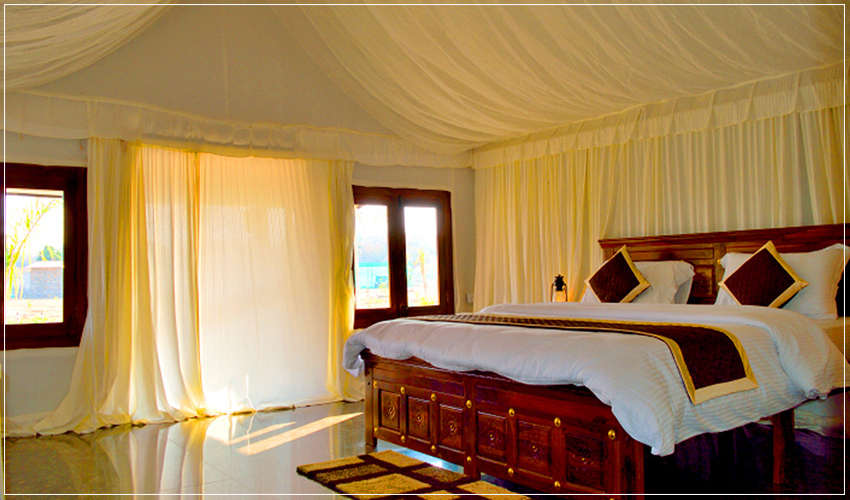 All we want is to bring a smile on our guests' face and we see it while overarching our services. Our standard hospitality services will always be amusing you and we will always strive to make your trip to Jawai an unforgettable one.
All your wishes will be our command when you will be with us, and trust us, each one of your wishes will be fulfilled by our staff members!! We will always try to deliver happiness to our guests. You will feel welcomed and blessed with us in Jawai.
We always try to provide you the best facilities and accommodation options with all the luxurious amenities. However staying is not compulsory, if any of our guests wants to experience the Jawai Leopard safari without opting for staying options, they can choose it.
Ours are customized packages according to our guests' comfort, needs and budget. And in such a way we are trying to live upto expectations of all our guests and give them an unforgettable memory.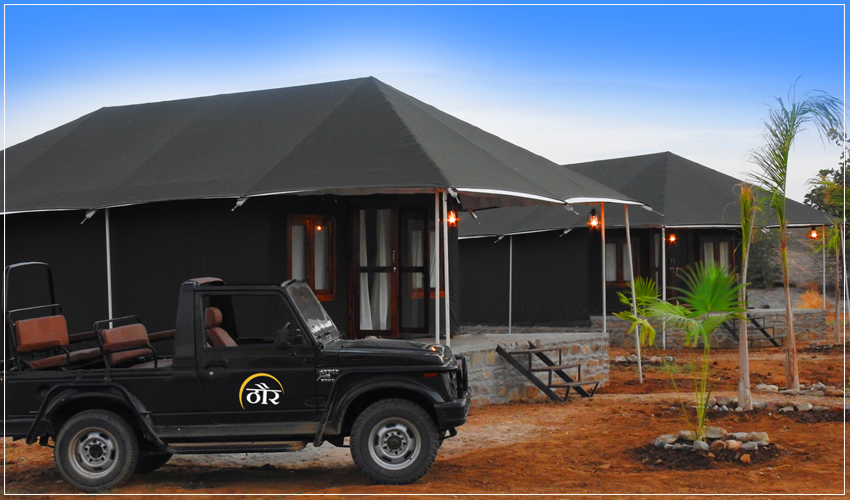 With our services, you can certainly feel welcomes, blessed and charged up for a whole new adventure. We give you better facilities and make your stay comfortable and luxurious too, and we don't make it necessary for our guests.
If someone wants to just enjoy the safari without opting for stay, then he/she can do it sans any hassles. Moreover, we provide flexible packages so could take maximum people with you and make your trip cheaper as well. In this way, we live up to all the expectations of our guests and make their trip an unforgettable memory.
For more information about Jawai Leopard Safari or Thour Nature Resort visit our website or call us on 91-742-6936-663 for booking related details or customized packages for Jawai Leopard safari.