As it is a long weekend this Janmashtami, everyone would like to go someplace with their family or friends. And Jawai is a beautiful place to explore nature with your loved ones. It will be one of the great Janmashtami experiences for you that you have not expected at all.
You can witness some of the amazing creatures in their natural habitat and in a very different kind of environment in the jungle area. In all other wildlife sanctuaries you will find very dense forest areas and thus making it difficult for you to find the docile big cats.
But here in Jawai there is rock spread around the whole jungle area, making it easy to capture a sight of a leopard.
Leopard Safari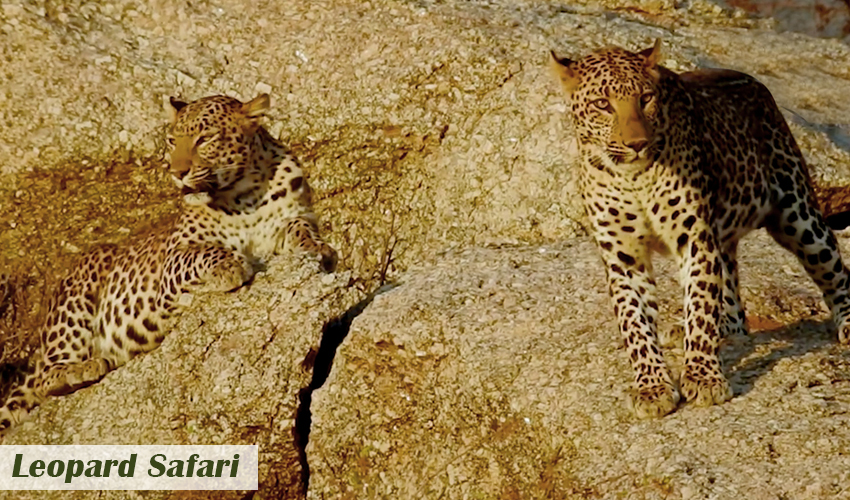 Witnessing the wildlife in their natural habitat is something that will give you an adrenaline rush and fills your heart with an adventure. You can find the big docile cats in a blink of an eye as they are always found sitting on the rocks that are spread around the Jawai jungle area.
And seeing them in very much close proximity to you will give you the excitement you have never had before in your life.
You can choose the preferred time to go for leopard safari as per your convenience. You can go for day safari as well as night safari, both have their own perks. There are some vantage points where you would be guided to have a closer look at the leopards and click some of the amazing photographs.
Bird watching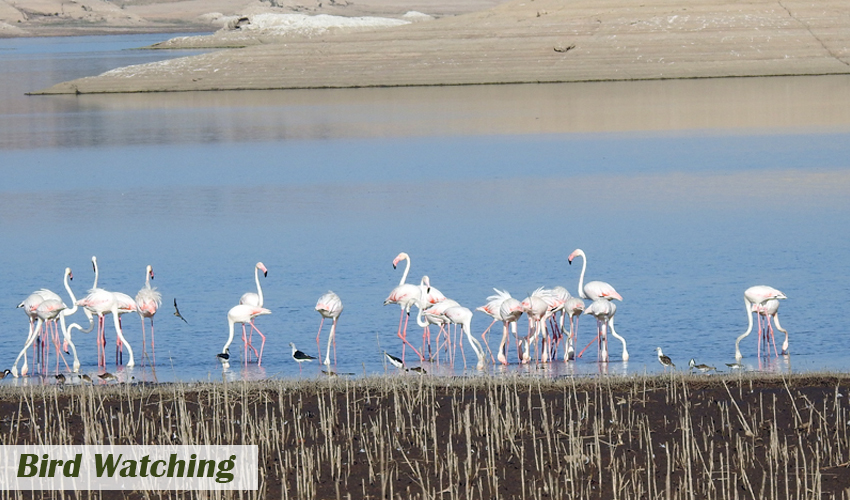 As everyone knows Jawai is a very famous bird paradise and you can find almost more than 100 species of birds at once. Many famous ornithologists visit here frequently as it's a heaven for them. Tufted duck, brahminy duck, pied avocet, kentish plover, and northern shoveller are some of the most popular bird species among them in the winter season.
Not only for the ornithologists but this place is a heaven for any bird lover or nature lover as you can explore a wide variety of birds in the Jawai jungle area.
Crocodile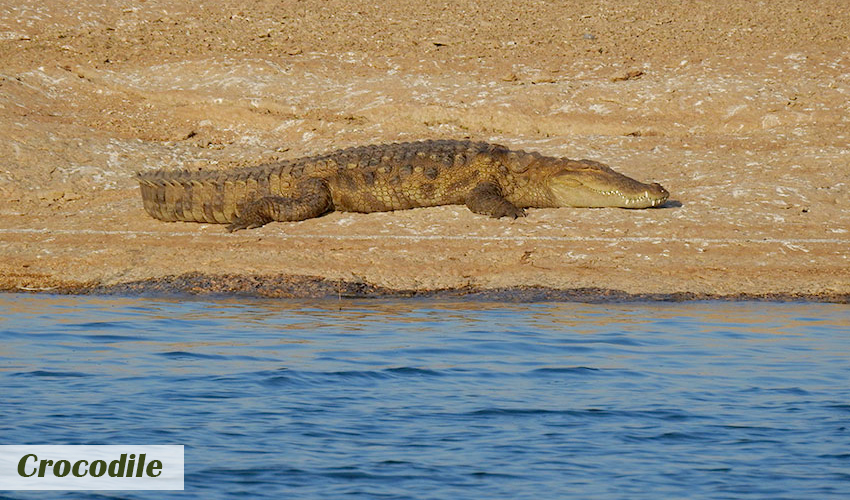 Everyone must have seen the crocodiles at some point of their life, but seeing a crocodile hunting on the birds or any other animals in front of your eyes is one of the experiences that can give you goosebumps. And you can have that experience during your trip to Jawai as there are so many crocodiles in the Jawai river and they frequently bask in the sun for hunting.
And it is something that you have always seen on screen, but it's a thrilling experience to see all of that happening in front of your eyes.
Camp Stay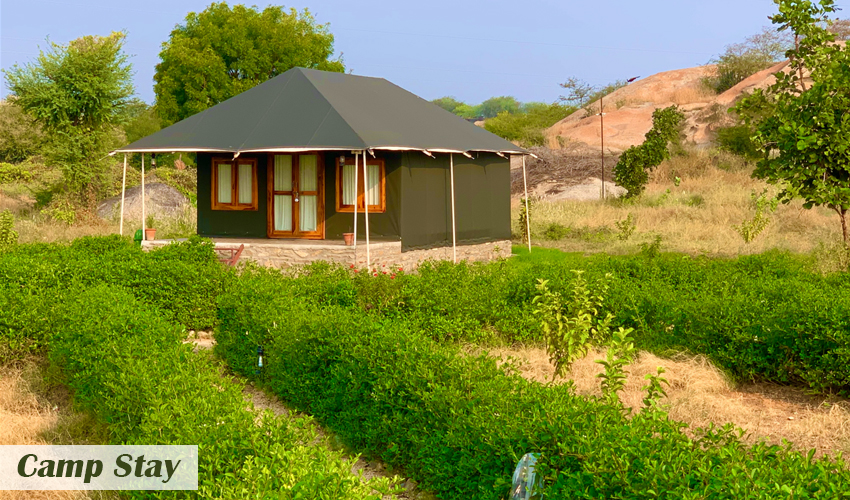 Jawai is a beautiful place to explore nature as well as wildlife, but a peaceful & luxurious stay during this trip will add a new charm to your journey. You can enjoy the thrill in the ambiance, explore a totally different culture and witness many wild animals as well as birds at a very close proximity to you.
And Thour Nature Resort offers you the once in a lifetime experience for the utmost comfortable stay in Jawai.
With all those breathtaking views and luxurious stay, Thour Nature Resort helps you to have a peaceful stay in the arms of mother nature. Because exploring the jungle area with all the sublime amenities that you are offered by the Thour, is really one of a kind. It is a perfect place to stay during your trip to Jawai.
It is a perfect place to get an insight into the wild leopards that are really harmless and abound in this region. They have some of the trained rangers to guide you during your leopard safari and it can be arranged at day time as well as night time in private jeeps to have an unforgettable experience.
Those trained rangers know all the vantage points of the leopards from where you can get the closer view of those docile big cats and click some of the beautiful pictures of them. And unlike the other wildlife sanctuaries and forest areas, the jungle is not very dense in Jawai, so you can spot the leopards with our experts in a matter of a few seconds.
When it comes to accommodation, Thour Nature Resort offers you the most spacious luxury tents with the air conditioner and attached bathrooms. And they will do everything possible to make your tour the most memorable time of your life with your loved ones.
When you are in the jungle and exploring nature either on your feet or by a vehicle, it will always be a long tiring day for you, and you would need a  calm and soothing ambiance to get relaxed. Thour Nature Resort offers the same to their guests with an unmatched comfort level compared to any other place in Jawai.
Here you will make so many beautiful memories to cherish for your life. Once you have stayed here with your family or friends, whenever you think about your trip, the stay and the safari experience on this Janmashtami , you will have a big smile on your face with all the beautiful and vibrant memories you have had in Jawai with your loved ones.
Thour Nature Resort offers you the best jawai tour packages to make your experience even more vibrant and exciting. And don't worry about the security, as the whole property is fully secured by the armed guards & CCTV cameras. Here you can rest assured for a delightful & comfortable stay along with the delicious organic food produced at the property itself.
Here you can rest assured for a delightful & comfortable stay along with the delicious organic food produced at the property itself.
So, plan a trip to Jawai with Thour Nature Resort on this Janmashtami and explore the Jawai jungles and safari, witness the mesmerizing sunkissed beams of setting sun on the rough Aravali range of mountains and enjoy your holidays in between the jungle, hills, river, leopards and some of the beautiful local tribal people.