Before you plan your leopard safari in Jawai, there are some things that you must know about. That's because a safari is a unique experience and you must know about these things to make the most of your experience.

We always ready ourselves for an adventurous expedition and a safari is not different. You should always equip yourself with essentials and make no mistakes in determining their quantity and quality.

In this article, we are going to tell you about five things that play a pivotal role in making your safari in Jawai absolutely unforgettable. Here they are:-
Knowledge About the Area
Unless you are thoroughly about the geography and demographics of an area, it is very perilous to go for an adventure over there. You must prepare yourself for an epic adventure and for doing that, it is a must that you gather knowledge about that particular place.
When it comes to Jawai, you must know that it is a place that provides a favorable habitat for leopards, birds, crocodiles, and various other mammals, reptiles, and insects along with humans.
This is a place that is known for the peaceful co-existence of humans and big cats, it is also known for showing some breathtaking landscapes that comprise of a river, granite hills, forests, and vast plains.
At this place, you get to know about the survival tactics used by the tribes when they take their livestock to graze in the jungle. They engage in various other activities like pottery and farming to make a living.
When you see them, you get an insight into the rural lifestyle that is harsh yet satisfactory. They show what it is to truly embrace nature and accept all its aspects including the brute force and vagaries.
In Jawai, you are very close to the wilderness and yet, you do not endanger your life, that's because the apex predator is familiar with the human presence and has learned to live with them.
Binoculars with High Zoom
Binocular is considered essential when you are out on a safari and it definitely gives you an upper-hand when it comes to spotting leopards or any other animals at a certain distance.
However, in Jawai, you get to spot the beasts, birds, all the animals from a very proximate distance and you can say that even if you don't have a binocular, you can spot the animals here very easily. At the same time, if you have a binocular, you will certainly be geared for better viewing and make your experience better to a large extent.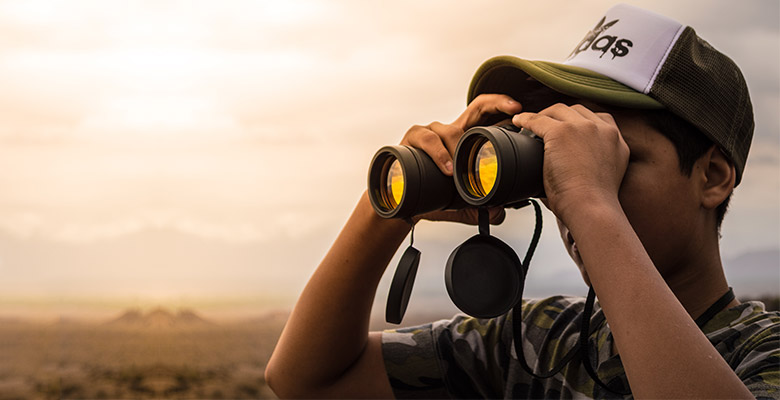 When you are buying a binocular you must consider the following features:
Magnification
Objective Lens Diameter
Field View (in yards)
Close Focus Range
Eye Relief
Exit Pupil
Prism
Lens Coating
Weight
When you are satisfied with all the aforementioned features, then only buy the binocular and make the most of it on your adventurous trip to Jawai. Remember, if you have this accessory, you can make your safari more fun and see the wildlife closely. It fills you with adrenaline and keeps you one step ahead in observing nature.
If you are determined to make your trip more insightful, then go for a reliable brand and do not forget to check all the features mentioned above. Keep one thing in mind that for a trip to Jawai, binocular will definitely be a great accessory, but even if you don't have it or don't want to purchase it, it is all right, because this place gives you vivid views of wildlife with naked eyes as well.
Camera with min. 80X
If you are already into photography and own a fine DSLR camera, then you already meet this requirement. But in case you are not, remember that in Jawai, you get to view the leopards and other animals from a very proximate distance and they can be easily captured with a decent camera phone as well.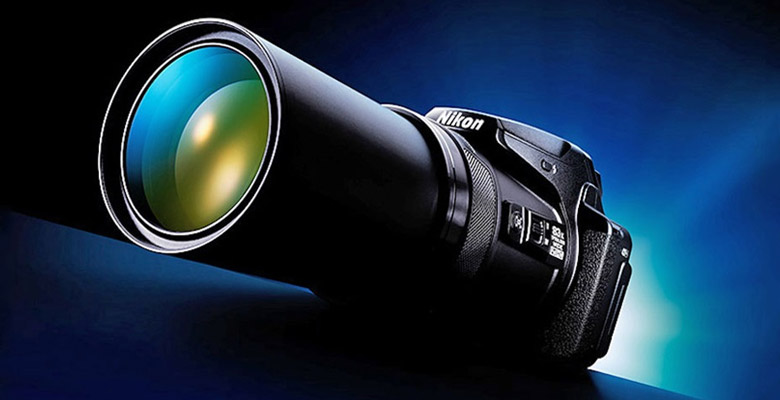 However, if you want to take the level of your amateur photography a notch above, then you can surely go for a camera a string of good features that help you capture wildlife at its best. And if you are planning to buy a camera, just focus on the following features:
Max Shutter Speed
Min Shutter Speed
Min Focal Length
Video Capture Resolution
With a nice camera, you can definitely capture some great moments and in Jawai, you can have ample of them. It is a picturesque place with a serene setting, grand landscapes, and a diverse ecosystem. You can take pictures of different animals, birds, and tribes, and make a great travelogue.
Having a good camera will definitely make your trip more exciting because you will be able to take some breathtaking shots effortlessly. You would be able to make the overall experience rather more joyous for not just yourself but also for people who you will be showing the photographs to.
Once again, if you don't have a high-end DSLR, it does not mean that your trip to Jawai would be a futile adventure, you can take great pictures with your phone as well here.
Drinking water & snacks
This is essential that no one can ever miss, but when you are visiting wildlife, you need to be a little more careful about what you packing for food and drink. It is a must that the water you are drinking is free of all sorts of impurities and it should give no trouble to your stomach, the same goes for food as well.
We often pack packaged food that is loaded with saturated fat and other ingredients that cause might make your stomach upset. On any other trip, it could be all right since you can take some medicine and get relief but when you are out exploring the wildlife, it is very important that you are not troubled with food poisoning, stomachache or acidity as they could totally ruin the experience.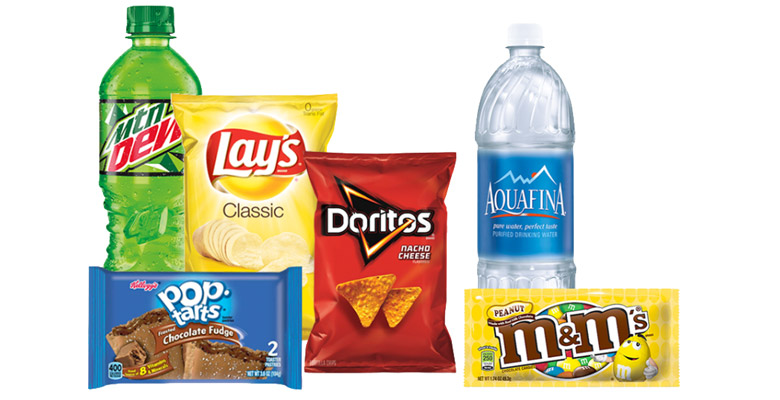 Therefore, when you are packing food and water, be very careful about what you are picking. If you are staying at a reliable resort, you can rest assured about the food and water because they take care of their guests in the best way.
Thus, if you are choosing the right service provider for the stay or for just safari, you can consume the food and water they are providing without any doubts.
Remember, that it is very important to feel healthy before you go out on an adventure. So before choosing any snacks or beverage make sure that won't cause any trouble to your stomach and fill your pangs of hunger the right way. Before choosing the resort for stay or safari, check the quality of food they are providing.
Clothes: Safari Cap, Shoes and Dress
Just like the rest of the items we have discussed so far, it is very important to choose clothes wisely as well. That's because they can make you uncomfortable while you are going on a bumpy track or if you are roaming about under the scorching sun and you have worn something warmer then also it could be quite a discomfort.
While packing the clothes for a safari, it is a must take a cap or hat that could protect you from the sun. The clothes should be appropriate as per the season, if you are touring in the winter then you must carry jackets, sweaters, pullovers, and beanies.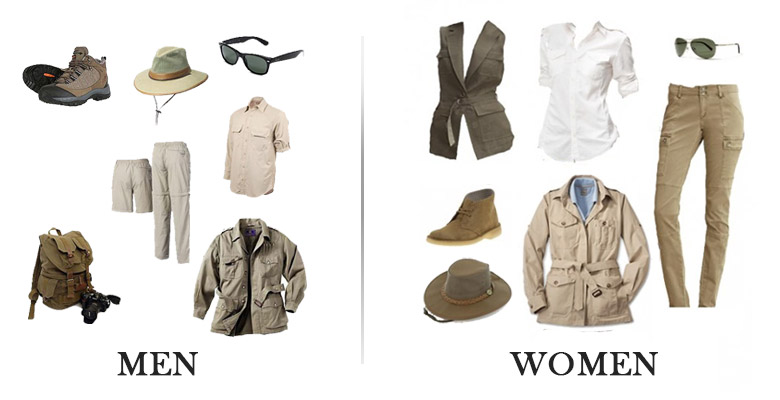 At the same time, if you are visiting in summer, you need to wear light-colored cotton clothes that keep you cool and let the air pass.
Needless to mention, the shoes need to be of good quality. Even if you are taking the safari in a vehicle and you don't need to alight unless you really want to, you still need to have a good-quality fit for rough terrain. When you are equipped with all these items, you can say that you are fully equipped for an adventurous tour.
Choosing the right clothes for safari is very important because you explore the wilderness out in the jungle or plains under the sun. You may also take a scarf and sunscreen for skin protection, in the open areas, there is also a lot of dust and it is better if your skin and hair protected from it.
Why Choose Thour Nature Resort For Your Stay
Thour Nature Resort is one such resort property that leaves no stone unturned in making your safari in Jawai memorable. With us, you feel closer to nature and explore this place to its fullest, you can get also enjoy some quality with your friends and family around the bonfire while enjoying delicious food and drinks.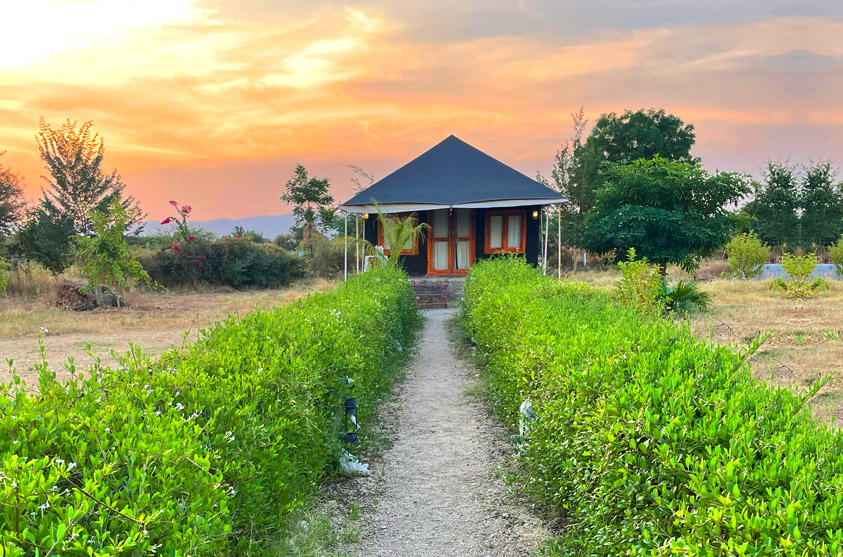 We provide lavish tents, 100% organic food and keep the entire premises secure so you could take leisurely strolls by yourself without any fears. Our motto is to make Jawai the no.1 destination for thrill seekers and we are making it possible with outstanding services.


Book Your Stay & Leopard Safari Call & Whatapp :+919784559999 | Email: [email protected]