The first question that every travel enthusiast asked when informed about Jawai was, how many leopards are there in Jawai? As per the forest officials who have surveyed the entire area, there are approximately 50 to 60 leopards who take shelter in the granite hills of Jawai.

This particular attribute of Jawai leopards also makes them unique as in the other parts of the country, these big cats dwell on trees. But in this region, you don't find a dense forest where they can hide in some tree and then find their prey, here they perch themselves on top of the hills and choose the place where to go and hunt.
Because of the geographical conditions and increasing number of leopards, leopard safari in Jawai is becoming a huge attraction for the tourists who like to explore wildlife.
Besides leopard, you also get to see a huge variety of migratory birds, crocodiles, wolves, bears, and hyenas in this area. This syncretic wildlife becomes a major attraction for a large number of wildlife lovers, bird-watchers, and photographers. As the tract of Jawai is different from the other forest reserves, the way the animals hunt their prey is also different.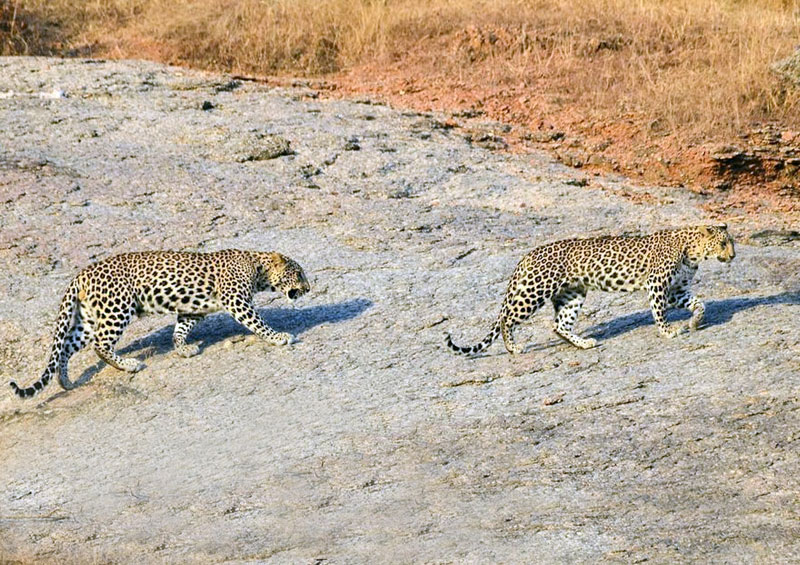 Locals believe that the leopards watch over the area while sitting atop the hill and decide where they want to go for hunting. The people who have settled in the villages nearby say that the leopards have never attacked a single human being in all these years.

Sometimes, they do attack their cattle but he villagers don't mind as they get a fair amount of compensation under the Van Dhan Yojana. Another reason to bear with them is that the villagers believe that the leopards have a direct connection with their local deities.
That's the reason you get to see an idol of a leopard on most of the temples, the villagers believe that they are guarding their gods. Jawai also gives you many vantage points from where you can take some amazing photographs of the whole region.
The entire place gives you a panoramic vision especially if you see it from the Jawai Dam. To make the most of your trip to Jawai, you need to stay with Thour Nature Resort. Our experienced rangers take you to all the places from where you can capture stunning images of wildlife.
The tents that we provide are top of the line and our services make sure that you spend a memorable holiday with us. With us, you see the best of Jawai and come closer to this unique region.

Book Your Jawai Leopard Safari With Thour Nature Resorts Call|Whatapp :+919784559999 | Email: [email protected]