If you want to thoroughly enjoy a jungle safari, then the first thing you need to do is to choose the destination very carefully. In India, there are plenty of places where you can have a perfect experience of exploring the wilderness. Jawai is a place in Rajasthan that can totally astonish you with its unique attributes. It is a wildlife sanctuary that shows you some vivid landscapes with a range of granite hills, a river, and acres of forests. This is a region where you get to observe ecosystems in a different setting.
Why should I choose a just resort in Rajasthan for my getaway?
Rajasthan is a state with huge biodiversity, it allows you to see many types of creatures. From Bengal tigers to migratory birds, you get to see every species here. When you come to Jawai, things are very different, you don't waste time roaming about in the jungle. You can directly to the places where leopards can be easily sighted. In addition to that, you get to see various species of birds along with crocodiles and many other mammals, and insects. Once you come to this place things get very easy and you get to see something totally pleasing.
Have a Thrilling Weekend Outing With Wildlife, Book your Stay right now: +919784559999
This year has not really great for the tourists and this entire industry. Though the unlocking has begun, people are still worried to go out of their homes. In Jawai, you can do the trip with Thour nature resort and get a 100% secure premises. We are one of those resorts that are adhering to all the guidelines related to the pandemic. The tents that we provide are already placed afar from each other which means that you don't have to worry about maintaining social distancing with other guests.
The hotel rooms and jeeps are thoroughly sanitized before and after every check-in/check-out and safari respectively. The food that we give to our guests are not obtained from any mandi or local market, they are grown right at our property using organic farming methods. Thus, we are able to ensure the sound health of our guests while providing a memorable experience of safari and luxurious stay. Our services are exceptional at every front and we don't fail to make you want to visit Jawai again.
Why should I choose Jawai out of all the wildlife hotspots in Rajasthan?
It is true that there are many other regions in this state where you can get a glimpse of wildlife. However, Jawai shows you wildlife in a different tract entirely, you don't see dense forest here. Instead, you find big granite rocks on which leopards are seen wandering quite frequently. This entire region helps you get a different perspective on the wildlife of Rajasthan. It helps you get closer to a species that is stealthier and more surprising in many ways. Leopards are solitary and mostly found alone, but here, you can see them moving in prides just like lions.
That's true, it probably happens because the leopards are the apex predators here and they only dwell in the hills rather than forests. Once you come here, you also visit the dam area that is a great vantage point for everyone. From here, you can take some brilliant photos and take back the most vivacious memories with you. At this place, you can create stories and remember them for your entire lifetime. As soon as you arrive in Jawai, you get the vibe of this place which is very natural and glorious.
Only in Jawai, you get to see the bond between humans and leopards. In any other place, you get to see that the human settlements are situated very far from the forest area, but in Jawai, these two species live very closely. The way the leopards come to temples compels you to believe what the locals say. According to them, these big cats are guards of their local deity and they don't even mind when some of the cattle are hunted by the predators. At this place, animals are venerable and paves way for the conservation as well.
Why Thour Nature Resort is the best resort in Jawai for safari and stay?
Thour does many things that are truly exceptional, we keep our guest one step ahead in every way. We enable the tourists to live the feel of Jawai without any trade-offs, with our services, it is possible for everyone to come closer to nature. When our drivers take you to the safari, they ensure that your tour is entirely thrilling and satisfactory. We give you the power to feel mother nature in your body and soul. With our services, it is possible for you to find the explorer inside and to spend some quality with your family and friends.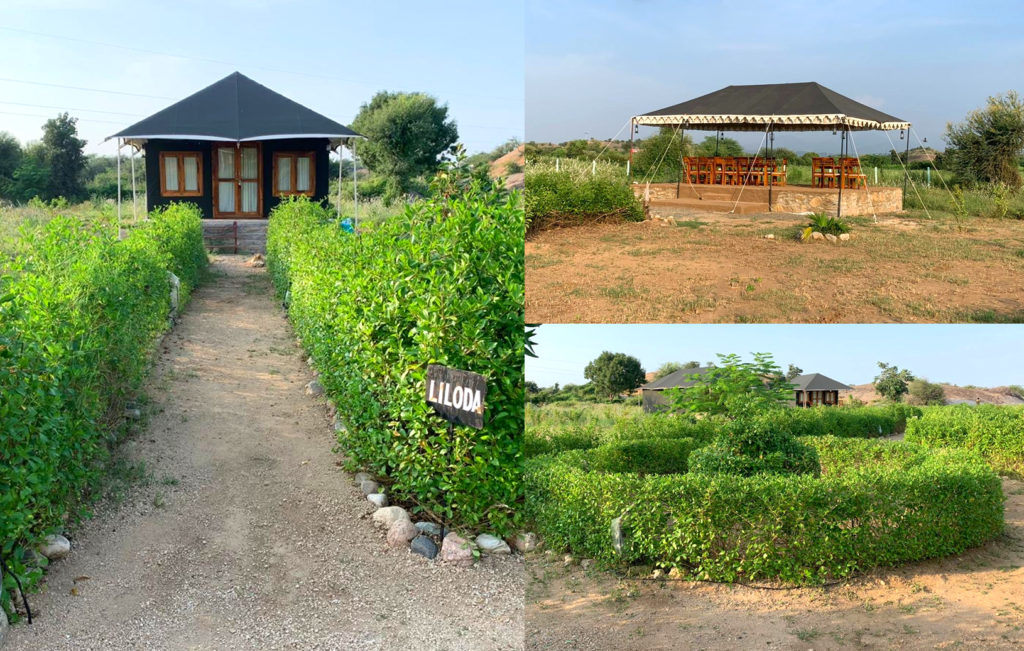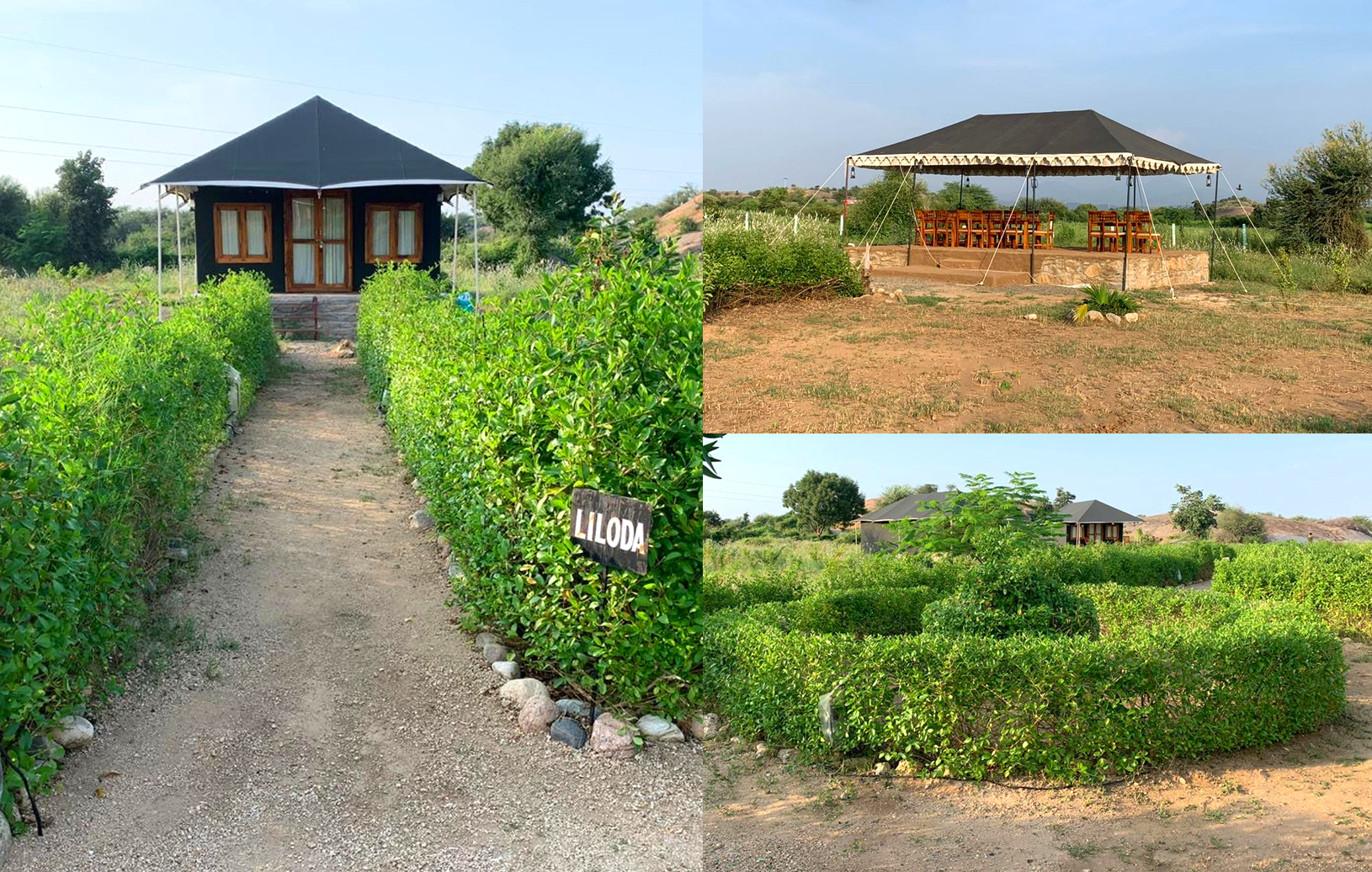 At Jawai Jungle Safari we make sure that the experience we deliver is unparalleled and you have no issues in seeing the animals. When it comes to observing the wild, we keep you on the better side of the picture. It is our expertise and experience that helps you get a wonderful insight into wildlife. Our entire staff is resolute to give you unmatched services and we make it happen with the best professionals who have been trained to amaze you. We give you much more than you expect and we help you succeed in your thrilling encounter with the wilderness.
It is our motto to make Jawai a go-to destination for every wildlife lover in the world. The kind of experience that is giving can make this vision true very soon. This region is already getting more popular in the surrounding areas and soon people from across the nation and world will be traveling here. A number of renowned wildlife specialists have covered Jawai in their documentaries that have been broadcast on international wildlife channels as well. We have a resort property that has been specifically built to provide adventure, luxury, safety, and comfort.
Is it safe to visit Jawai right now under the influence of Covid-19?
As mentioned above, we are taking every caution to ensure a safe experience for our guests. Before is guest is checked in, we are sanitizing the entire room and the outside of the tent as well. The jeeps are going through the same process before and after every ride. There is no chance that you get any sort of illness by eating our food because we aren't serving you frozen stuff. We grow all the vegetables on our own farm and our guests get to taste nothing but the fresh stuff. All in all, if you are planning your tour with us, you're having a safe tour.
While maintaining your safety, we also make sure that your trip remains entirely intriguing. To make this possible, we take you to all those places where the sighting of leopards and other animals is very easy. We bring you memories that you can never forget and make your tour of Jawai more amazing than ever. If you are willing to take a sublime wildlife tour then plan it with us and we assure you that you won't get disappointed. With us, it is possible for you to do a tour safely at this time while enjoying every minute.
Visit Jawai for an amazing wildlife safari Choose the best package from us right now! Call/Whatsapp : +919784559999 | Email: [email protected]