Today's life is very fast and people are highly busy in fulfilling their personal and professional commitments. Due to so much pace in life, the preferences of people have also changed. Nowadays travelers are opting to spend their vacations in the lap of nature where they can feel relaxed as well as rejuvenated.
If you want to spend your holidays between nature, what can be a better place than jungle? Nowadays people are preferring to visit wildlife sanctuaries and national parks to enjoy their time with the wildlife. If you are also a wildlife enthusiast, this blog is the perfect place for you as here will help you in exploring the best wildlife jungle resort in Rajasthan.
Yes!!! you are thinking absolutely correct as we are taking you to Jawai that is one of the most visited Leopard Conservation Reserve in Rajasthan. Thour Nature Resorts is the best resort in Jawai that will make your vacations filled with joy, fun and adventure.
So let us start our discussion and explore the Jawai area and this beautiful resort.
Why to Visit Rajasthan for Sighting Wildlife?
You must be knowing that Rajasthan is the largest state in India in the terms of biodiversity. However, you must not be aware of the fact that this state also tops the position in its wildlife and biodiversity. By visiting Rajasthan, you can be able to sight different creatures. Many people belonging outside of Rajasthan believes that camel is the only famous animal of the state.
If you are also of the same belief, you are somewhat wrong. By planning a wildlife trip to Rajasthan, you can explore its rich flora and fauna that will be enough to rejuvenate you. We want to advise you that if you are planning a wildlife trip, you should plan it to Jawai this time. Jawai is a place located in the Pali district of Rajasthan. This place is famous for various things such as Jawai Bandh (Largest dam of western Rajasthan), Leopard Conservation Reserve and the best place for sighting migratory birds in India.
This trip of yours to Rajasthan will be the best of your lifetime as you can be able to experience many unique things at one place such as the cultural heritage of the state, its wildlife as well as the unique bond of wildlife animals with human beings.
Why Should You Choose Jawai Among Other Wildlife Spots in Rajasthan?
Jawai Bandh is an area given the status of Jawai Leopard Reserve. There is a rich history of Jawai Bandh which makes this location distinct from other wildlife reserves. This place was given this status on February 23, 2010, when the Rajasthan government issued the order by publishing it in its official gazette. There isn't a better location than Jawai to see various animals and migrating bird species if you're a wildlife fan.
With its hybrid species, Jawai provides you with a wealth of sights to take in and turns your visit there into a fantastical adventure with enjoying Jawai Jungle Safari. Its peculiar tract, which distinguishes it from all other Indian forest reserves, is to blame for this. This region includes animals that dwell in tunnels rather than luscious foliage.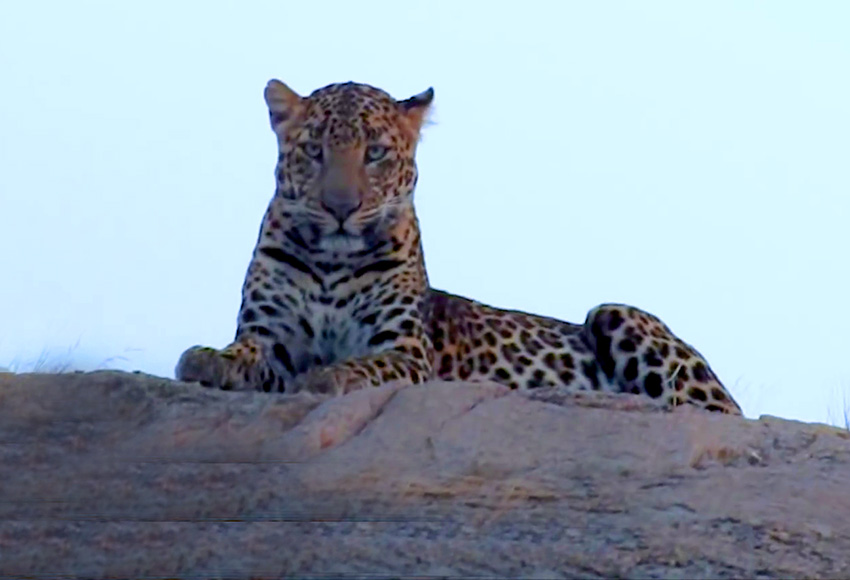 The main wildlife species that you can see in Jawai, besides leopards, include chinkara, sloth bears, crocodiles, wild fox, nilgai, and wolves, among others. You shouldn't pass up the chance to see the magnificent since Jawai Leopard Conservation has such a diverse array of species.
In many ways, the Jawai Leopard Conservation Reserve is distinct from other leopard reserves in India. So let us give a look to some of the reasons through which makes Jawai Bandh a better wildlife location as compared from other areas.
Chance to Sight Cave-Dwelling Leopards
Surrounding areas of Jawai Bandh is not having dense forest. In the other leopard conservation reserve, these big docile cats stays at trees. However, this is not the case in Jawai. The area of Jawai is having so many granite rocks and leopards have made the caves in these rocks as their homes. By visiting Jawai, you will get a chance to sight the cave-dwelling leopards which is unique in itself.
Sight Leopards at Anytime of the Year
Are you aware that the majority of Indian leopard reserves offer a good possibility of seeing these huge cats around a particular time of year? However, this is not the case with Jawai, where you may experience the thrill of seeing leopards all year round.
They may take cover somewhere where the sun doesn't shine, which would allow them to remain outside even throughout the summer. They only go into their dens to sleep and relax, though, and spend the most of their time outside.
Leopards go to their caves whenever they've had enough heat, which is typically after they've finished eating and hunting when it's winter and the stones are cool and they've been out basking in the sun all day. You can also get the opportunity in Jawai to witness how Leopards hunt for their food.
Since they roam across the hills and not hidden deep inside a dark forest, they are quite easy to spot at any time of the year.
The best time to visit Jawai Bandh, in our opinion, is between October and March because the weather during these months will be comfortable and you won't have to deal with Rajasthan's oppressive heat.
Witness the Bond Between Humans and Leopards
You should visit Jawai once in the lifetime to witness a strong and harmonious bond between the local people and these big docile cats. The native residents of this area are the people belonging to Rabari Tribe. These people consider Leopards as the protector of the region sent by their local deity.
There are many temples near Jawai Bandh which are visited by both humans as well as local people. Not a single incident has been reported in the area where any leopard has attacked on any human that has strengthened their bond.
Bird-watching in Jawai is one of the top activities to do in Jawai. The Jawai Bandh is a place where you can sight the thousands of species of migratory birds. If you are a bird-watcher, this place can never be less than a heaven for you.
Best Wildlife Jungle Resort in Jawai
If you are excited to plan your trip to Jawai, you must have started to search for resorts to stay in Jawai. No issue!!! We are here to assist you by recommending the best wildlife resort in Jawai. The Thour Nature Resorts tops the list due to its exceptional hospitality services. Their management are highly experienced in organizing Jawai Leopard Safari, Jungle Safari, Jawai Village Tour on very affordable rates.
So let us give a look to some of the reasons that makes this place as the best resort in Jawai for families, couples and even for solo travelers.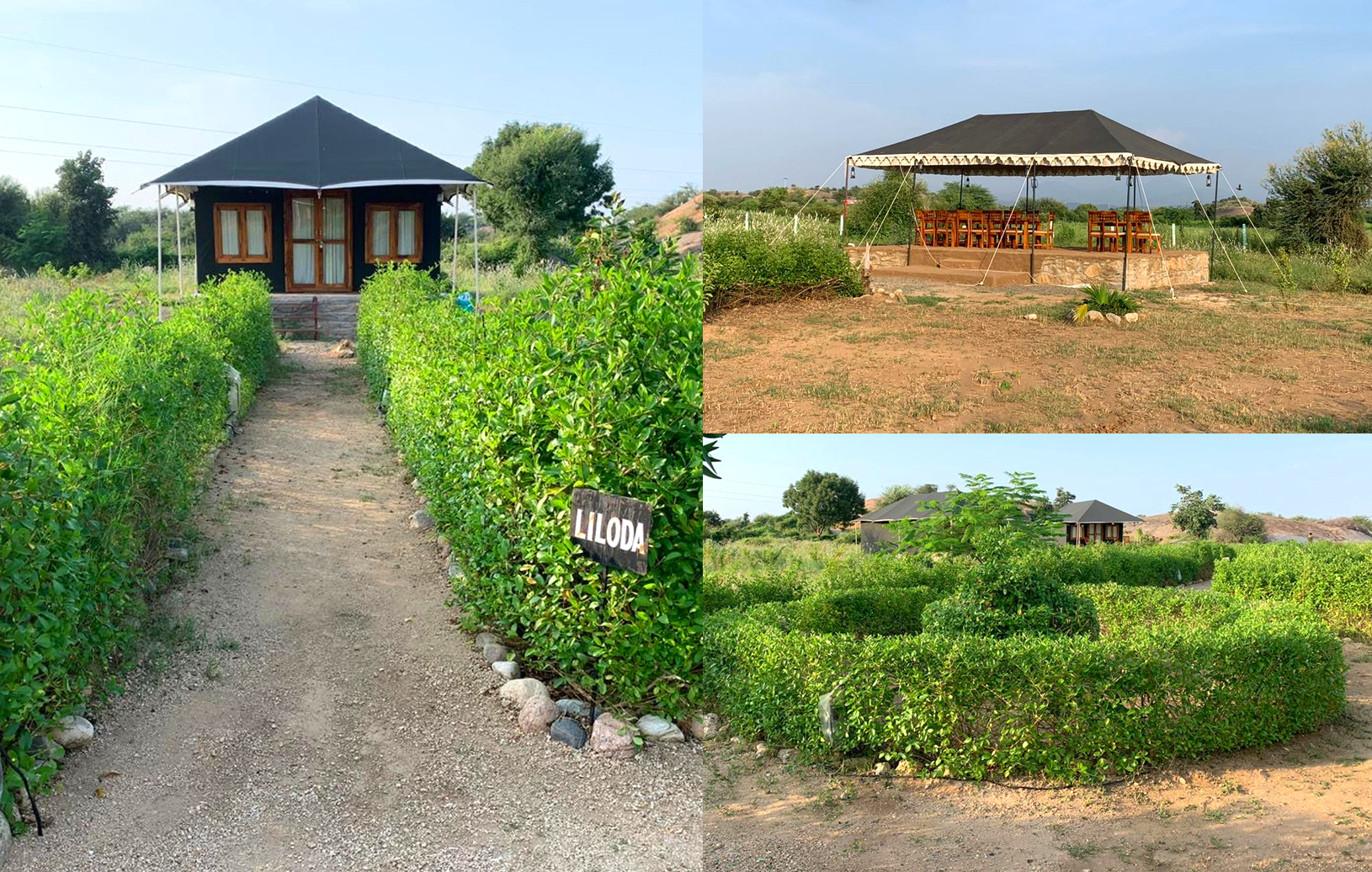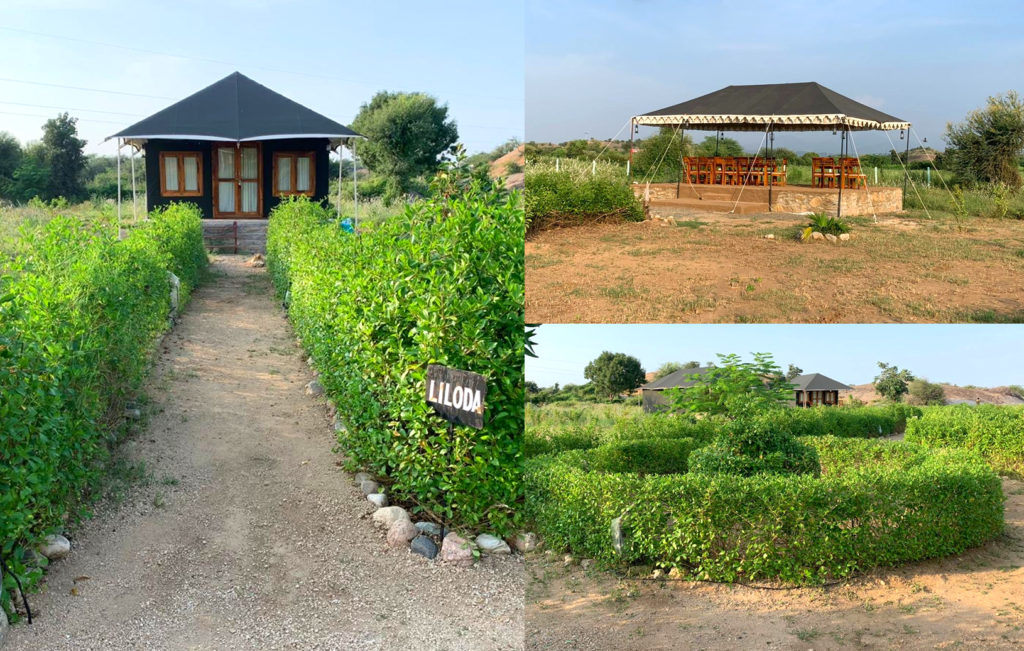 Without a tent camp, your wildlife trip won't be truly great. Yes, being in a tent gives you a true sense of what it's like to live in a forest. Thour Nature Resorts offers you with a large, air-conditioned room with all the bells and whistles, like an ensuite bathroom and comfortable bedding.
Professional Safari Drivers
Finding experts who have been taught to drive in the jungle is difficult, especially in an area with rough terrain and a lot of elevation. Thour Nature Resort employs a fleet of drivers with local driving experience who are not only excellent at managing the vehicles but also have a thorough understanding of the terrain.
As a result, it becomes quite simple for our visitors to see the leopards and other creatures. Our drivers are well familiar with all the hotspots where leopards, birds, crocodiles, and other species may be found, so we are able to give each and every one of our guests an incredible safari experience.
Thour Nature Resorts is highly concerned about the health of their guests. Thus they always offers the organic farm grown food to their guests that is fresh as well as full of nutrition. The vegetables and all the dairy products offered to their guests are home-grown which will enhance your overall experience of the trip.
As Jawai Bandh is located at a secluded location, you should choose such a place to stay that does not compromise with your security. This resort has installed the CCTC cameras in their whole property and also employed certain guards. If you face any security related issue, you can report it to the management and they will definitely take the action over it.
Visit Jawai for an amazing wildlife safari Choose the best package from us! Call/Whatsapp : +919784559999 | Email: [email protected]