Whenever you heard of Jawai, your mind gets filled with its rich flora & fauna. The major things that attracts you are the high presence of human-friendly leopards, Jawai Leopard Safari & Jawai Bandh. As Jawai Bandh is one of the largest dams in the desert state of Rajasthan, there is less attention given to its history. History of Jawai Bandh, its nearby areas and the population that resides in the nearby area is quite rich.
If you are also interested in knowing about the History of Jawai Bandh, Rajasthan, we are here to tell you about this area since Vedic time through this blog.
Jawai Bandh History

Jawai Bandh was constructed in Rajasthan across the Jawai River, a tributary of the Luni River. Jawai got importance in 1946, when Umaid Singh started building a dam there. Prior to that, it was just an area with some granite hills and a river, uninteresting to tourists or the government. Despite being millions of years old, archaeologists have never actually discovered anything intriguing about the granite hills.
The River Jawai's monsoon flooding floods severely damaged Pali and Jalore district in 1903, prompting the proposal to construct a dam over it.  In 1946, it was eventually given form. The goal of the project was to build a dam across the river, creating a water reservoir that could be used for hydroelectric power production and agriculture.
The project began on May 12th, 1946. The first 5-year plan was launched in 1951, and by that time, over 124 lakh rupees had already been spent on the project. After fulfilling the need for irrigation, the hydro project was put on hold because it was unlikely that there would be enough pressure available during the entire year. The final completion of the construction of this dam was happened in the year 1957.
Jawai Bandh Water Level Capacity
Jawai Bandh dam covers an area of 13 sq. km. This is the biggest man made dam in western Rajasthan. The dam has the capacity of 7887.5 million cubic feet and covers an area of 102,315 acres (414.05 Sq. Km) of cultivable command area.
The height of Jawai Bandh is about 61.25 feet (18.67 m). Sei dam and Kalibor dam are the feeder dams of the Jawai dam. The catchment area of the dam site is 720 square kilometres and basin is in the shape of a fan.
It is the main water supply source for Pali district. If there is sufficient water in the dam, then some villages of Jalore district and Pali district get water for irrigation from the Jawai dam, which was the main aim while constructing this dam.
Rich History of Jawai Area
However, Jawai is located near the Pali district that dates back to the pre-historic age. A sage called Maharshi Javali found a shelter in this region for doing meditation in the Vedic age.

According to the Hindu legend Mahabharat, the Pandavas are believed to make this place their makeshift home for a while during the exile period. In 120 AD, King Kanishka had conquered the Jaitaran and Rohat area which are part of Pali today. By the end of 7th century AD, king Harshavardhan from Chalukya Dynasty took the reign over these parts of Rajasthan.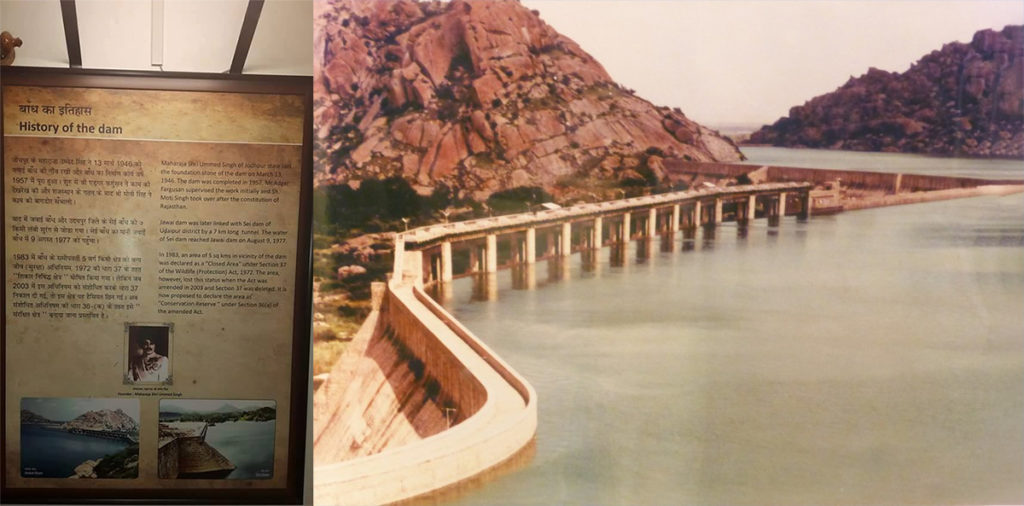 After the arrival of Mughal, the Rajput kings of Rajasthan tried to repel them, but they had to face many setbacks due to the infighting. By the end of the 16th and 17th centuries, Pali and all the surrounding areas fell under the rule of Rathores of Marwar. At the time of 1857 mutiny, the Thakurs of Pali took up the arms against the British and the conflict lasted for many days.

Besides the region, the tribals living in this area who are known as 'Rabari' also have a history. However, it is conflicted as some experts believe that they migrated from Iran via Afghanistan and Baluchistan, while some others think that they have a connection with the Rajputs of Rajasthan.
The Tribes of Jawai
There are many legends associated with the origin of the Rabari people. One version says that they were born out of the consort between Lord Shiva and Goddess Parvati.

Another one mentions that Parvati wiped off the dust and sweat from the body of Shiva and created a camel with that mud. The camel ran away and then the goddess created the Rabari people to take care of it. Having believed to be created by Goddess Parvati, the tribe worships her, all their rituals comprise of rituals seeking advice from her.

As a result of this, Rabai people also have a matriarchal system and most of the important decisions in their community are taken by the women.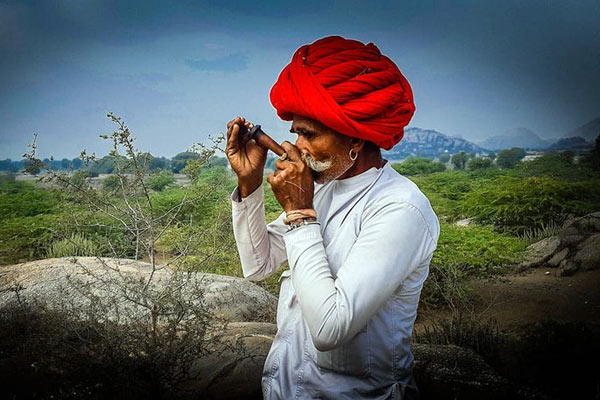 The myths clearly suggest that these people have a connection with animals and they are still clinging to the stories by living a nomadic life and rearing cattle in this area. There are 133 sub casts in the Rabari community and they are found in many parts of Rajasthan. Due to their tolerance of wild animals, leopards have thrived in this area and their population is increasing rapidly.
The big cats often hunt on their cattle but the tribes do not mind it as they regard the leopards to be sacred. And due to this, Jawai is emerging as a popular tourist destination in Rajasthan.
Explore Jawai with Many Activities
There are several things to do in Jawai and we make them doable for you with unflinching commitment to great service. In this region, you can spot leopards, crocodiles, birds and lots of other animals. You can take an insight into unique wildlife that does not dwell in the jungle but in caves. At this place, you can delve into nature and feel the adrenaline rush inside your body.
There are various other activities that you can indulge in and spend a great time with your friends or family. But in order to make this possible, you need to stay in a resort property that connected to this land. Thour Nature Resort takes care of it and gives you every reason to be happy when you are in Jawai.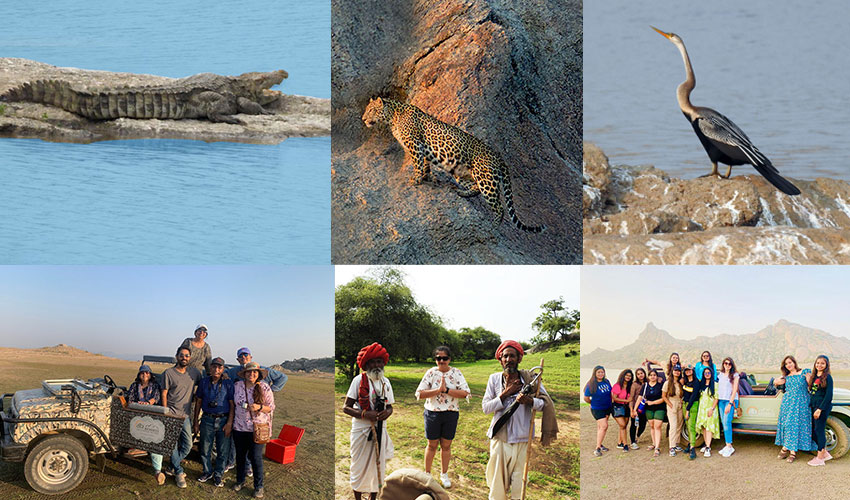 With all these activities, we make sure that you miss nothing and make the most of your holiday or weekend. We give you a perfect setting to spend your getaway, you can also plan your honeymoon with us and spend some lovely time with your spouse.
Our motto is to bring you close to this region and we leave no stone unturned to make this possible. Our staff is skilled and knows how to make your trip memorable in every way. From the safari to food, we take care of everything and give you a reason to come back to this land. You can feel an intimate bond with this place after staying with us.
Ensuring a Comfortable Stay and Wonderful Experience
When you stay in our glamping tents, you feel the unparalleled comfort that you cannot get elsewhere. And the food we provide is not just delicious, it is home-grown and organic, we cultivate the vegetable and cereal right at the site.
Therefore, if you are eating at our resort, you are eating wholesome food and not the frozen stuff that others serve you.
We strive to make our services better and it cannot be done unless the security of our guests is taken care of. We have deployed armed guards and CCTV cameras on our property so there is no infiltration of a wild animal.
These foolproof services take us one step ahead and assure nothing but a satisfactory experience to our guests. We go above and beyond in ensuring the well-being of the visitors and also ensure that their tour is unforgettable.
Jawai leopard safari is a great experience that you would always relish with the team of Thour.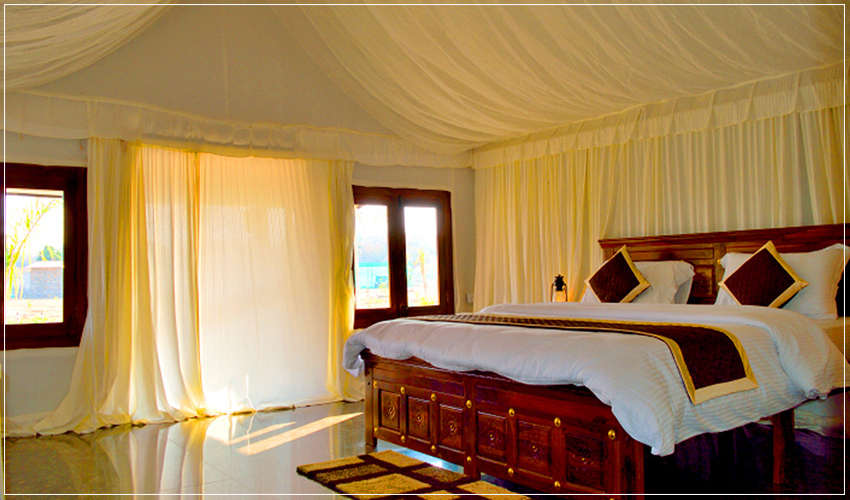 Thour aims to make Jawai one of the most desirable destinations for people who want to explore Rajasthan and with the conviction that we are serving our guests, we will definitely make it happen.
Jawai gives an entirely unique experience to wildlife lovers and we make sure that they can feel it with no shortcomings. Thour presents a perfect picture of Jawai to people and invites you to visit this amazing land this winter. We promise that we will make your tour thoroughly joyful and memorable.
Book Your Wildlife Safari With Us. Call & Whatapp :+919784559999 | Email: [email protected]