A safari ride is not a mere adventure, it becomes a medium through which you can come closer to nature. It gives you a chance to explore the earth and to see some wonderful creatures that the mother earth has given birth to. With this particular activity, you can not just see animals, you can observe the beauty and force of nature. In the past few years, many intergovernmental organizations and countries have emphasized encouraging 'ecotourism' for the purpose of making people more aware of the significance of wildlife conservation.
In India, there are various wildlife conservation areas that are doing a wonderful job in the area of ecotourism as well as awareness. Jawai is one such place that emerged as a unique destination for nature lovers as well as thrill-seekers. Jawai Bandh Safari offers you not just one but many things, you can explore wildlife in a different setting and come closer to the tribes that have been living in the vicinity of wilderness for decades now. At this place, you can enjoy various types of safaris and see the real beauty of the state of Rajasthan.
Here are the types of safaris that you can enjoy in this region:
Leopard Safari
In this particular safari, you get to visit the granite hills of Jawai which are inhabited by leopards. That's correct, it is one of the places in the world where you can find cave-dwelling leopards and that's why there is a different segment of safari dedicated to them. There is a forest area which we will discuss further in this article, the reason we are counting leopard safari as a standalone segment because you can see only in the hills of Jawai and not in the jungle. When you do this particular safari, you get to see the spotted beasts leaping from one rock to another, you can also find them hunting some animals here and most of all, their sighting is easy in this area.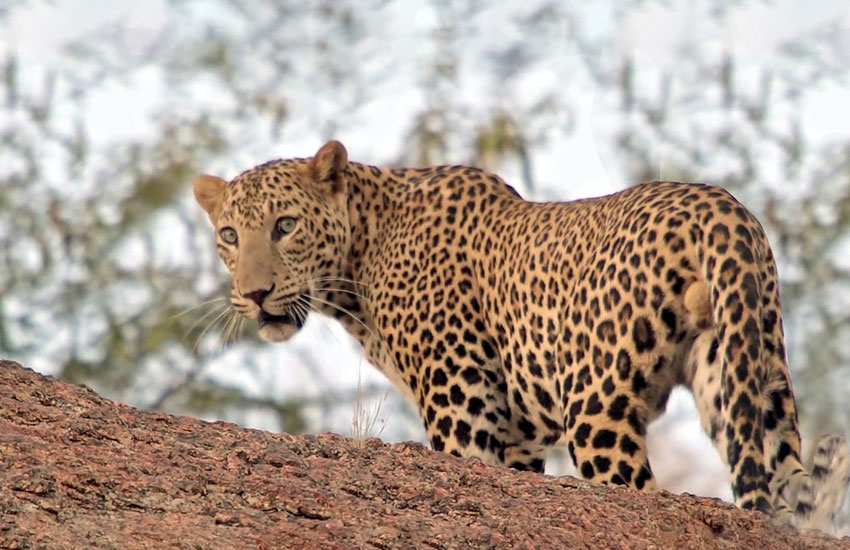 In the rest of the wildlife conservation areas, you get just get one type of safari that covers all the animals and the entire, but in Jawai, things are little different and they don't cease to surprise you at all. Besides the leopards, the grandeur of these hills is remarkable, they can leave you awe-struck with their altitude and girth. Therefore, if you are coming to this area, make sure that you do the leopard safari separately. Because then only you will be able to see the real beauty of this place which keeps you one step ahead when it comes to exploring wildlife in a different environment altogether. It is an experience that you get exclusively in Jawai because here, leopards are apex predators and they have found a unique habitat.
Jungle Safari
After the leopard safari, you can do the jungle safari in which you will be able to explore more species of mammals, reptiles, and insects. There is a small jungle area in Jawai which provides shelter to wolves, foxes, striped hyenas, nilgai, jungle cats, and various other animals. There are various other species that you can see here and enjoy your safari totally, with their presence, Jawai becomes a jungle completely. The tourists who come to visit this place get amazed by the intriguing behavior of the animals here, they almost reciprocate your sense of exploration by showing interest in seeing human beings.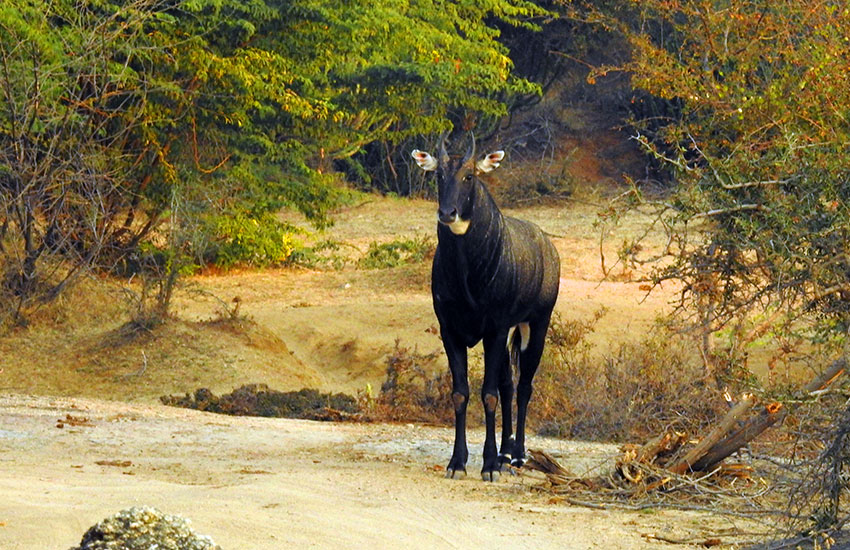 Not just leopards, but the rest of the creatures are also very friendly with human beings. Even in the night safari, they remain unperturbed by the jeeps and go about their business. You can get very close to them without the fear of getting attacked and can get totally immersed in the disparate wildlife of Jawai. It doesn't take very long to get totally carried away by this unique land that offers much more than you expect. Here, you get a chance to see them in action, you get to see them hunt and do all their activities at day and night both. Jungle safari in Jawai gives you a chance to see a different aspect of wildlife in Rajasthan.
Tribal/Village Safari
As mentioned above, there are people who are living in this region for many years now and their proximity to leopards and other animals does not prevent them from taking their cattle for grazing into the jungle or go about their other activities that involve going into the woods. The human inhabitants of Jawai belong to the Rabari tribe that depends on rearing cattle, farming, pottery and the production of milk and other dairy products for a living. That's probably the most unique attribute of this land that leopards and humans have peacefully co-existed in this region since they both made it their home.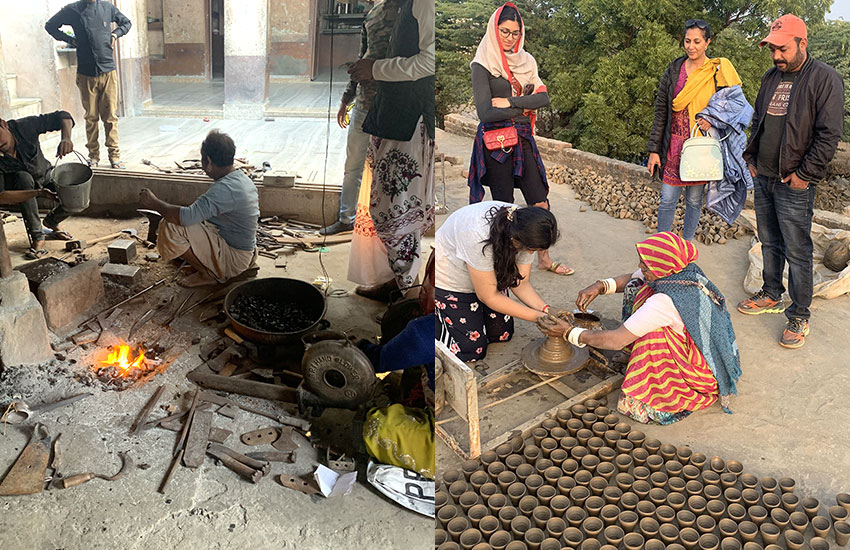 They have been living together for many years and there hasn't been a single incident of a leopard attacking any human. Some might get totally surprised to know that there are some temples in the granite hills that are frequented by humans and leopards both. Because of this, the locals here believe that the leopards guard their deity sitting in the shrines. The priests of these temples find no amazement in seeing leopards anymore because they encounter them almost daily. When you go and sit with them, you get to see how they survive with minimal resources and technology, their lifestyle might look backward to some, but they actually give you a profound insight into human life. They teach us how to live in harmony with nature which is something that people living in cities have long forgotten.
Jawai Bandh Visit/Bird Watching/Crocodile Safari
A visit to Jawai Bandh will allow you to see the picturesque beauty of this place, it is a vantage point from where you can get a 3600 view of this region. You can see the river, the hills, and the fascinating landscapes together from this point. And once you are near the water body, you can spot crocodiles from a very proximate distance.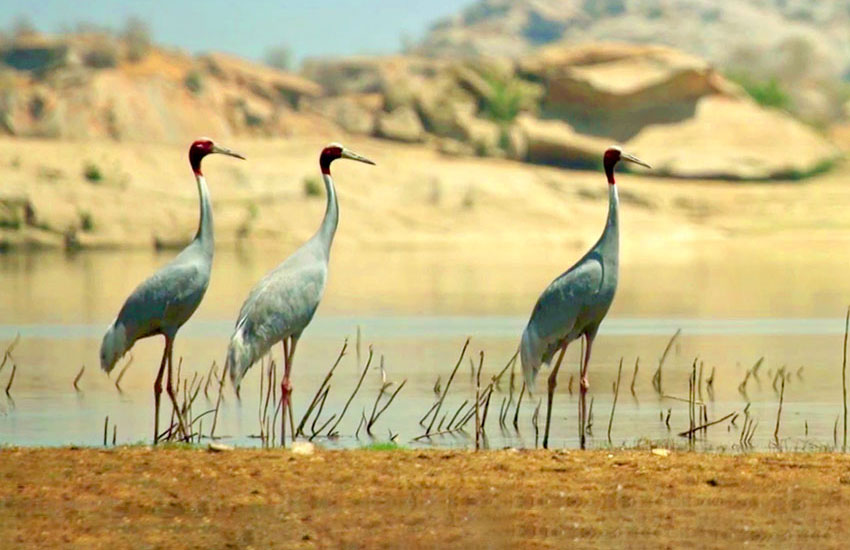 They can often be seen hunting some bird or animal that comes to quench their thirst at the river. Most of us get to see these reptiles only in a zoo or other wildlife areas that have a water body.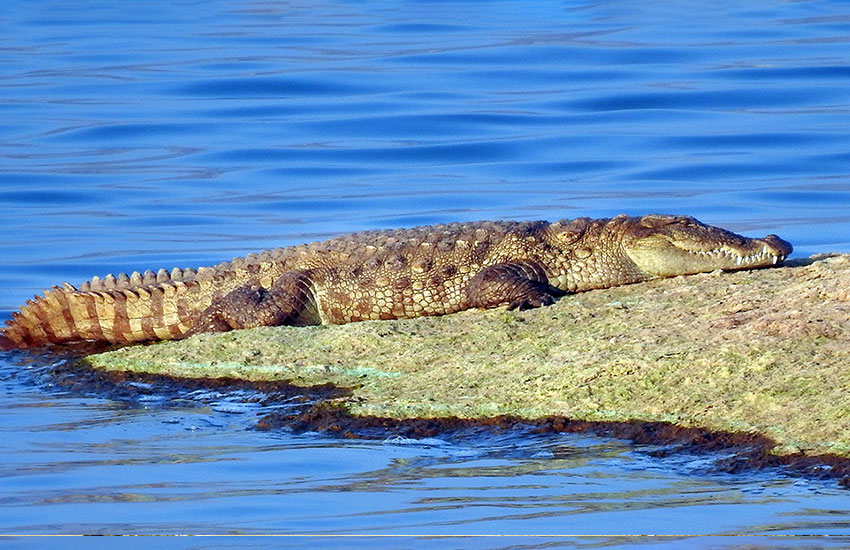 In Jawai, you get a very close view of crocodiles and you can also get very close to them in your jeep. When it comes to bird watching, Jawai gives you a highly diversified birddom to explore, you can witness more than 100 species of migratory birds here. Needless to mention, you can see them from a very proximate distance because most of the birds can be seen wading through the river or sitting on the rocks or some trees.
Upshot
With all these attributes, Jawai becomes a go-to destination for people who wish to explore wildlife and other aspects of nature. Beyond exploration, Jawai makes your safari more adventurous because you don't wander in the trees, you rather ride through hills at the high altitude which makes the whole experience better than ever. At this place, you can find a different side of wildlife and it is so rare that you would remember this experience forever in your lifetime.
Book Your Wildlife Safari Call & Whatapp :+919784559999| Email: [email protected]