There are quite a few Best places to stay in Jawai Rajasthan, but you need to choose one that could give you a sublime experience and bring you closer to this land. Thour Nature Resort is committed to delivering an unmatched experience of stay as well as safari.

With us, you can have the extreme pleasure of seeing wildlife and can stay in the best glamping tents that are equipped with all the facilities you could wish for. In addition to that, we provide the best in class services and our staff makes every effort to make your trip memorable.
Why Thour is the Best Place to Stay in Jawai:

1. Luxury Tents
Your wildlife tour won't be really perfect unless you stay in a tent. That's right when you stay in a tent, you get the real feel of living in a jungle. However, no expects you to be Bear Grylls and we certainly need a spacious air-conditioned room with all the amenities like en-suite bathroom and plush bedding.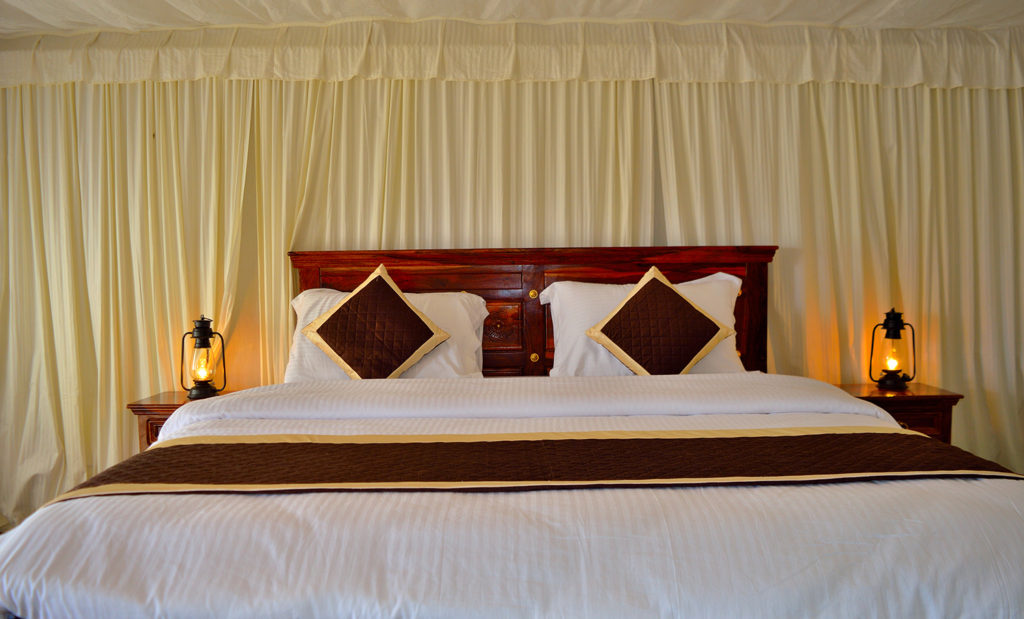 A glamping tent gives you all the comforts that we urbanites are used to and it also gives us a quasi-forest environment that we long to feel. Our property has the best glamping tents in Jawai Rajasthan and accoutered with all the modern facilities that you find in a ritzy hotel in cities. Thus, we are able to give you the experience of living in the jungle while maintaining comfort.
2. Security
When it comes to security, we are clearly one step ahead of the rest of the service providers in this area. We have deployed CCTV cameras and armed guards to ensure that no wild animal could infiltrate into the property. The guests can feel entirely safe inside the fenced area and they can take a stroll without worrying about anything.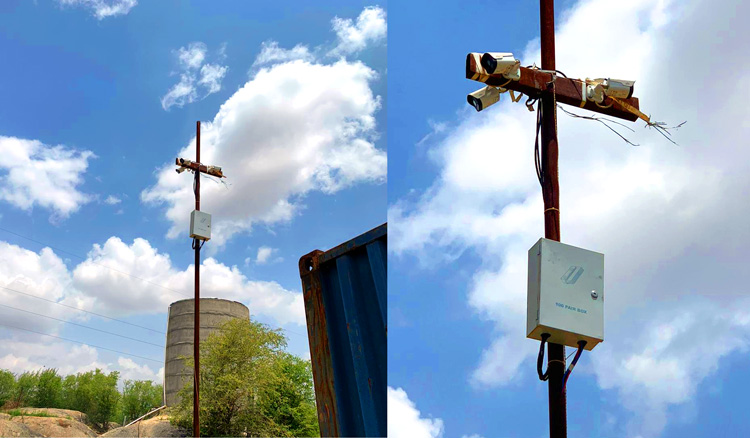 They can even see some leopards or other animals passing by but the latter won't be able to able to trespass and jeopardize the former's lives. The guards are always on a vigil round the clock and maintain foolproof security so our guests could enjoy their tour without any sort of worries.
3. Professional Safari Drivers
It is not very easy to find professionals who are trained to drive in the jungle area and especially a place where the terrain is bumpy and involves high altitude as well. Thour has a fleet of drivers who are experienced in driving in this area, they are not just experts in handling the vehicles but also know this area really well.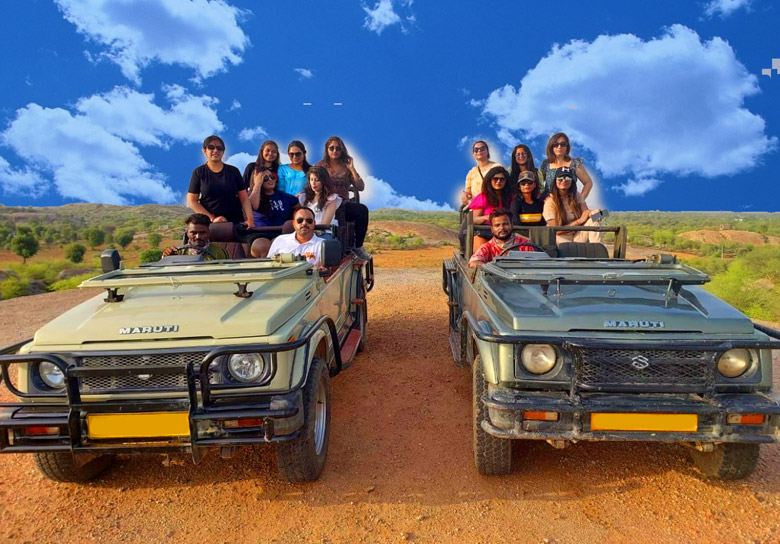 Therefore, it gets pretty easy for our guests to sight the big cats and the other animals. Our drivers take to know all those hotspots where leopards, birds, crocodiles, and other species very easily and that's why we are able to provide an amazing experience of safari to all our guests.
4. Organic Food
Since the outbreak of Covid-19, maintaining sound health has become a priority for all of us, and eating good food is essential for that. Especially when you are out and have to consume outside food, it is a must that whatever you eat does lay a bad impact on your health. Our resort gives you 100% home-grown organic which adds nutrition to your diet and builds immunity as well.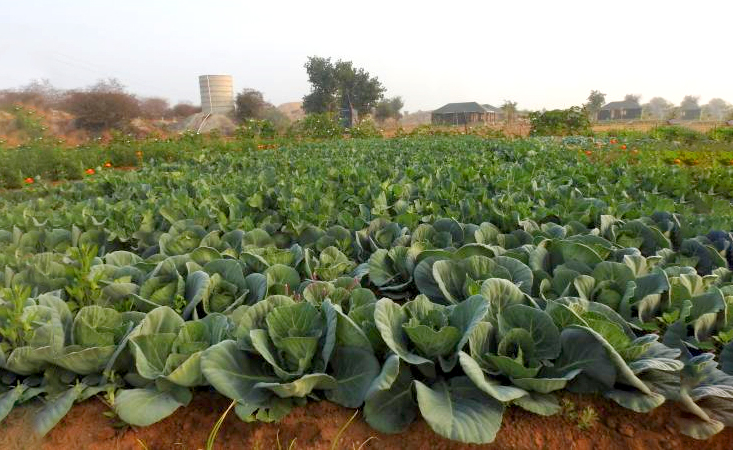 By eating the food we serve, you would feel energetic by body and mind as well. Right on our property, we have a dedicated tract of land for farming and we grow all types of vegetables for our guests. We make certain that there are different options for our customers and manure that we use is natural.
5. Resort Near Jawai Bandh
Jawai bandh is the official name of this area, however, when we set out to explore, it is specifically the dam built on the river that goes by the same name. The dam becomes a major vantage point from where you can see the beauty of this place. It also brings you closer to the water body from where you can see crocodiles and several species of migratory birds. At this particular place, you get to see the splendor of this place and also get to see some marvelous landscapes.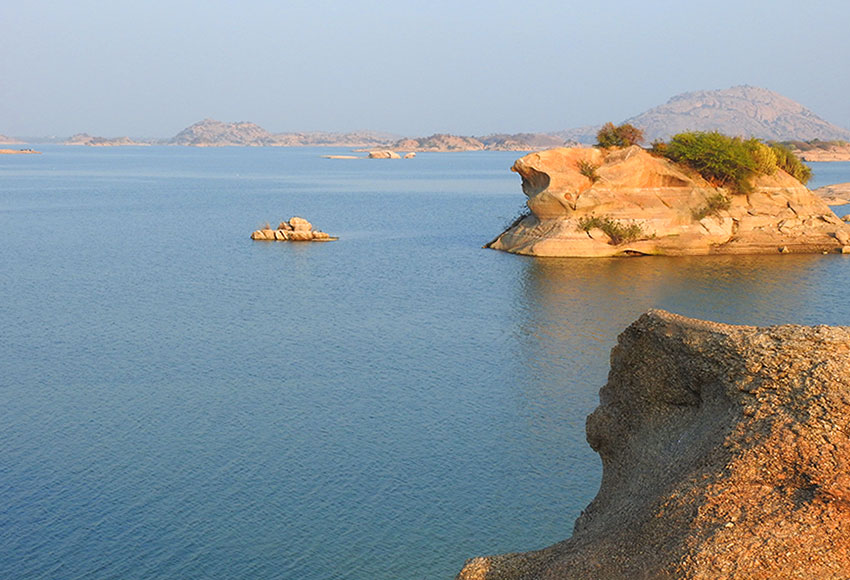 After coming to this place, you feel mesmerized with nature and see how powerful is our mother earth. Also, you get to see some of the hidden gems of Rajasthan which very few people know about.
6. Covid 19 Precautions
The entire area including the rooms and safari jeeps are sanitized from time to time, every staff member wears a mask and sanitize themselves frequently. If there is any place where you can have a thrilling wildlife tour without the fear of coming in contact with a covid-infected person, that is Jawai.

Thour further enhances this feeling of security while providing you white-glove services and making your tour highly adventurous. We are a resort property that is making it possible for people to overcome their fear and to embrace adventure in a safe environment.
We are giving assurance that you would stay healthy, have a thrilling tour, and remember us as well as Jawai always.
Book Your Secure Trip to Jawai, Rajasthan Call & Whatapp :+919784559999 | Email: [email protected]