We posted a couple of blogs earlier regarding the best time to visit Jawai and also stated that in Jawai, leopards can be spotted throughout the year. The fact stays correct because of the terrain that makes the big cats come out on the hills.
However, from the beginning of fall till the end of winter, the probability of sighting leopards or any other big cat is more. The reason is the same, the beasts come out of their caves to bask in the sun and also look for prey.
Therefore, October to March is the best time to enjoy the leopard safari in Jawai. You can make the most of this season by coming to this place and have a thrilling tour.
A Growing Hub for Leopard Safari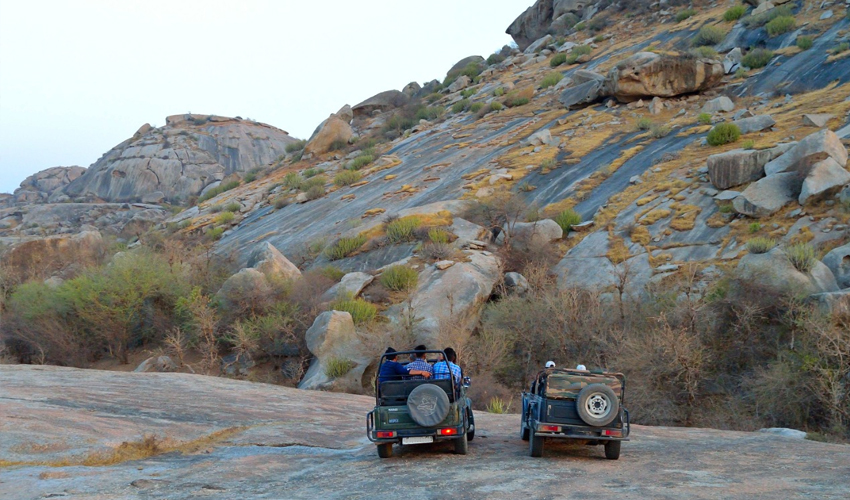 Jawai is soon going to be the hub for leopard safari for the entire nation and the world. Its unique habitat that comprises of hills and plains make this land a perfect place to see the big cat. And besides that, Jawai is also a heaven for bird watchers, there are more than 100 species of migratory birds that you get to see here.
When there are wading birds roaming in the river, you can definitely expect some predators around and that's exactly what the syncretic wildlife of this region offers you.
You can also get to see a large number of crocodiles preying on the large wading birds and other animals that come to quench their thirst in the river. It is something that you see on the TV on the Discovery or National Geographic channel.
Another factor that makes this place special is the dam, it becomes a great vantage point from where you can take some exquisite pictures of the region. In this region, you can make all of it possible and make the most of your vacation, provided you are staying at the right place.
Other attractions are considerable too
When you are about to visit Jawai, there are a few things that must be considered there are a few attractions near the place and you can visit them just by sparing a few more hours. You can visit the Kambeshwar Mahadev Temple which is located just 11 km away from Jawai in the Sheoganj area of Sumerpur Tehsil.
Every year, an annual fair is organized in the month of November, on this particular event, the entire area is spruced up and it is a must-watch for everyone. And if you cannot make it in this particular month, there is nothing to be disappointed about. The elevated location of this temple makes it a perfect place for thrill-seekers, the temple carved out of hills and it is truly a wonderful piece of art.
In case you do not heights, you make your way to Shree Abhinav Mahavir Dham, a shrine where you can see marvelous Jain-architecture that will surely blow your mind.
It is located in Sumerpur and is only 8 km from Jawai Bandh, you can easily reach this place via NH14. With all these attractions nearby, Jawai becomes a perfect location to spend your holiday. And when it comes to exploring wildlife, this place gives you a different experience altogether.

In the rest of the sanctuaries and national parks in India, you get to see dense forests and jeeps take you through the meandering paths tracking the best. The success ratio for witnessing a tiger or leopards is much lesser in that case unless they are roaming out in the daytime.
Choose the Right Place to Stay in Jawai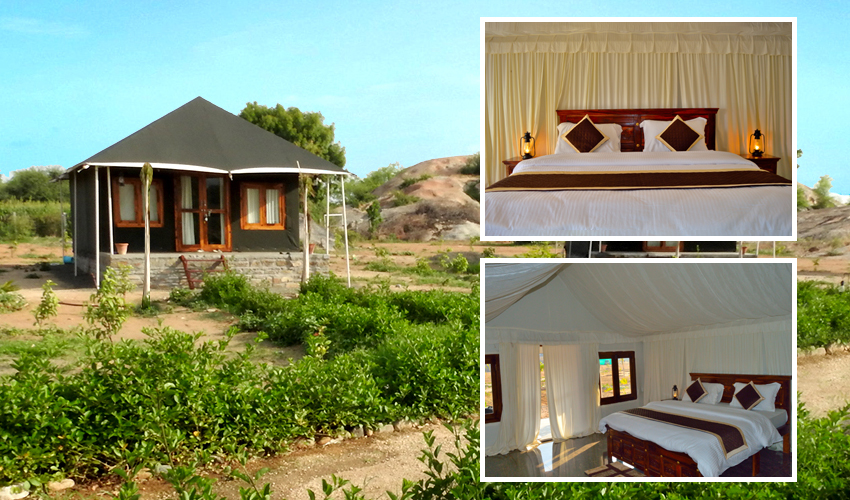 So now you know whey they recommend visiting the wildlife in winter. On the other hand, Jawai gives you plains and hills where the leopards take and shelter and they have to come out for searching for food or water.
They do not just come out on the rocks in the winters to bask, they are out there all the time. And that's why, in Jawai, the chances of spotting a leopard is 95% to 100% throughout the year. Here you can experience wildlife very closely and see the beauty of this land offers much more than meets the eye.
To make your visit perfectly memorable, you must choose the place to stay very carefully. Thour offers a great deal which encompasses everything that you want to do in this region. Apart from spotting leopards, crocodiles, and birds, there are plenty of activities you can engage in.
You can have a quality time with your friends and family amidst the forest and the hills. You can watch the river from the dam and get some ethereal shots in your camera, if you haven't been to this place yet, plan your tour right now.
Book Your Leopard Safari With Us Call & Whatapp :+919784559999 | Email: [email protected]