The range of hills cover the whole area and the Jawai river makes its way through them. Along with them, more than 100 species of birds, crocodiles, and leopards flourish and make this area a more lively place to visit. And that's when you start to wonder if you happen to visit this place, is there a nice hotel or resort where you can stay. You might think that it is hard to get a decent place to stay in this area but you will be amazed to see the growing number of options here.
Rajasthan is mostly known for its colorful culture, desert, camels, forts, and palaces. It is true that the number and grandeur of these castles are overwhelming, but besides them, there is thriving wildlife that could be found in many regions in the state. Jawai is one of those places where you can spot leopards, crocodiles, birds, and many other animals in their natural habitat. It is a place where nature can be observed in its most harmonious avatar, it becomes a picturesque spot that allows you to see the syncretic environment in an accord.
Why Thour Nature Resorts is best ?

Leopard Spotting Guaranteed: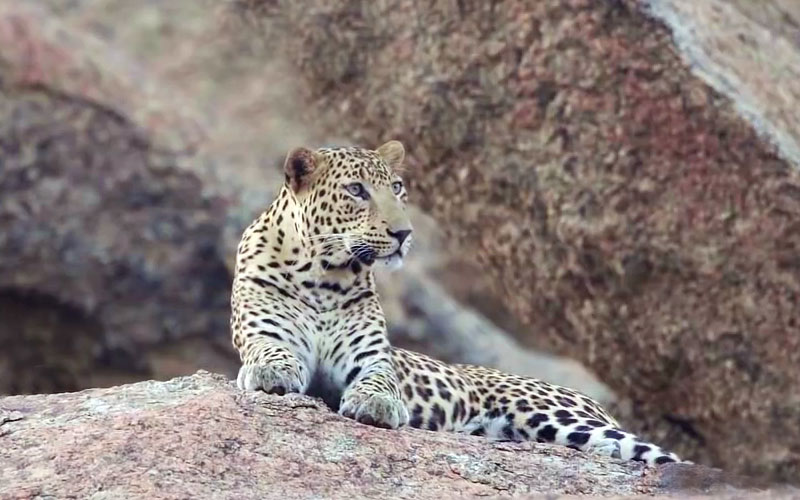 Jawai could be a less popular destination than Ranthambore or Kanha, but it is gaining popularity as the spotting of leopards is much easier than it is in any other forest reserve in India. That's because of the density of the hilly region which keeps the beasts out in the open unless they go back to their caves. If you are visiting Jawai there is 100% surety that you would get to see leopards. There are plenty of reasons behind that and one of them is their increasing population which co-exists with the local human settlements.
Leopards in Jawai are surprisingly familiar with humans and there hasn't been a single attack reported here ever. Even the herdsmen never complained about their cattle being snatched by the big cats here when they are out for grazing. Here, the beasts set out for a hunt at night and they mostly feed on wild bovines, deers and dogs. In the day time, they can be seen on the hills roaming around and they are easily spotted on the hills.
Feel the Wildlife Inside You: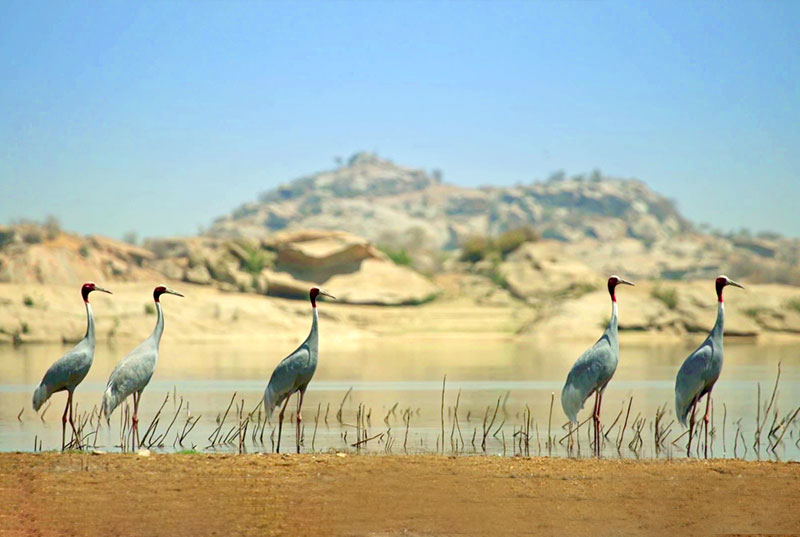 That's the reason Jawai becomes a go-to destination for those who like to see wildlife with their eyes. Thour Nature Resort makes that even easier with night safari tours in which you can spot the best while they turn into a ferocious predator and hunt. Leopards are different from the other big cats and their approach of killing is also different. They are lighter in weight and they can easily mount trees and mountains, that's why they are found in the Himalayas as well.
They highly depend on ambush for nabbing their prey and it is a true wonder to see them in action. Because of their smaller size, they also prefer preys that are smaller to them in size, that is also a reason that they don't attack humans. On the other hand, tigers and lions have been infamous as man-eaters. Leopards are also solitary beings, they like to wander in solitude and like to relax in one place for long, their belly is full. In Jawai, they get plenty of wild animals to hunt on and the hills become a perfect place to loosen up.
Enjoy a perfect stay with us: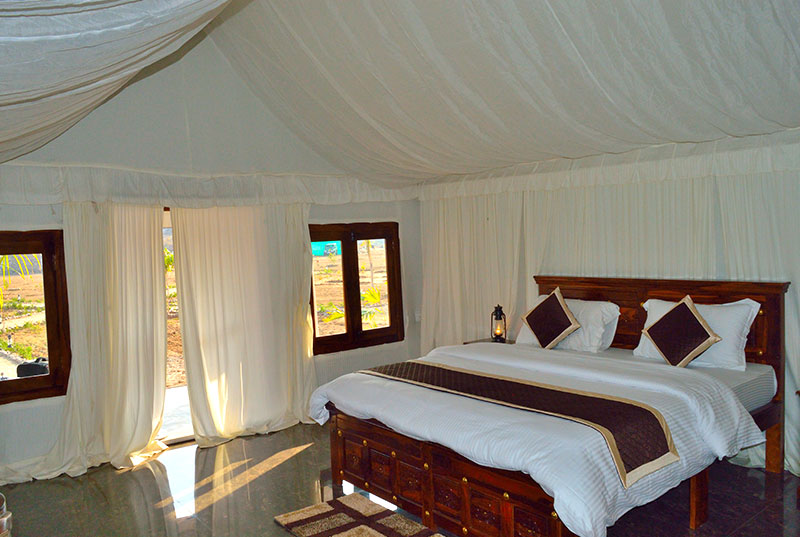 To make the most of your visit to Jawai, you need to stay with Thour. Thour nature resorts is a best resort in jawai, Rajasthan. If you stay with us, you would be able to enjoy wildlife safari, leopard safari, camel riding, crocodile spotting, bird watching, Jawai dam visit, luxury tents, bar, trekking, dining, and much more. We make sure that your tour to Jawai is memorable in every manner, we ensure that you could come closer to nature while enjoying all the modern amenities as well.
About Thour Nature Resorts:
Our aim is to make your experience of visiting Jawai unforgettable and we don't leave a stone unturned to make it possible. The staff at our property is dedicated to serving you in the most efficient manner no matter what you need help with. They ensure that your stay with us is as comfortable as you can expect and you get to feel the vibe of this region inside you. It gives you better exposure to wildlife and we make your tour a perfect memory that you'll cherish for good.
Book Your Wildlife Safari and luxurious stay with Thour Nature Resort. Call & Whatapp : +919784559999 | Email: [email protected]