Jawai is located in the Pali district of Rajasthan. It is no less than a paradise for tourists and travellers who want to experience scenic beauty with rich wildlife. Jawai Leopard Safari is one of the most fascinating things that one can experience here. As Jawai Bandh is situated in rural Rajasthan, you must believe that there will be less number of places to stay in Jawai.
Are you planning to visit Jawai anytime soon? We are here to assist you with these blogs as we will recommend to you the top 5 best hotels in Jawai where you can book your stay and enjoy your vacations to the fullest.
List of Top 5 Best Hotel in Jawai Bandh Rajasthan
Thour Nature Resorts
Thour Nature Resorts is the best resort in Jawai for a luxurious tent stay because of the resort's appealing vistas. There is no better place to stay if you wish to spend some time surrounded by nature than this resort.
This resort is situated in Rajasthan's Varaval Belt, Post Bera in the Pali District, where you may see a variety of animal species. If you love wildlife, Jawai is nothing short of a utopia for you because you may see leopards, crocodiles, and other bird species here.
You may have a unique experience in the Jawai Leopard Camp by staying at Thour Resorts. They organize the Jawai Jungle Safari Tours for their visitors in private jeeps at the time that is most convenient for them, whether it be in the morning or the evening. Since they are locals, their guides will accompany you on your jungle trip and will lead you exactly to the location where you may see the wildlife in its natural habitat.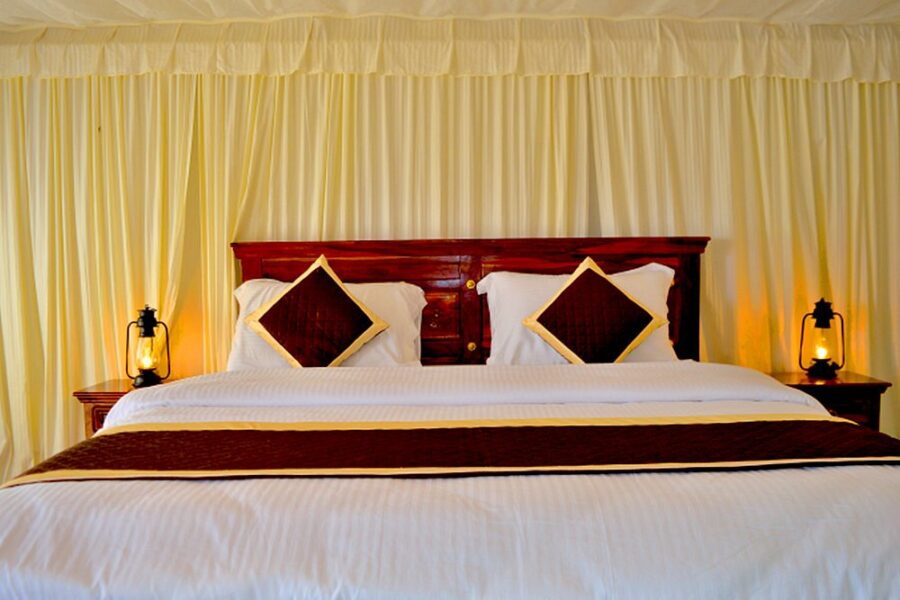 Thour Resort offers the best customized Jawai Safari Packages to their very affordable guests. Whether you are a single person or family or group or corporation, this resort will arrange the full and the finest tour of Jawai in a unique manner.
Book Your Stay With Thour Nature Resort, Call/Whatsapp: +919784559999
Sujan Jawai Camp
Sujan Jawai offers the beauty of Jawai Dam where you can relax to the fullest. This resort is located in the Bilaspur Village, Pali where you will be getting the best hospitality services and a peaceful environment in the lap of nature.
This resort is offering tented accommodation which comes under 3 categories that are luxury tents, royal tented suites and family suites.
Amritara Jawai Sagar
Amritara Jawai Sagar is one of the best places to stay near Jawai Bandh. This resort offers a cosy and comfortable stay to its guests. This resort is located at Falna, Pali.
They are offering deluxe rooms from where you can get a magnificent view of the lake. All their rooms are equipped with modern amenities with an additional living room also.
Jawai Castle Resort
Jawai Castle Resort is located in the Sumerpur Tehsil, Pali which is very nearby to the vicinity of Jawai Leopard Reserve. There are two types of rooms available at this property that are heritage deluxe rooms and heritage suite rooms.
All the rooms are equipped with well-designed amenities such as a private bathroom, high-speed fiber-net, room heater, air-conditioner, king-sized bed, LED television etc.
Sultan E Jawai
This resort is located near Jawai Bandh and has been established by the Son of Thakur Sultan Singh Ji. If you want to stay at a luxurious place with a royal feel, this resort can be a good choice for you.
This resort offers a memorable and comfortable stay in all senses and provides such an experience that a guest expects. There are around 10 cottages at this property which are spacious as well as equipped with high-class modern amenities.
Why Thour Resort is the Best Hotel in Jawai?
As we have discussed the top 5 resorts in Jawai, however, in my opinion, Thour Resort is the best hotel to stay in Jawai due to multiple reasons. Are you excited to know those reasons which make this resort unique from others? Wait! We are here to provide you with a list of the finest facilities and amenities available at this resort.
Their tents are luxurious and spacious, allowing you to stay comfortably while visiting Jawai. All of their tents are furnished with contemporary conveniences like air conditioning, king-sized beds, and private bathrooms, which are more than enough to make your trip extraordinary and memorable.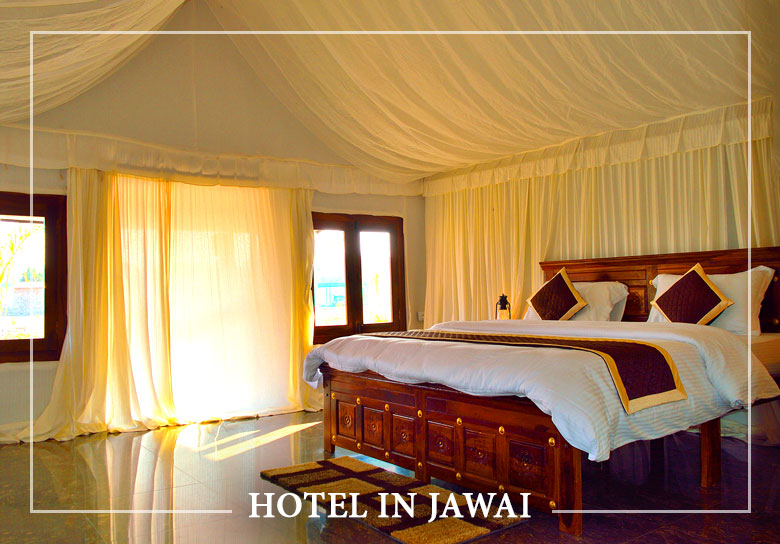 Thour Resort offers Leopard Safari for their guests where you can witness Leopards at Jawai in the private vehicles arranged by the management of the resort. They also offer a jungle safari at Jawai in addition to the leopard safari. They will arrange a nighttime jungle safari in private vehicles so you can see the abundant wildlife of Jawai.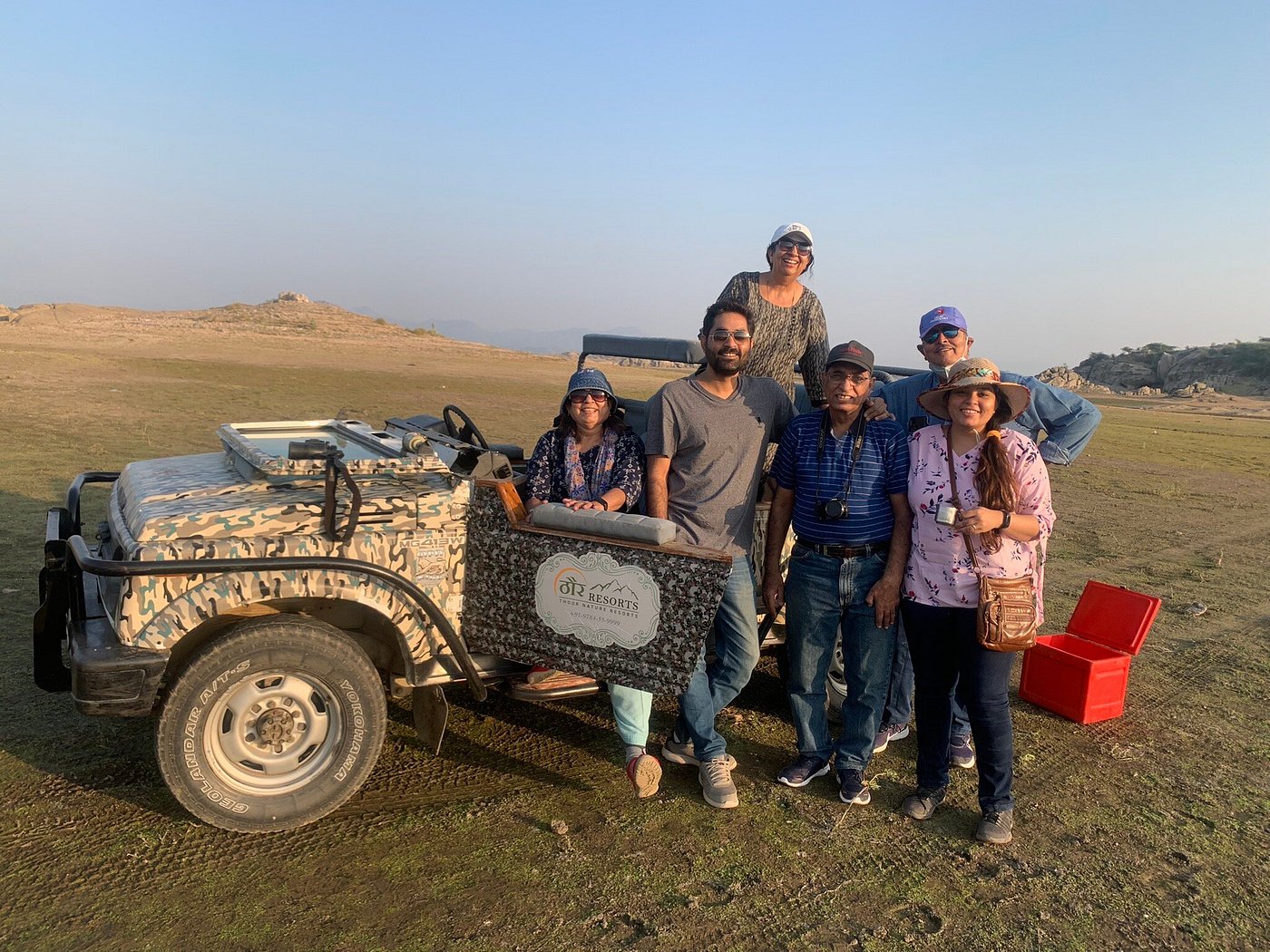 The protection and safety of the visitors are their top priorities. Their entire staff is committed to providing a secure location for you to stay in while on vacation. They have a team of trained security guards and CCTV cameras positioned at all the key spots to assure your safety while visiting their resort.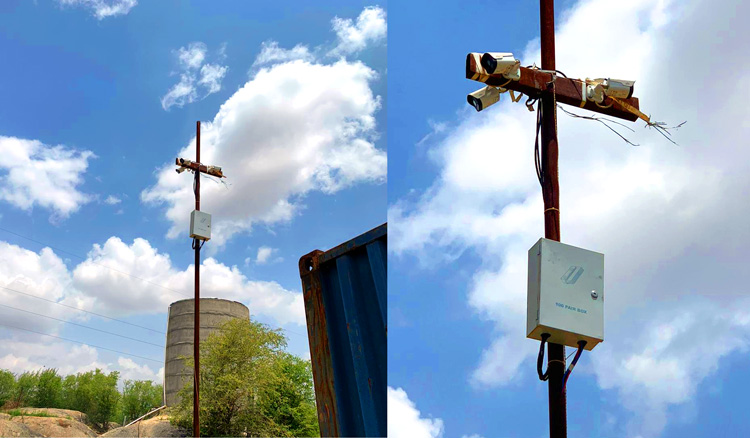 Eco-Friendly
The whole resort is an expert in offering eco-friendly services to its guests. They are known for taking care of the well-being of the guests if you are health-conscious with their locally grown organic dairy and vegetable products. They practise small-scale farming on their land to provide our visitors with the freshest food possible.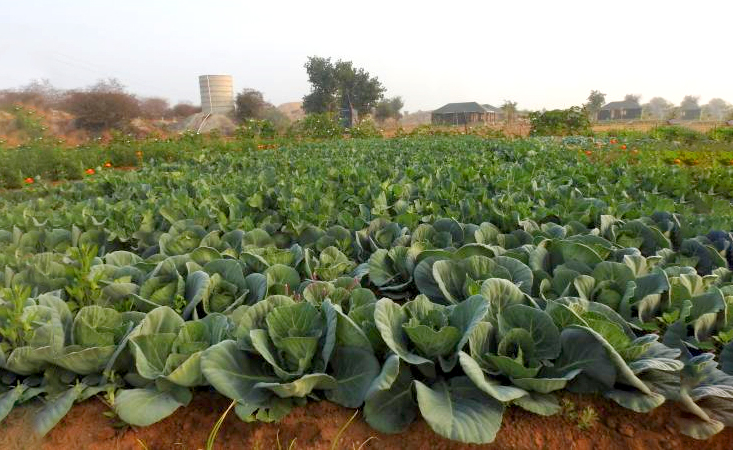 Conclusion
If you want to get a thrilling experience with natural beauty during your vacations, you should plan to visit Jawai. You can choose any of the aforementioned hotels to stay in Jawai, Rajasthan to get a comfortable & cosy stay which would be adding some more stars to your whole trip.
Book Your Stay With Thour Nature Resort, Call/Whatsapp: +919784559999