Jawai Bandh is situated in Pali district, Rajasthan and it is one of the prominent Leopard Reserves in India. You can plan a trip to Jawai with your family or friends or you can also go there as a solo traveller for experiencing the natural beauty and flora & fauna.
For wildlife lovers, Jawai is not less than a paradise as here you can be able to enjoy the Jawai Leopard Safari which will be full of adventure and thrill. If you are planning to visit this hidden gem in Rajasthan and looking for the best resorts to stay in in Jawai, you are at the right place.
In this blog, we will discuss the top 5 resorts in Jawai Bandh where you can stay while enjoying your vacation.
List of Top 5 Best Resort in Jawai Bandh Rajasthan
Thour Nature Resorts
Thour Nature Resorts is the best place to stay in Jawai in a deluxe tent from where you can get the alluring view of Jawai. There is no better place to stay than this resort if you want to spend some time in the lap of nature.
This resort is located near Post Bera in the Pali District of Rajasthan's Varaval Belt, where you might witness a variety of animal species. Because you might encounter leopards, crocodiles, and other bird species here, Jawai is nothing short of a nature lover's paradise.
By staying at Thour Resorts, you could enjoy the best of your trip at their Jawai Leopard Camp. In private jeeps, they provide Jawai Jungle Safari Tours for their guests both in the early morning and evening.
They will join you on your jungle excursion and will direct you precisely to the place where you may see the wildlife in its natural environment as their drivers are locals who are well aware of the areas where you have a high possibility of witnessing leopards from close.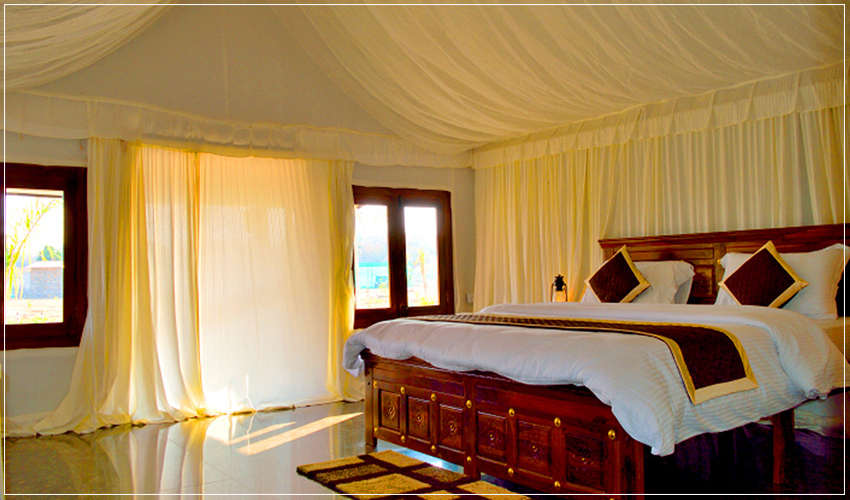 Thour Resort provides the best and very affordable customized Jawai Safari Packages. This resort will organize the complete and best tour of Jawai especially, regardless of whether you are a single individual, family, group of friends, or corporate professional.
Book Your Stay  Call/Whatsapp: +919784559999
Jawai Castle Resort
The Jawai Leopard Reserve is not far from the Sumerpur Tehsil, where the Jawai Castle Resort is situated. This hotel offers two different types of rooms: legacy deluxe rooms and heritage suite rooms.
All of the rooms have greatly planned facilities like a king-sized bed, LED television, high-speed fibre internet, room warmer, and air conditioning facilities.
Sujan Jawai Resort
This is one of the top 5 hotels in Jawai Bandh where you can plan your stay while spending your vacations at Jawai. Sujan Jawai provides a stunning view of Jawai Dam, where you may unwind completely. This resort is situated in Bilaspur Village, Pali, where you can expect the greatest customer service and a tranquil setting surrounded by nature.
This resort offers three different types of tented accommodations: royal tented suites, family suites, and luxury tents that you can book as per your requirements.
Book Your Stay  Call/Whatsapp: +919784559999
Kavish Jawai Village Resort
Kavish Jawai Village Resort is a luxurious place to stay in Jawai Perwa where you can enjoy your vacations to the fullest. This resort offers 10 garden-facing luxury cottages that are equipped with all the modern amenities. This resort is built in a village-style where you can enjoy the Rajasthani culture and folk dance.
All the rooms of this resort are very comfortable as they are equipped with premium amenities. The major amenities in the rooms include complimentary tea/coffee sachets, electric kettle, spacious bathroom & toiletries, LED TV, separate sitting areas, balcony, air-conditioning etc.
Cheetahgarh Resort & Spa
This resort in Jawai is located near Rotela Lake. To reach this resort, you have to take a short drive from Falna. This resort is situated in close vicinity to Jawai Dam.
There are three types of accommodations offered in Jawai that are Chalets with Private Pool, Chalets with Garden View and Lake View Rooms. All the rooms are incorporated with the best amenities and you can enjoy here the nature from very close.
Book Your Stay  Call/Whatsapp: +919784559999 | Email :  [email protected]
Why Thour Nature Resort is the Best Resort from Other ?
The top 5 resorts in Jawai have been discussed but we strongly recommend Thour Resort as the best place to stay in Jawai for a variety of reasons. Are you eager to learn what distinguishes this resort from others? Wait! We are here to give you a list of the top amenities and features this resort has to offer which makes it a better place to stay than other resorts.
This resort is located very nearby to Jawai Bandh. Thour Resorts is just located at a distance of 10 km from the jawai dam which means you can reach in less time to experience the beauty of the largest dam in Western Rajasthan.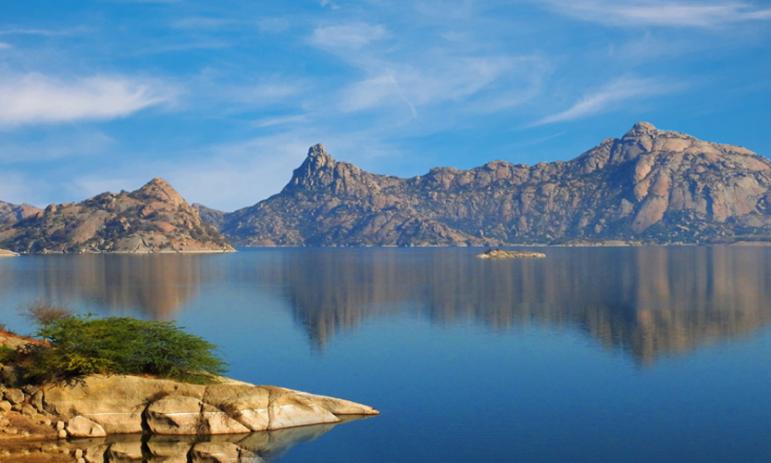 Thour Resorts offers exceptional accommodation in the form of a luxury tent stay. While visiting Jawai, you can stay in comfort in their opulent, roomy tents. They provide modern comforts like air conditioning, king-sized mattresses, and private toilets in every one of their tents, which is more than enough to make your trip special and unforgettable.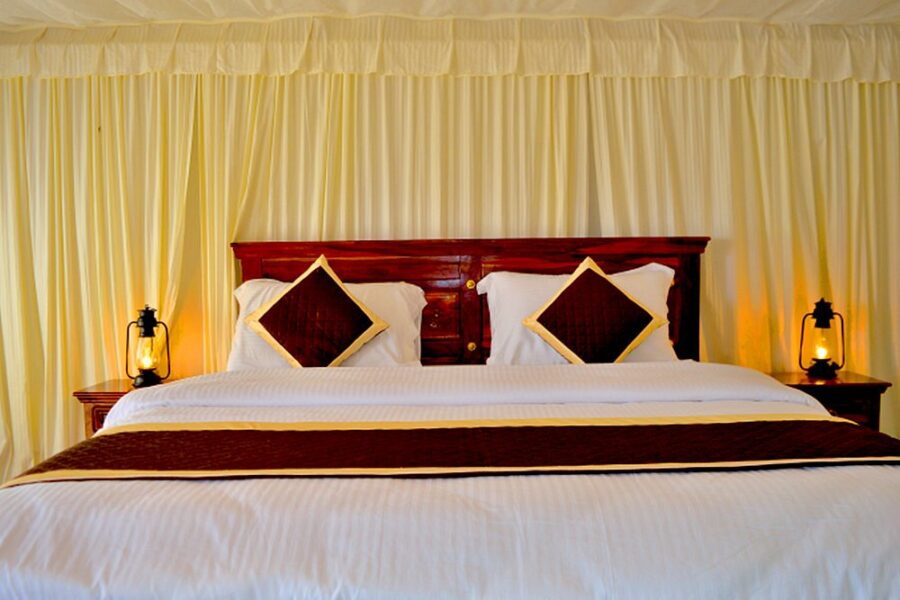 One of their major goals is the guest's security and protection. Their entire team is dedicated to giving you a safe place to stay while on vacation. To ensure your safety while visiting their resort, they have a team of qualified security officers and CCTV cameras placed at all the important locations.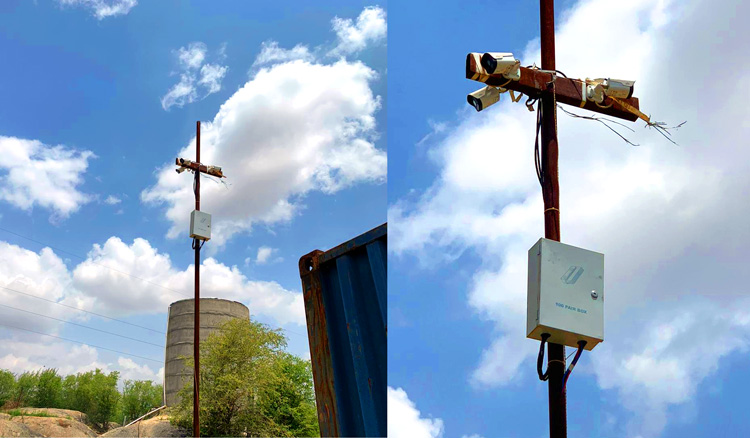 High-Experienced Safari Riders
The drivers who also act as the guide for your Jawai Leopard Safari are highly experienced as they are the local inhabitants of the area. Due to this, they know the Jawai area very well. By booking your stay with Thour Resorts, your chances of witnessing leopards get high as their drivers will take you directly to that place where these big docile cats generally live and hunt for their food according to the season.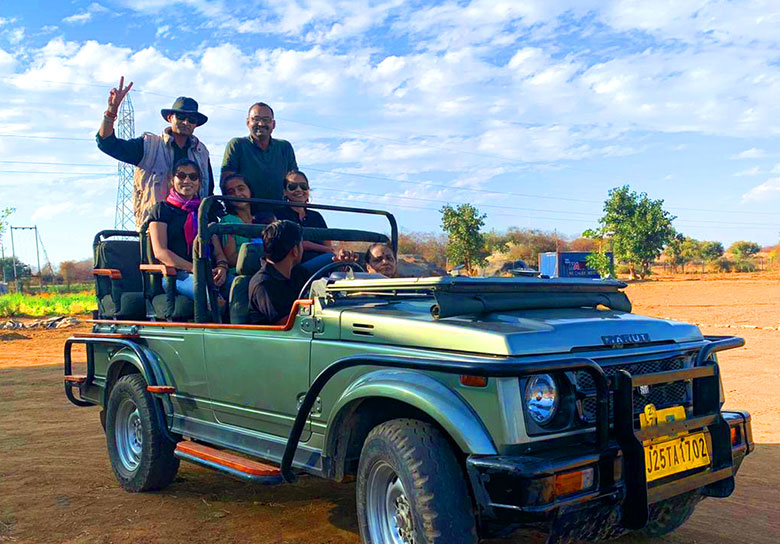 The best time to visit Jawai is between October to March due to the favourable and pleasant weather conditions.
This resort in Jawai is equipped with an in-house restaurant where you can enjoy the local delicacies of Rajasthan. Thour Resorts and its staff is highly committed to serving fresh and healthy food to its guests. Hence, they use all the vegetables and dairy products that are fully organic and homegrown.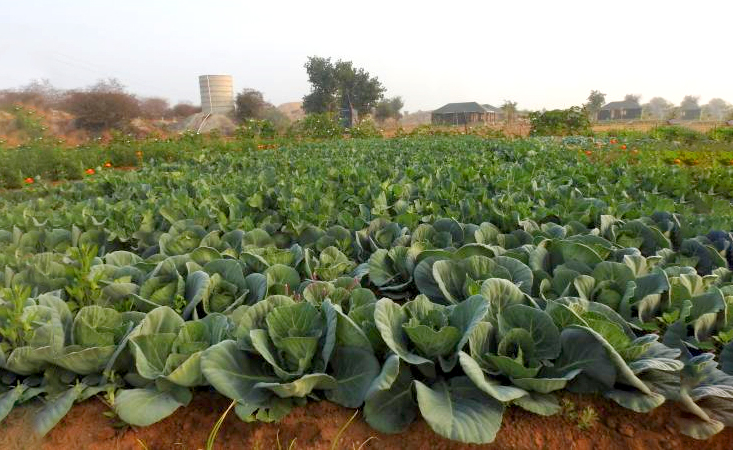 Thour Nature Resort is just located near the vicinity of Jawai Leopard Reserve. Due to this, they ensure that their business activities do not pollute the nearby area. They are known for adopting sustainable business practices such as offering eco-friendly services to their guests.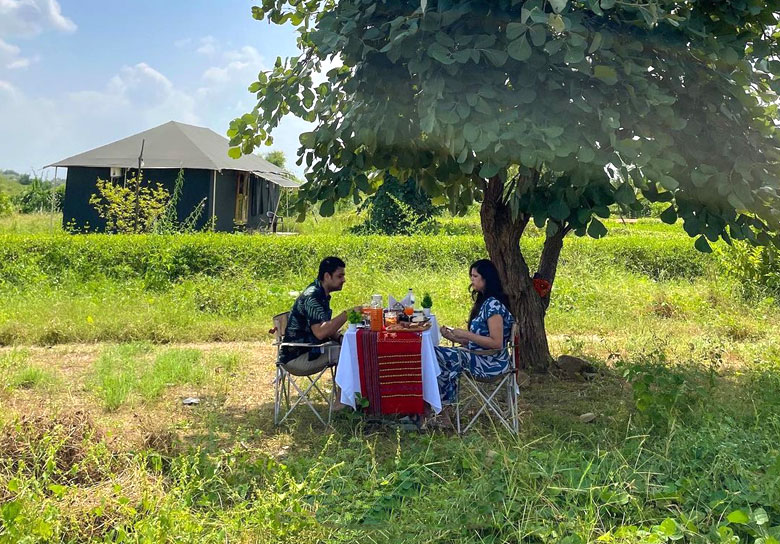 Connected National Highway
If you are concerned about how to reach Jawai, we can tell you that Jawai is well-connected through all the 3 modes of transportation that are through air, road and rail. Thour Resort is located near two national highways that are NH 27 and NH 62 which connect Jawai from all the major cities of India.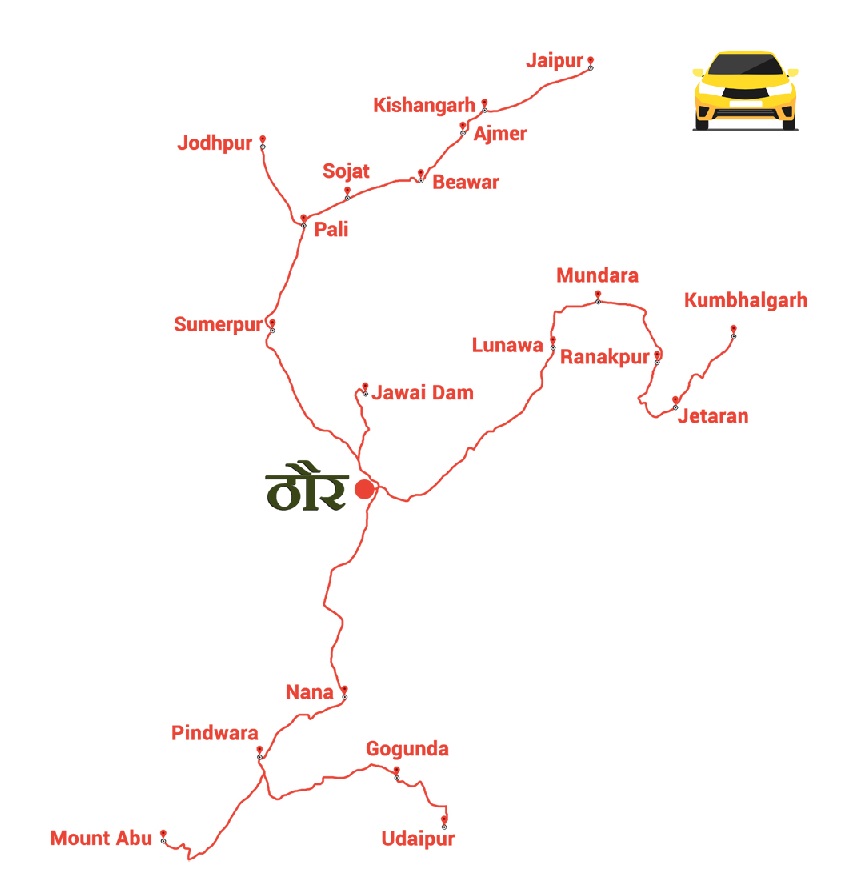 If you are a wildlife photographer, the location of this resort will be an added advantage for you. As this resort is located in the middle of Jawai Leopard Reserve, you will be having the great opportunity to capture the flora & fauna of the area from very close. This opportunity can be missed if you plan to stay at any other resort.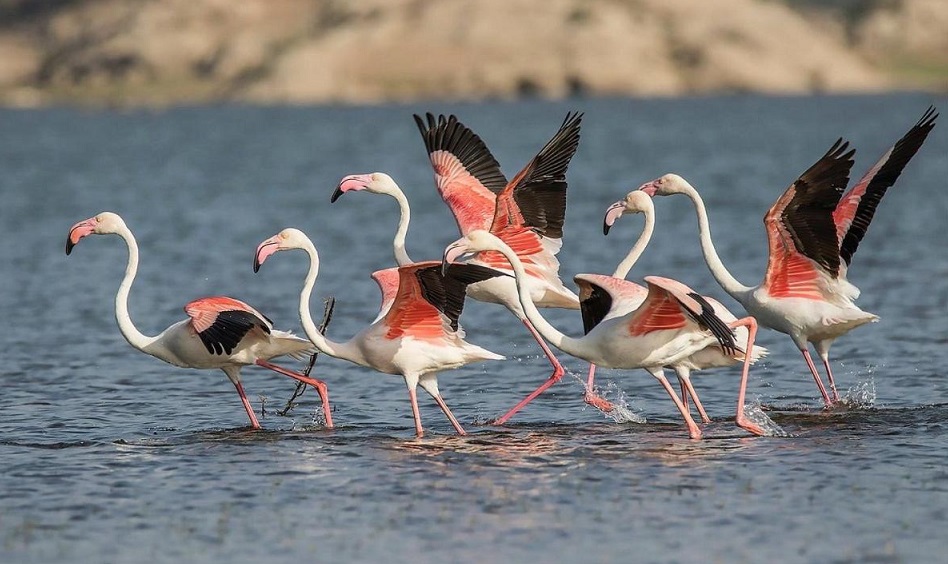 Final Words About Thour Nature Resort

Plan a trip to Jawai if you want to experience the exhilarating beauty of nature while you're on vacation. To have a cosy and comfortable stay, you can select any of the aforementioned resorts in Jawai, Rajasthan, which will raise the overall quality of your vacation.
Thour Nature Resort can be the perfect choice for you to spend some time with your loved ones where you can have quality time with your partner, friends or family just in the lap of nature. It would not be less than a dream come true to start a new phase of your life in such a beautiful place like Jawai by planning your honeymoon with this resort.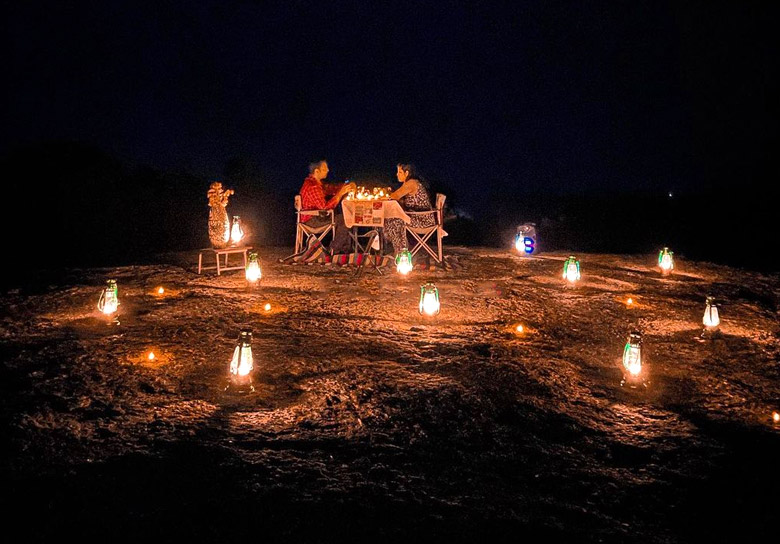 So aren't you excited to visit Jawai Leopard Reserve to have some time with these big docile cats and witness the 8th wonder of the world i.e. a strong bond and harmonious relations between humans and leopards? So start your packing today and visit Jawai this season to experience the unbelievable, astonishing and unforgettable.
Book Your Stay With Thour Nature Resort, Call/Whatsapp: +919784559999