Before we discuss jawai leopard safari timings, we should think about why we ought to go to this region in the first place? Well, it is quite possible that you may have never heard of this place when you were making a list of places you want to visit in Rajasthan.
There are different reasons behind this and we can actually discuss them in a separate blog altogether. Like Jawai, there are many other places that are lesser-known and get overshadowed by the more popular locations like Jaipur, Jodhpur, Bikaner, Pushkar, and Jaisalmer.
Why Jawai Leopard Safari is famous ?
And even when you talk about wildlife in Rajasthan, there are just a few names that you will hear and the most dominant of them is Ranthambore. You have every reason to visit to put these places on priority in your list, but if you really are into exploring, then you would surely look for places that are generally not talked about.
Jawai is one of those hidden gems that this state offers you and there is not just one but many reasons for choosing this place as your destination for spending the next vacation or weekend getaway. It is a region that gives a perfect environment for syncretic wildlife to thrive.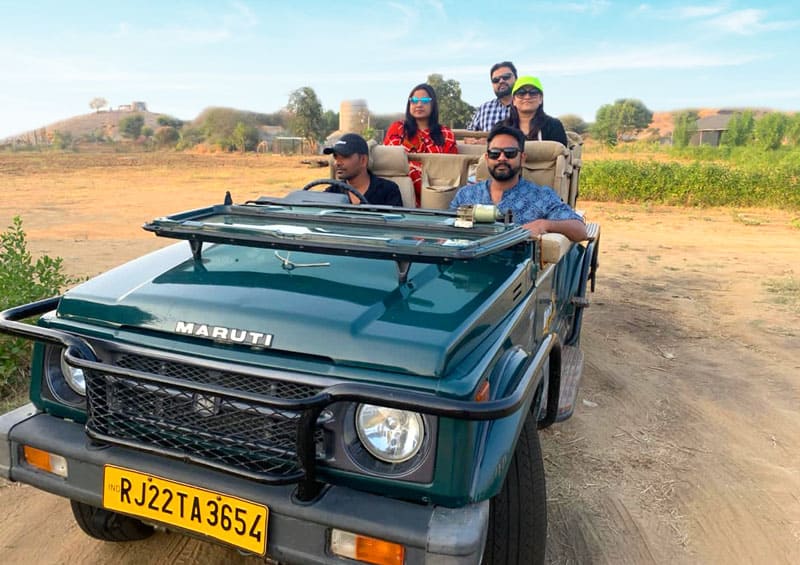 Here, you get to see a burgeoning population of leopards, migratory birds, and crocodiles who make your visit absolutely worthwhile.
Book Your Leopard Safari  : +919784559999 | Email: [email protected]
Jawai actually gives you much more than meets the eye, it allows you to closely observe the ecosystem in by letting you observe many other mammals, insects, and reptiles. What makes this place a better place to see wildlife is its distinct tract that is quite different from the other forest reserves in India. You don't really see a dense forest here, there are hills and plains that make the safari experience entirely unique.
Timing and Charges of Jawai Bandh Leopard Safari
When it comes to prices you may get a little intimated by the fares of a few resort properties in the area. But there is no reason to worry if you do it Thour Nature Resort. We offer a deluxe resort with a luxurious stay and all the amenities that you wish for.
The safari that we offer allows you to take a detailed tour of this place, it takes you to all those places from where you can some exquisite photos in your camera. From Jawai Dam to the hilltops from where you can see the magnificent sunset.
We also make sure that you choose the perfect time to make the most of this safari, here are the timings and charges:-
🐾 Summer Season – (Morning) 5:00AM – 8:00AM and Evening: 5:00PM – 8:00PM
🐾 Winter Season – (Morning) 6:00AM – 9:00AM and Evening: 4:00PM – 7:00PM
🐾 Bird, Crocodile & Jawai Dam Visit – (Morning) 8:00AM – 11:00AM
🐾 Village Safari – (Morning) 10:00AM – 1:00PM
🐾 Jungle Safari – (Night) 10:00PM – 12:00PM
Safari Price : Private Gypsy Rs 4500/- Per Gypsy
⚠️ Note: Safari charges are subjected to change without any prior notice. Please check the updated price on the website before booking.
If you want to do Jawai Leopard Safari Visit : www.thournatureresorts.com | Call & Whatsapp: +919784559999 | Email: [email protected]