Wildlife always remains an integral part of India since ancient times. Our religion also teaches us to feed animals on various occasions to ensure their protection. We have associated each wildlife animal with the mount of different gods and goddesses. The major objective behind all these cultural and religious beliefs is to protect and preserve our wildlife from extinction. The modern time, the government has established different wildlife sanctuaries in India.
India is a nation that is famous for its rich biodiversity and eco-tourism. We have a rich blend of flora and fauna that cannot be found anywhere in the world. We can be proud of our rich wildlife because each of our states is having at least one wildlife sanctuary that is visited by a large number of tourists.
Below is the list of the top 10 wildlife sanctuaries in India that you must visit to get a thrilling and adventurous experience.
List of top 10 wildlife sanctuaries in India
1. Jawai Bandh Leopard Conservation Reserve – Pali, Rajasthan
The reason this place on top of our list is its geographical features that make this place entirely different from the rest of the wildlife reserves in India. All the sanctuaries and national parks of India have dense forests and a mélange of flora to support the ecosystem.
But in Jawai, you get to see granite hills instead of a forest, the leopards take shelter in the caves built in the rocks here. This is the only place in India where you get to see cave-dwelling big cats and this uniqueness makes it more special than any park or sanctuary in India.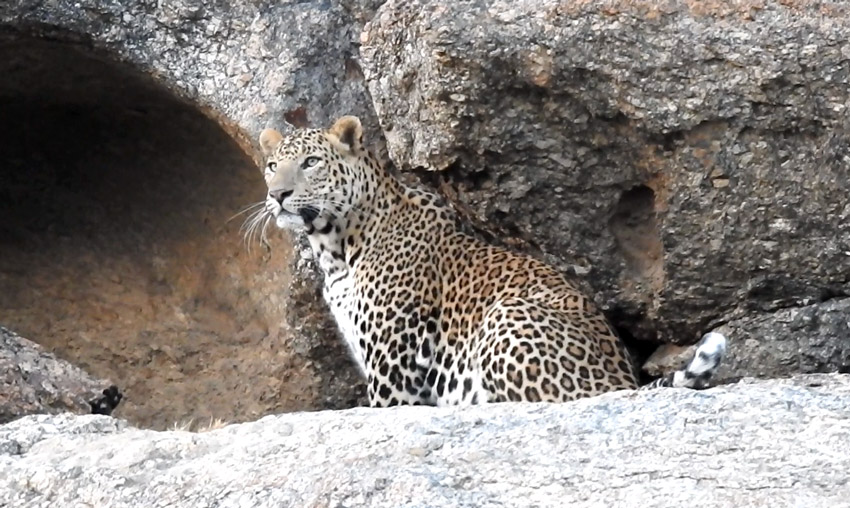 Besides the leopards, you also get to see a large number of migratory birds, crocodiles, hyenas, foxes, wolves, jungle cats, nilgai and some rare species of reptiles and insects as well. All these things make Jawai bandh safari a perfect experience for nature lovers, bird-watchers, and wildlife photographers also.
If you want to see this beautiful region, then you must book your safari with Thour Nature Resorts. This is the only tour operator in this region which makes a genuine effort to bring you closer to this land. They have trained and experienced rangers who ensure maximum probability of spotting big cats and other animals as well.
Book Jawai Bandh Leopard Safari, Call/Whatsapp : +919784559999 🐆 🐾
2. Ranthambore National Park – Sawai Madhopur Rajasthan
It is the biggest and the most famous wildlife conservation area of Rajasthan with a total area of 1334 sq. km. It became a national park on 1 November 1980 and today it attracts thousands of tourists from all over the world because of the exquisite sightings of Bengal tigers.
Originally established as Sawai Madhopur Game Sanctuary in 1955, it came under the Project Tiger in 1973 and later subsumed two more adjoining sanctuaries which are Swai Mansingh sanctuary and Keladevi Sanctuary.
Besides the tiger, visitors also get to see chital, mugger crocodile, rhesus macaque, southern plains gray langur, sloth bear, striped hyena, sambar, wild boar, nilgai, Indian leopard along with a broad array of reptiles, birds, plans, and trees.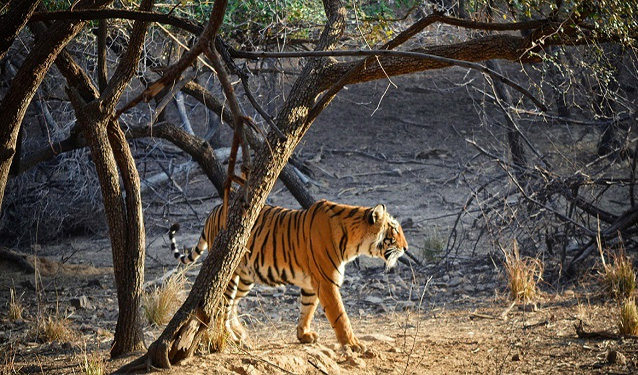 Notably, the park hosts one of the largest banyan trees in India and is bordered by two rivers which are Chambal and Banas from south and north respectively. The park has contributed significantly to the increasing number of tigers in India and in the last few years, their numbers have shown positive trends.
The forest officials have also managed clamp down on poaching and other illegal trades involving animal pelt and bones. In this park, safari can be done in the morning as well as in the evening. Besides the wildlife safari, visitors can also a fortress and a temple which are located inside the jungle.
3. Jim Corbett National Park – Uttarakhand
The oldest national park in India which was established in 1936 for the protection of the endangered Bengal tiger, it has been named after the renowned hunter and naturalist Jim Corbett. It comes under the boundaries of Pauri Garhwal district and Nainital district of Uttarakhand and was originally called Hailey National Park.
It was the first park to come under the Project Tiger initiative of the government of India and has now become an eminent destination for ecotourism. The park spans the total area of 520.8 km2 (201.1 sq mi) with the elevation range of 1,300 to 4,000 ft (40 to 1,220 m). It also becomes a part of the sub-Himalayan belt and comprises a large lake, grasslands, marshy depressions, riverine belts, and hills.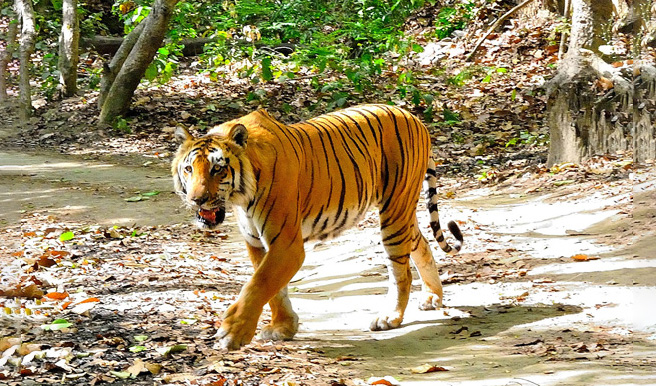 The park hosts 25 reptile species, 580 bird species, 50 mammal species, and 110 tree species among them, mango, rohini, peepal, haldu, and sal are found in great number.
Apart from tigers the other animals you can see here are rhesus macaques, langur, Indian pangolins, Himalayan goral, yellow-throated martens, otters, Indian grey mongoose, Himalayan black bears, chital, hog deer, sambar, gharials, crocodiles, Indian python, Indian elephants, barking deer, leopard cat, fishing cat, jungle cat, and leopards as well. IN You can also find 36 species of dragonflies along with seven species of amphibians, with this highly-disparate wildlife, Ranthambore manages to attract more than 70,000 visitors per year.
Book Jawai Bandh Leopard Safari, Call/Whatsapp : +919784559999 🐆 🐾
4. Kaziranga National Park – Assam
This national park comes under the boundaries of three different districts in Assam which are Nagaon, Karbi Anglong, and Golaghat. It boasts of being a World Heritage Site with the two-thirds of the world's great one-horned rhinoceroses.
The total number of rhinos in this Kaziranga is 2,413 as per the census held in March 2018. Other than the rhinos, it also hosts the highest density of tigers among the protected areas in the world and become a Tiger Reserve in 2006.
It becomes a large breeding ground for swamp deer, wild water buffalo, and elephants and is considered an Important Bird Area by the BirdLife International agency for protecting avifaunal species.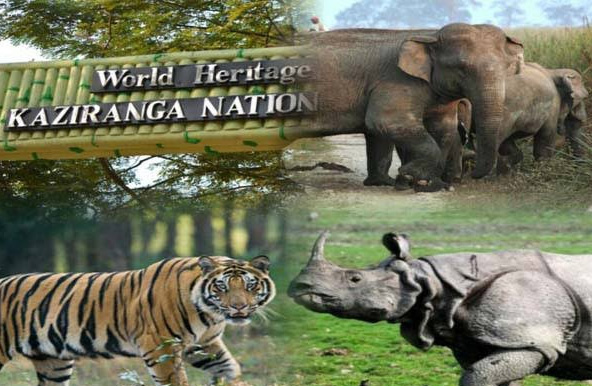 This park has performed better than the other protected areas in India when it comes to wildlife conservation. Being positioned on the edge of the Eastern Himalaya biodiversity hotspot, it comprises of tropical moist broadleaf forests, marshland, elephant grass, four major rivers, and various small water bodies.
It was established in 1905 as a reserve forest and became a central theme of several documentaries, songs, and books. The park spans a total area of 378 km2 (146 sq mi) with an addition of 429 km2 done recently. In terms of elevation, it ranges from 40 m (131ft) to 80 m (262 ft) and is circumscribed by the Brahmaputra River.
5. Kanha National Park – Madhya Pradesh
It is the largest national park of Madhya Pradesh and also known as the Kanha-Kisli National Park. It also becomes the largest national park in Central India with a total area of 1,067 km2 (412 sq mi) and has been ranked as one of the 10 most famous places for tourists.
The park was established in 1955 and became a Tiger Reserve in 1973, it was also depicted in Rudyard Kipling's famous novel, The Jungle Book.
Kanha is known for an impressive population of Royal Bengal Tigers, Indian wild dog, barasingha, sloth bear, and Indian leopards. It shares a border with two districts which are Balaghat and Mandla.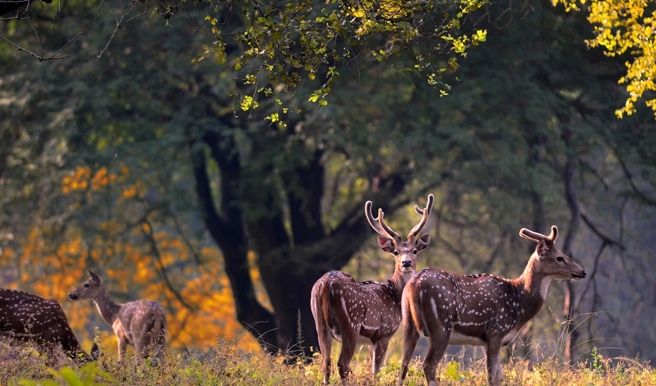 The other species that you can see here include honey badger, jungle cat, hyena, fox, porcupine, civet, hare, sloth bear, rhesus macaque, Indian wolf, wild boars, Nilgai, four-horned antelope, barking deer, sambar, spotted deer, mouse deer, etc.
The birddom is also very rich in this park you can see species like vultures, warblers, wood shrikes, white-browed fantail, white-breasted kingfisher, white-eyed buzzard, Tickell's blue flycatcher, steppe eagle, red-wattled lapwing, red junglefowl, Indian peafowl, mynas, paradise, flycatchers, pigeons, woodpeckers, Malabar pied hornbill, minivets, lesser whistling teal, little grebes, Indian roller, cattle egret, crested serpent eagle and many more.
6. Sundarbans National Park – West Bengal
Sundarbans has managed to grab many titles, it is a UNESCO World Heritage Site, Ramsar site, Biosphere Reserve, and a national park. It is mainly a mangrove forest located on Ganges Delta and becomes one of the largest reserves for the Bengal tiger. It is also a favorable habitat for salt-water crocodiles and a large variety of invertebrate species, birds, and reptiles.
It became a Tiger Reserve in 1973, a wildlife 1977 and a national park in 1984, UNESCO World Heritage Site in 1987 and a Ramsar site in 2019. The total area covered by this mangrove is approximately 16,900 square kilometers (6,526 sq mi) with an altitude of 7.5 m above sea level.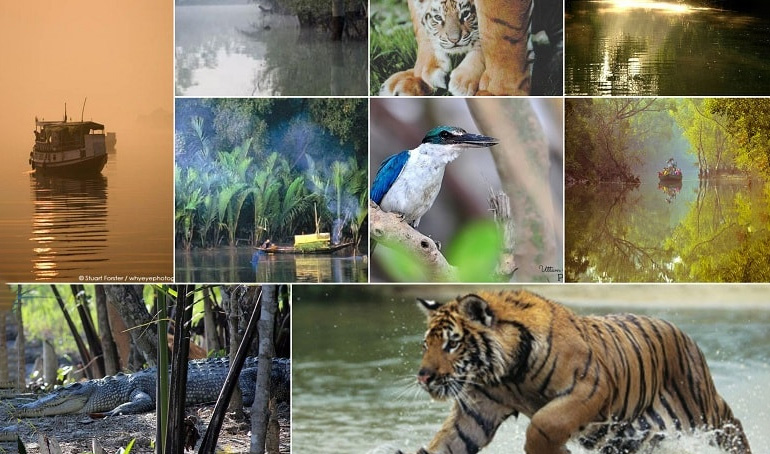 It comprises of 54 small islands and multiple distributaries of the Ganges River. Sundarbans gets its name from the Sundari tree which is found in abundance in this area, the tree has many specific attributes and the notable one is its roots growing above the ground for respiration.
Besides the Royal Bengal Tiger, you also get to see chital, flying fox, jungle cat, fox, mongoose, Indian grey, wild boar, macaques, leopard cats, fishing cats, along with various species of reptiles, marine mammals, and a huge birddom. Among the most-seen birds are black-tailed godwits, cormorants, rose-ringed parakeets, whistling teals, etc.
7. Bandipur National Park – Karnataka
Located in the state of Karnataka, this national park covers an area of 874 square kilometers (337 sq mi) and was established as a Tiger Reserve in the year 1974. Once a hunting ground for the Maharaja of Mysore, the park is home to a large variety of biomes and various endangered species now.
It shares borders with three different wildlife areas which are Wayanad Wildlife Sanctuary, Mudumalai National Park, and Nagarhole National Park. It is the largest habitat for wild elephants in South Asia, the largest protected area in southern India and is also a park of Nilgiri Biosphere Reserve.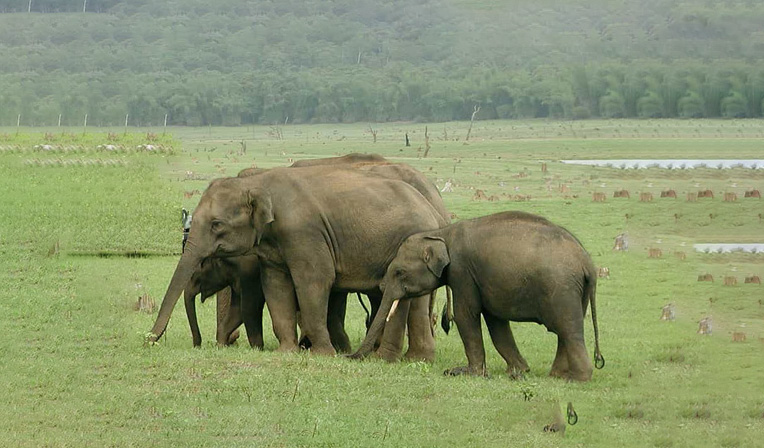 When it comes to elevation, it ranges from 680 meters (2,230 ft) to 1,454 meters (4,770 ft) and comprises of shrublands and moist deciduous forests.
The Moyar river flows in the south and the Kabini river flows in the north of the park. It also hosts a large variety of timber that involves Grewia tiliaefolia, clumping bamboo, giant clumping bamboo, Indian kino tree, Indian-laurel, sandalwood, rosewood, teak along with various flowering and fruiting trees as well.
As far as the wildlife is concerned, you can see elephants, Indian giant squirrels, gray langurs, chital, four-horned antelopes, Indian rock pythons, muggers, sloth bears, tigers, gaurs, jackals and dholes as well.
Book Jawai Bandh Leopard Safari, Call/Whatsapp : +919784559999 🐆 🐾
8. Periyar National Park – Kerala
This national park and wildlife sanctuary is a protected area that covers 925 km2 (357 sq mi) and famous for being a tiger reserve and an elephant reserve as well. It has become a home to several endangered and endemic flora and fauna.
The park shares border with the districts of Pathanamthitta and Idukki and also functions as a watershed for two major rivers of Kerala which are Pamba and Periyar.
It is located amidst the cardamom hills and pandalam hills of the Western Ghats with the highest peak reaching the altitude of 2,019 m (6,624 ft) high. If we talk about flora, the park is home to 140 orchid species, 171 grass species along with hundreds of flowering plants.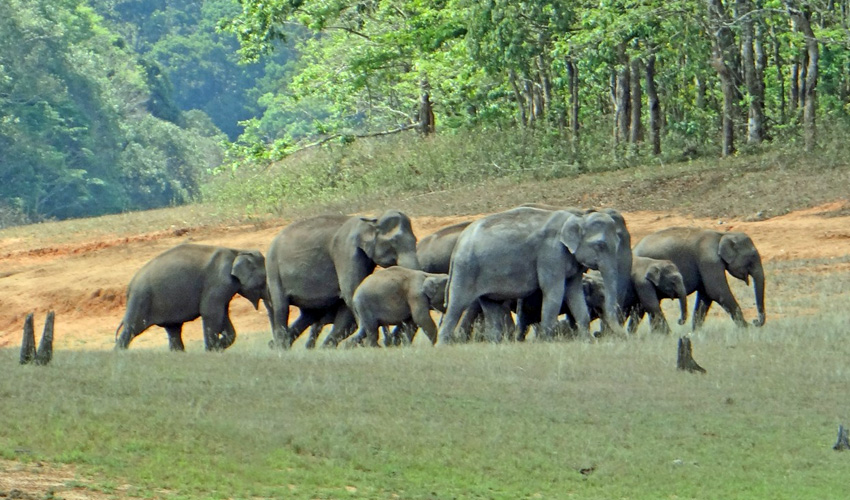 Being surrounded by agricultural regions, the park contains semi-evergreen and deciduous trees like nageian wallichiana, bamboos, kino tree, royal Poinciana, plumerias, sacred fig, banyans, jamun tamarind, mangoes, jacarandas, sandalwoods, terminalias, rosewoods, teak, etc.
There are 35 species of mammals here and the most noticeable of them are Nilgiri marten, stripe-necked mongoose, Salim Ali's fruit bat, Nilgiri langur, lion-tailed macaque, Nilgiri tahr, sloth bear, jungle cat, Travancore flying squirrel, Indian giant squirrel, wild pig, sambar, gaur, Asian elephant, Bengal tiger, and a few white tigers as well.
Besides the mammals, it is also home to a large number of insects, fish, amphibians, reptiles, and birds.
9. Gir National Park and Wildlife Sanctuary – Gujarat
Also known as Sasan Gir, this national park and wildlife sanctuary is located in the state of Gujarat with a total area of 1,412 km2 (545 sq mi). It is one of the most important protected areas in Asia and the only region in the continent where the Asiatic lions are found. Due to the uncontrolled hunting expeditions led by the rulers of Indian princely states, the number of Asiatic lions saw a drastic decline in the 19th century.
After the British viceroys highlighted the serious concern, the Nawab of Junagadh established the sanctuary here. Today, it is one of the biggest attractions for tourists visiting the state of Gujarat.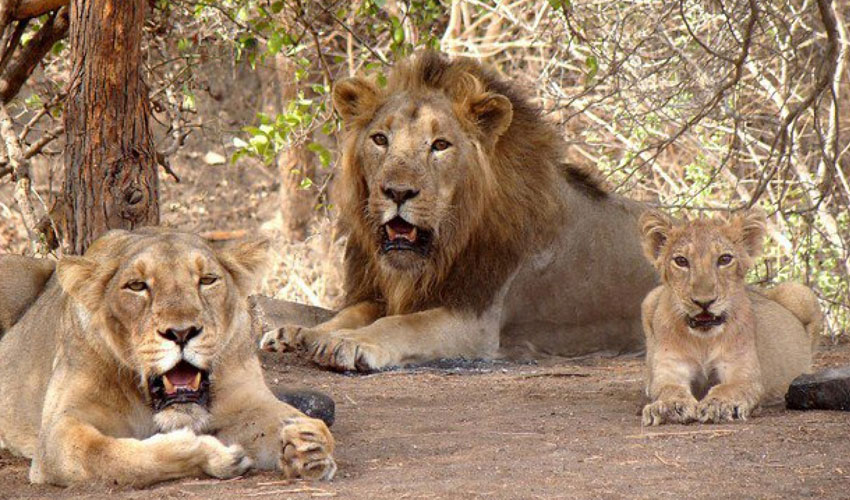 Gir is part of the Kathiawar-Gir dry deciduous forests ecoregion and is known for its diverse ecosystem with a large variety of flora and fauna. With more than 500 species of plants, it becomes the largest dry deciduous forest in western India.
It is home to broadleaf trees, prosopis, casuarinas, banyan, charal, kalam, sirus, amli, umlo, karanj, zizyphus, tendu babul, jamun, ber among various species acacia as well. Other than the lion, you also get to see 37 species of reptiles, 300 species of birds, 38 species of mammals, and 2000 species of insects.
The most-seen animals along with lions are rusty-spotted cats, desert cats, honey badger, ruddy mongoose, Indian gray mongoose, golden jackal, striped hyena, jungle cat, and Indian leopard.
10. Pench National Park – Madhya Pradesh
With a total area of 758 km2 (99.33 sq mi), this wildlife area became a sanctuary in 1965, got the designation of national parks in 1975 and finally became a tiger reserve in the year 1992. It shares borders with two districts i.e.
Chhindwara and Seoni with Pench River flowing right through it dividing the park into two distinct blocks. It also has two famous entry gates, Karmajhiri and Turiya, and won the "Best Management Award" in 2011. It is mostly known for tigers, a disparate fauna along with a large variety of deer, birds.
The park also extends into the Satpura Ranges with an elevation that ranges from 425 to 625 m (1,394 to 2,034 ft).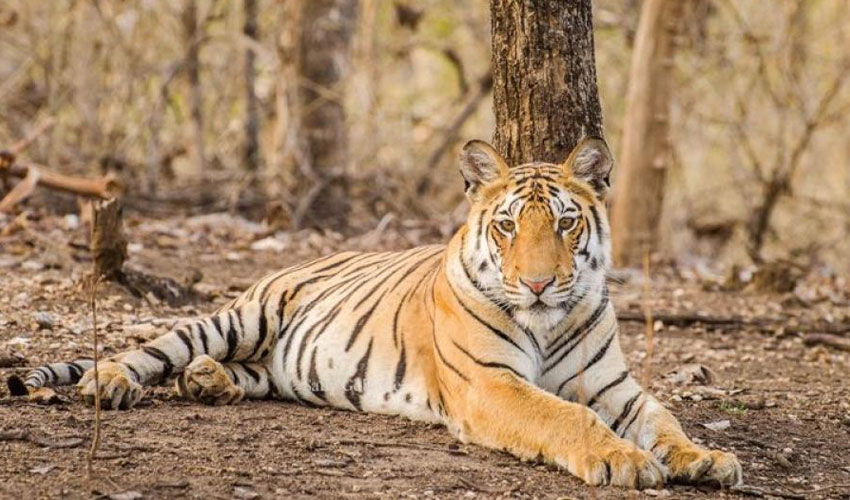 The diverse fauna includes white kulu, bamboo, amaltas, aonla, salai, dhaora, haldu, lendia, bijiayasal, saja, and teak as well. When it comes to wildlife, the park provides habitat to 3 species of amphibians, 13 species of reptiles, 39 species of mammals. The most noticeable animals here are barking deer, four-horned antelope, striped hyena, gaur, fox, jungle cat, monkey, porcupine, wild dog, Indian wolf, sloth bear, Indian leopard, wild boar, nilgai, sambar, and chital along with Bengal tiger who is the apex predator of the park.
The park also offers a diverse birddom that includes common kingfisher, waterfowl, myna, munia, wagtail, oriole, minivet, herons, egret, shoveller, pintail, lesser whistling teal, magpie robin, Indian roller, racket-tailed drongo, red-vented bulbul, crimson-breasted barbet, crow pheasant, junglefowl, peafowl.
All these national parks and sanctuaries are well-conserved by the government and they all provide decent facilities for safari as well. We hope that this blog will help you choose your next destination for visiting wildlife in India.
Closing Words
If you want to have a unique experience at such a place where you can witness the familiarity of wildlife animals with human beings, you can go to Jawai Leopard Safari. At Jawai, you would be able to experience a familiar bond between local people and leopards.
Thour Nature Resorts is the best resort in the Jawai area that offers a comfortable stay and can arrange Leopard Safari for you in their private vehicles.
Book Your Wildlife Safari Tour with Thour Nature Resorts Call /Whatapp : +919784559999 | Email: [email protected]