It would not be an exaggeration if we refer to Rajasthan as the most colourful state in India. Whenever you heard of Rajasthan, you must think that it is the land of deserts. However, you are somewhat wrong in this perception as only a certain part of Rajasthan is desert.
There are various other tourist attractions in Rajasthan that make this largest state of the country one of the most visited tourist destinations in India. There is an ample number of palaces and forts that speaks of its rich culture and history.
Apart from this, there are numerous wildlife sanctuaries in Rajasthan as this state is also very rich in its flora and fauna where nature lovers can get an alluring experience. There are around 21 wildlife conservation reserves in Rajasthan. So this season if you are looking to visit a place with rich wildlife, you can plan your trip to Rajasthan.
In this blog, we will provide you with a list of major wildlife conservation areas in Rajasthan.
Book Wildlife Safari Tour :+919784559999 | Email: [email protected]
Check Out All These Lesser-Known Wildlife Conservation Reserve In Rajasthan
Band Baretha
Located in the Bayana Tehsil of Bharatpur district, Band Baretha is a dam which is constructed on the Kakund river and its foundation was laid by Maharaja Jaswant Singh in 1886. Today, it has become one of the premier destinations for bird watchers in India with over 200 species of birds. The Black Bittern is one of the most sought-after birds which is found here.
Desert National Park
As the name suggests, this wildlife reserve allows you to take an insight into the Thar's ecosystem. Here, you can chinkara, desert fox, black buck, great Indian Bustard, Saker Falcon, Eastern Imperial Eagle, Himalayan, and Eurasian Griffon as well. With a broad range of migratory and heavy birds, this place becomes a must-see for wildlife lovers.
Gajner Wildlife Sanctuary
Just 32 kilometres far from Bikaner, you will Gajner which is home to imperial sand grouse, black buck, wild boar, nilgai and chinkara. It becomes a transitory habitat for many migratory birds as well between the month of October and March. Apart from the wildlife, you can also find the oldest archives about the state of Rajasthan here. You can also visit Devi Kund which is a royal crematorium of the Bikaji Dynasty which has ruled for centuries here.
Kaila Devi Sanctuary
Named after the local deity, this place is a little ahead of Ranthambore, it also shares a border with Madhya Pradesh and becomes a habitat for sandpipers, kingfishers, jackals, leopards, nilgai, and chinkara. Besides the sanctuary, you have many other places to visit such city palace, the chhatri of Raja Gopal Singh, Timangarh fort, Dev Giri for & utgir, Mandrayal, Gadhmora, Gufa temple, Kaila Devi Temple, Madan Mohan Ji Temple, Mehandipurbalaji Temple, Shri Mahavir Ji Temple, Gomtidham, Bhanwar Vilas Palace.
Keoladeo Ghana National Park
Migratory birds are the main attraction of many sanctuaries in India and this is one of them. Keoladeo is considered one of the most spectacular bird reserves in the country. You can see green sandpipers, cranes, and thousands of waterfowl birds here. Apart from bird-watching, the other places to visit here are Laxman mandir, Bharatpur Palace and Museum, Ganga mandir, Loha Garh fort, deeg, and Kaman.
Machiya Safari Park
On the way to Jaisalmer, you will find Machiya from 1 kilometre from Kailana Lake. You can cite many animals like desert foxes, blue bulls, mongoose, deer, monitor lizards, hares, wild cats, monkeys and several species of birds. Besides the park, you can also visit, Mandore, Kailana Lake, Somnath Temple, Balsamand Lake, Mehrangarh fort and museum, Chokhelao bagh and the interpretation centre.
Mukundara Tiger Reserve
Other than Ranthambore and Sariska this is another place where you can spot tigers. It lies 50 kilometres away from Kota and tigers are often relocated to this place from other reserves. It is spread over an area of 417 square kilometres and you also get to see deer, panther, bear, and wild boar. The other attractions around this place are garadia Mahadev temple, kansua temple, alnia dam, gaiparnath temple, and mathuradheesh mandir.
Nahargarh Biological Park
Located in Jaipur, Nahargarh biological engulfs 720 hectares of area and it comes under the Aravalli range. It is known for its broad spectrum of flora and fauna which contains over 285 species of birds, sloth bears, Bengal tigers, panthers, hyenas, Asiatic lions, crocodiles, deer, wolves, wild boar, and Himalayan black bears. You also get to see famous palaces such as Lalit Vilas, Ganga Vilas, and Gopal Vilas which were used by Maharajas as hunting lodges.
Ramgarh Vishdhari Sanctuary
Nearly 45 kilometres far from Bundi, this wildlife sanctuary covers an area of 252 sq. km and is home to a wide variety of flora and fauna. Besides the reserve, there are many places to visit in this small town, you can visit Sukh mahal, kshar bag, raniji ki baori, dabhai kund, nagar sagar kund, taragarh fort, 84 pillared cenotaphs, lake jait sagar, nawal sagar, kanak sagar, phool sagar, garh palace, badal mahal, hathi pole, chitra mahal, shikhar burj.
Ranthambore
Ranthambore is the most famous wildlife reserve in Rajasthan with an area of 392 sq. km. It is located 14 km away from Sawai Madhopur and is the biggest reserve for tigers in the state. You can also find over 300 species of birds, sambhar, chinkara, and cheetal over here. Apart from the sanctuary, the other places to visit are shilpgram, sri mahavirji temple, khandhar fort, amreshwar mahadev, jama masjid, hathi bhata, sunheri kothi, and ghushmeshwar temple.
Sariska Tiger Reserve
It is the first tiger reserve in the world to have successfully relocated tigers, it is only 200 kilometres and 107 kilometres from Delhi and Jaipur respectively. Other than the reserve, you may also visit tijara jain temple, moti doongri, talvrakash, bhartprihari temple, naraini mata temple, neelkanth temple, naldeshwar shrine, neemrana boari, lal masjid, neemrana fort, silliserh lake, hill fort kesroli, pandu pol, and garbhaji waterfalls.
Shergarh Sanctuary
As it is clear by the name, Shergardh sanctuary is famous for tigers and you can also find sloth bears, wild boars, and leopards here. The other places to visit here are sitabari, shahi jama masjid of shahabad, shergargh fort, ramgarh bhand devra temple, shahabad fort, kakuni temple complex, tapasviyo ki bagechi, Suraj kund, sorsan wildlife santuary, kapil dhara, kanya dah-bilas garh, and gugor fort.
Udaipur Biological Park
Also known as Sajjangarh Biological Park, this sanctuary is just 8 kilometres from the main city. It is located just beneath the Monsoon Palace which has been a major tourist attraction in Udaipur for many years. Currently, this park has a white tiger, panthers, Himalayan black bear, marsh crocodile, Asiatic lion, Indian porcupine, chital, and ghariyal. The other attractions of the place involve all the lakes in the city and various forts.
Sorsan Wildlife Sanctuary
It is also known as Sorsan Grasslands where you can spot a large variety of migrant birds such as flycatchers, starlings, warblers, partridges, quails, orioles, weavers, greylag geese, common pochards, pintails, teals and rosy pastors. With scrubby vegetation, this bird sanctuary is spread over an area of 41 sq. km. The other places to see are Sorsan Mataji temple and Nahargarh fort.
Tal Chhapar Sanctuary
Named after the local village, it is located in the Sujangarh Tehsil of Churu and is considered a habitat for a huge variety of birds and blackbucks. You can spot demoiselle cranes, ring doves, black ibis, eastern imperial eagles, desert cats, and desert foxes here. Its open grasslands have also earned it the title of 'Savannah' of Rajasthan. Other places to visit involve Laxmangarh fort, Mansa Devi temple, Raghunath Ji Mandir, Ramgarh, Khatri mahal, etc.
Book Wildlife Safari Tour :+919784559999 | Email: [email protected]
Van Vihar Sanctuary
It is one of the oldest wildlife reserves in the state which is spread over 25 sq. Km over the Vindhyan Plateau. The animals which you can spot here are chital, hyena, sambhar, blue bull, sloth bear, leopard, and wild boar. The other tourist attractions here are Talab-e-shahi, damaoh, sher shikhar gurudwara, Mughal garden, machkund, chausath yogini temple, nihal tower, city palace, and royal stepwell.
Jorbeed
If you are particularly interested in watching vultures, then Jorbeed is your destination. It is located around 12km away from Bikaner and allows you to see raptors like Egyptian vultures, griffon vultures, and steppe eagles. The other attractions around this place are the National Research Centre on Equines, shri laxminath temple, shiv bari temple, jain temple bhandasar, kodamdesar temple, prachina museum, and laxmi niwas palace, etc.
Jhalana Safari Park
This particular reserve is famous for leopards, other than them you can also spot Indian roller, sikra, hawks, desert fox, golden jackal, chital, Indian palm civets, jungle cat, blue bulls, striped hyenas, dusky eagle, spotted owlet here. Inside the reserve, you can also visit kali Mata temple and Jain chulgiri temple. The park is situated in the city of Jaipur so you will also be able to visit the other monuments here.
Kumbhalgarh Wildlife Sanctuary
Udaipur is approximately at a distance of 65 km and is one of the major tourist attractions. With the backdrop of the Aravalli range, this wildlife reserve gives you an inviting view and you can see chausingha, jackals, jungle cats, hyenas, sloth bears, chinkara, leopards, and hares here. The other places to visit are rajsamand lakes, golerao jain temple, etc.
Jawai Bandh Pali Rajasthan

Jawai Bandh is a dam built over the Jawai river which is a tributary of the Luni river. Jawai Bandh is the largest dam in Western Rajasthan. This is located in Pali district, Rajastham. The nearby area of Jawai Bandh is famous due to the high population of leopards. This is unique as here you can witness harmony between these big docile cats and local people. The best time to visit Jawai is in the months of October-March due to its cool and pleasant weather.
Jawai is one of the fastest emerging destinations for tourists who want to see leopards, crocodiles and more than 100 species of birds. This is a place where you can encounter wildlife in any season and spot the big cats roaming on the granite rocks. It has been officially declared as a wildlife reserve, but its increasing popularity indicates that it would soon be recognized by the government as well.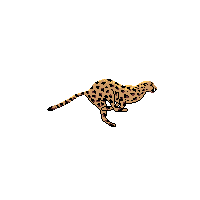 You can reach here from any major city in Rajasthan and can indulge in various other adventurous activities. If you are concerned about how to reach Jawai, we can tell you that Jawai is well-connected with all the major modes of transport are by rail, by road and by air.
With all these places, Rajasthan gives you a broad range of choices for wildlife lovers and bird watchers. Now you know that this state offers much more than forts, palaces, and lakes. As lots of visitors visit Jawai for Leopard Safari, you should do the Jawai Leopard Safari Booking in advance only to avoid the last-minute hassle.
Best Wildlife Conservation Reserve to Visit in Rajasthan
It is not practically possible to visit all the wildlife areas of Rajasthan altogether. So are you confused about which one to choose? No issues!!! we are here to clear up your confusion.
You should visit the Jawai Leopard Reserve not only because of its rich wildlife but also because there are a few things that make it unique from other wildlife conservation areas in Rajasthan. Here, you will be witnessing a strong bond between leopards and human beings that you can't experience in any other part of the world.
So, you must be excited to visit Jawai but looking for the best resort to stay in Jawai. Thour Nature Resort is one of the best places to stay in Jawai. They offer a stay in luxury tents that are equipped with all the modern amenities. They will also organize Jawai Leopard Safari for you through private jeeps at very reasonable prices. Their drivers are highly skilled and well-versed in the area around Jawai Bandh, so they will directly take you to that place, where the population of leopards is high.
You can book your stay with Thour Resorts by visiting their official website.
Book Jawai Leopard Safari With Us. Call & Whatapp : +919784559999 | Email: [email protected]