When you are looking for adventure, you can to the extreme to live it and that's why we see people engaging in extreme sports across the globe.

Wildlife is another thing that fills you with adventure and it gives you a chance to appreciate our nature. Leopard safari in Jawai Bera Rajasthan is equal to any other adventurous expedition.

This area gives you synthetic wildlife that you would be thrilled to watch, here, you get to see leopards, migratory birds, bears, wolves, and hyenas.
10 Amazing Things To Do in Jawai, Rajasthan
Leopard Safari
Birds and Crocodile Watching
Visit Hill Temples
Sunset Point
Off-Roading  Jawai Hills
Village Safari
Jawai Dam Visit
Jungle Safari
High Tea in Jawai Hills
Thour Nature Resort
Leopard Safari
Doing safari is always a great experience and you cannot expect anything better when you are in this region. Here you get to watch these amazing creatures closely and you find them in a different environment altogether. In the rest of the forest reserves in India, you get to see dense forests where searching for the big cat is very difficult.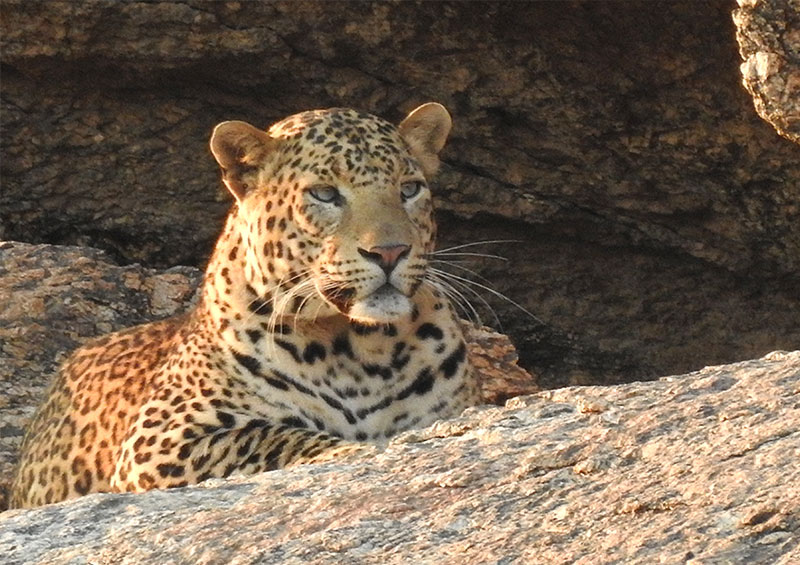 But here, you can easily find them as they are always out sitting on the rocks. You can spot a leopard in this area in much lesser time. The experience of leopard safari in this place is a must-have for everyone. And you should book it right now as it is the right time to indulge in wildlife, you can see leopards, birds and various other animals in this season.
Birds and Crocodile Watching
Jawai is known to be the winter-paradise for birds, here, you can more than 100 species of birds. The most popular ones among the ornithologists are Northern shoveller, pied avocet, tufted duck, Kentish plover, Brahminy duck.

There are many other varieties of birds that you get to in this particular season, it becomes a heaven for every bird-watcher who wants to see more and keeps on exploring different birds in various regions.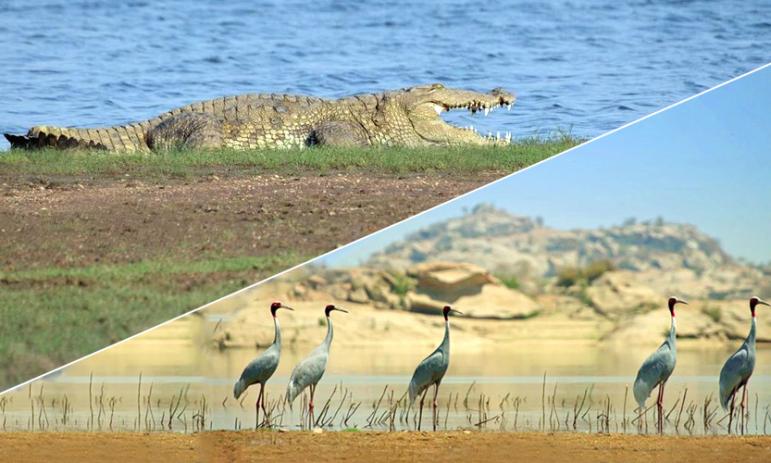 Watching the crocodiles while they hunt birds and other animals can give you goosebumps. You can experience it in this region and as there are plenty of crocodiles in the Jawai river that come to bask in the sun and also hunt. It is an amazing experience that allows you to witness what we have only seen on the tv.
Visit Hill Temples
In this region, you can find a range of hill temples and you do not necessarily need to be a religious person for this activity. That's because visiting a hill temple is as adventurous as exploring wildlife in a safari.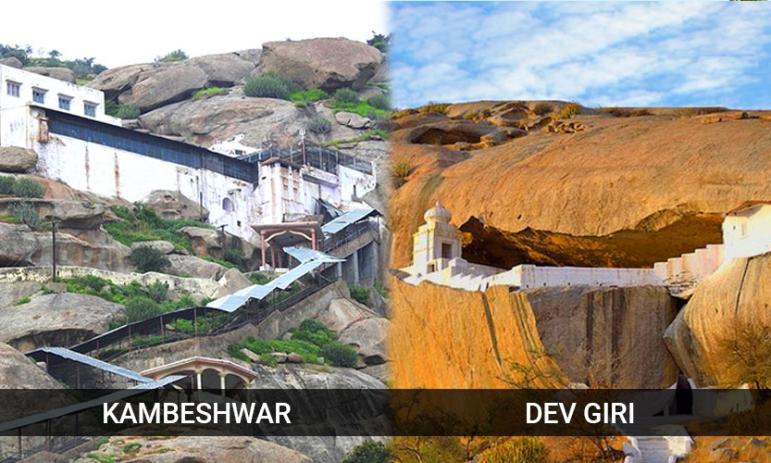 you can feel the adrenaline rush while ascending and descending the temples. Some of them are Dev Giri Temple, Kambeshwar Mahadev Temple, and various other shrines invite you to have a thrilling time while taking the blessings from the gods.

Visiting a hill temple is a unique experience altogether and when you do it in Bera, you get to do many other things as well. You can enjoy the thrill, see a different culture and witness many lively events here too.
Sunset Point
I think a destination isn't finished without a Sunset point, nothing is more peaceful than a setting sun. The shocking perspective on the rough Aravali ranges, sunkissed by the emanating beams of the setting sun is also one thing that attracts scores of vacationers to this pleasant area with nature and leopards. In Jawai you can feel the heat amidst the hills, forest, and river.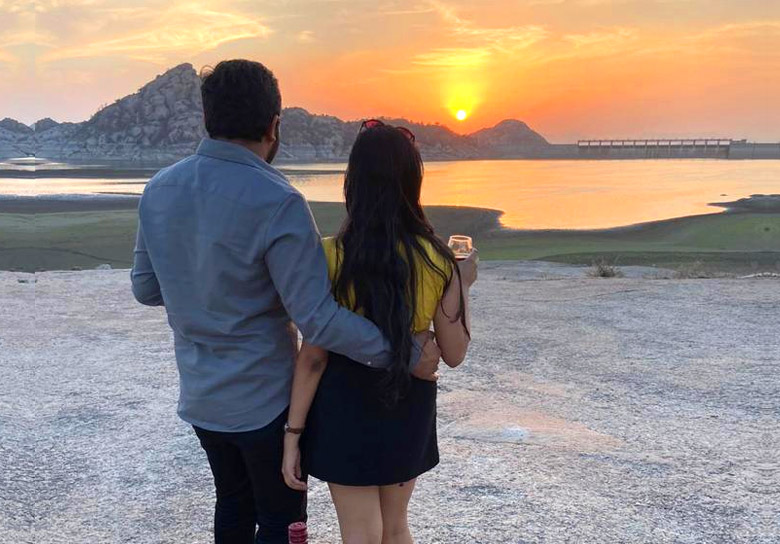 Off-Roading  Jawai Hills

jawai is also famous for off-roading in Rajasthan that's one more reason to visit jawai, off-roading in customized vehicles, and with professional drivers on mountains and lava, hills are itself a thrilling experience. For many people, an uneven, sloppy, rough street would be a driving bad dream.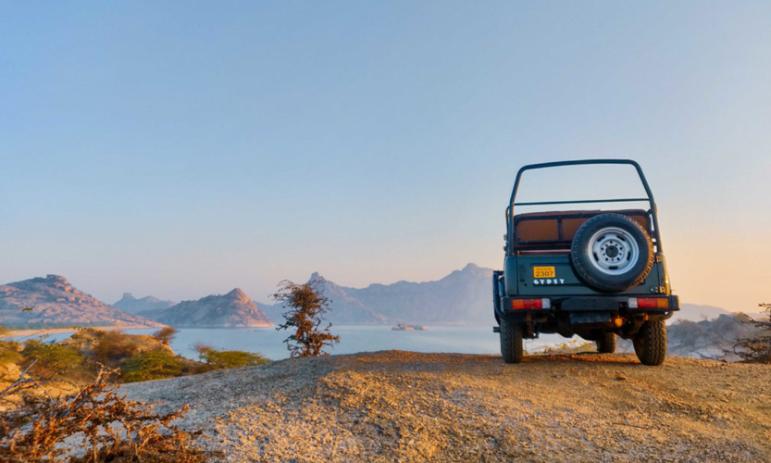 Yet, for a few, the more unpleasant the street the better. you can also bring your own vehicle for Off-roading but it should be a 4×4 vehicle. get first-hand off-roading experience at jawai and have a lifetime memory
Village Safari
It is a great experience to visit the villages where you see the lifestyle of tribals who live a peaceful life far from the helter-skelter of cities. When you watch them rear cattle and growing crops, it inspires you to come closer to mother nature. You can also take many lessons from them about survival in a place where there is a lack of facilities.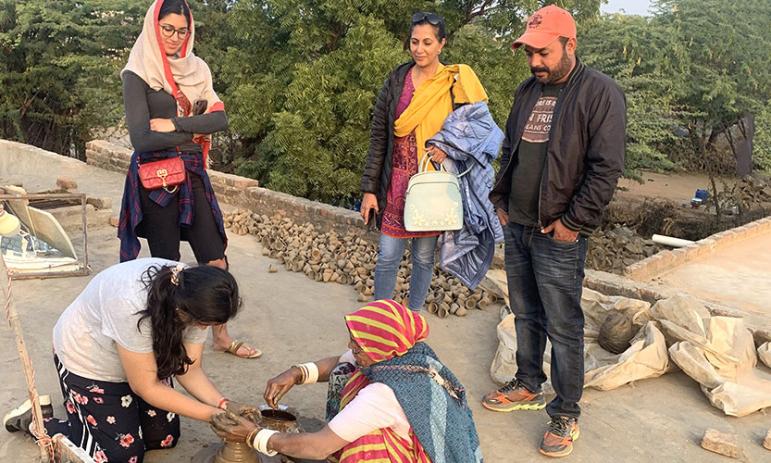 It is something that we must see once in our life and Jawai-Bera becomes a perfect place to do that. These tribal teach us many lessons that we could implement in our lives and make it better.

We can actually get many ideas from their lifestyle and apply them at our homes to lead a more healthy and productive routine.
Jawai Dam Visit
The dam structure is the perfect vantage point from where you can take some exquisite photos of the entire region. It is a place where you can see the splendid beauty of the hills and the river. No matter which season it is, this structure allows you to capture the grandeur of Jawai.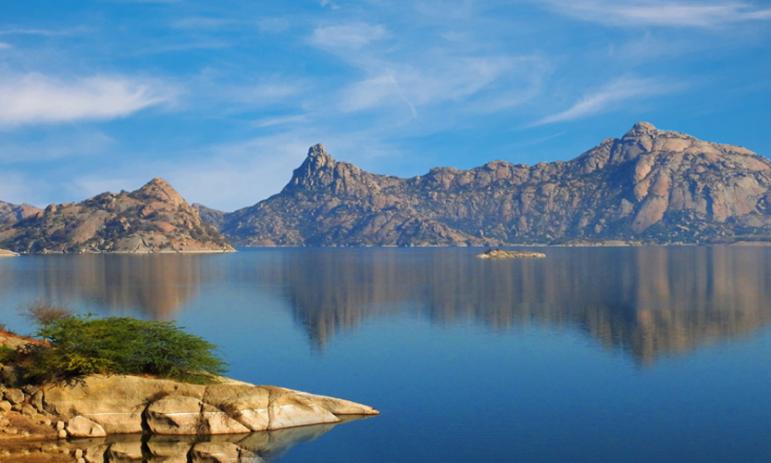 It brings you closer to the land and helps you appreciate the true attributes of this place. These tribal teach us many lessons that we could implement in our lives and make it better.

On the dam structure, you can feel the thrill and take some unforgettable snaps. You can also take the view of the entire region and see things that cannot be otherwise observed, here, you can see the best of Jawai.
Jawai Jungle Safari
When we hear jungle safari instantly our mind starts thinking about thick dense forest and animals, but in Jawai Rajasthan you get to see wildlife in a different environment.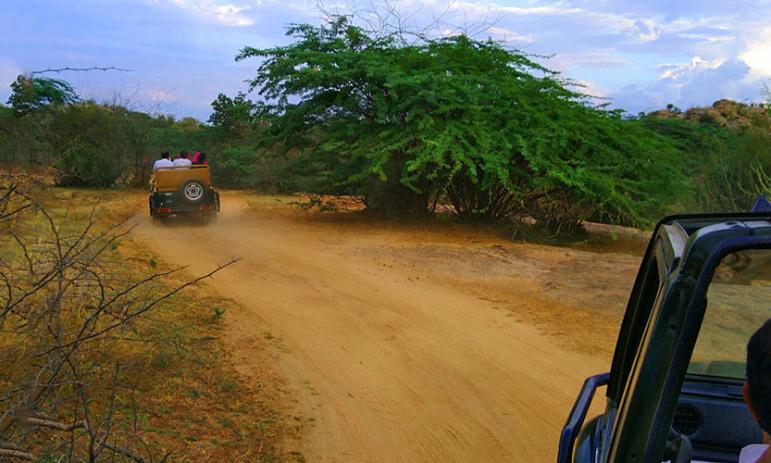 Jawai Bandh is covered with huge hills and several caves. while Jungle Safari. you can spot animals like Hyena, Leopard, Sloth Bear, Indian Fox, Indian Boar, Chinkara, Blue Bull, Jungle cat.
High Tea in Jawai Hills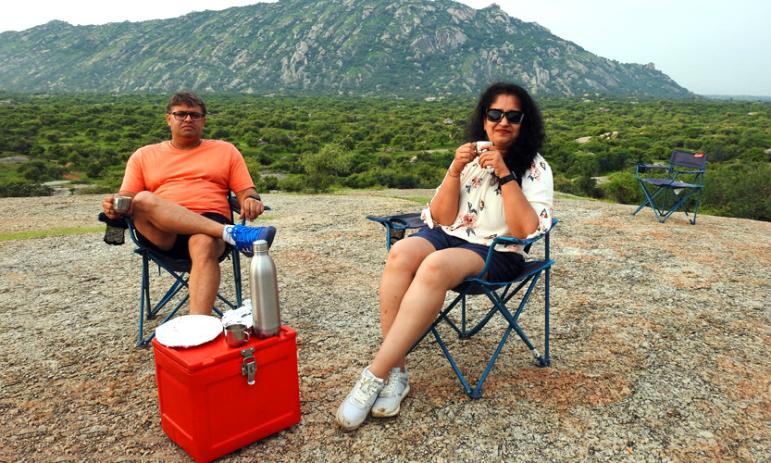 Appreciate the evening tea in Jawai while glaring at the excellence of this area. With Thour Nature Resort, live this experience and participate in a truly amazing experience. Sipping tea on the pinnacle of a slope or by a wonderful waterway; respecting the untamed life and the sounds that nature gives, is energizing in itself.
Thour Nature Resort – Bera Jawai Bnadh

Thour Nature Resort makes your stay in Jawai-Bera totally unforgettable by making all these activities available to you at a very reasonable cost.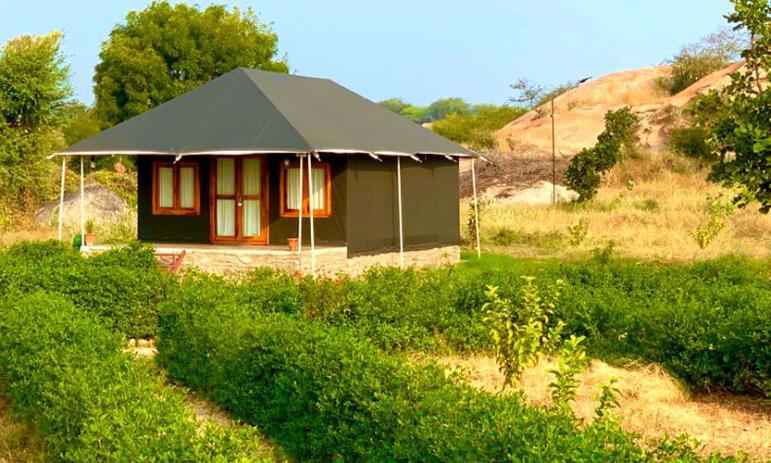 Furthermore, we make your stay completely safe as our property is secured by armed guards and CCTV cameras. When it comes to food, we provide organic food and dairy products that are produced at own property.

We ensure that your stay is delightful in every manner possible and take back some great memories with you.
Call /Whatsapp/Email for Booking : +919784559999 | Email: [email protected]