Jawai Bandh is located in Sumerpur town, Pali district, Rajasthan. The nearby area of Jawai Bandh is one of the prominent Wildlife Conservation Reserves in Rajasthan. This area has become a natural habitat for a flourishing population of leopards, birds, crocodiles and various other animals such as striped hyena, sloth bear, Indian fox, Indian boar, chinkara, nilgai and jungle cat etc.
In the last few years, the popularity of Jawai Leopard Reserve has increased. Due to its enhanced popularity domestic as well as international tourists are visiting this alluring place. If you are planning to visit this fascinating location with your family and friends and want to know important things about Jawai, you are at the right place.
This article provides you with all the necessary information about Jawai Bandh and its nearby areas so that you can plan your trip accordingly.
History of Jawai Dam
The history of Jawai Bandh, Rajasthan is as interesting as the place. Jawai river is the tributary of the Luni River. It was a devastating flood that has given birth to the proposal of constructing a dam over the Jawai River that had hit the Pali and Jalore districts, particularly in the year 1903.

On 12th May 1946, construction was begun at the behest of Maharaja Umaid Singh of Jodhpur. It took 11 years for the dam to be constructed, and when it was over in 1957, the total cost was estimated to be 2 crore and 7 lakhs.
It is the biggest dam in Western Rajasthan and provides water supply to Jodhpur and some parts of the Pali district. The entire village covers an area of 500 sq km and is inhabited by the people of the Rabari tribe of Rajasthan.

Originally, the Rabari people were nomads and kept travelling from one place to another, but in this region, they have been settled for many years now.
The weather of Jawai Bandh Rajasthan
Weather is always an important factor when it comes to traveling, many of our plans are made and tweaked depending on this matter. In Jawai, you will find the weather always pleasant due to a couple of reasons. It is a place that comprises of a range of hills along with a river, therefore, you never feel too hot or too cold in the months when the seasons are at their extreme.
No matter how cold it is, but you get to bask in the sun because the sky remains clear of the cloud. In the winter, of course, the region gets enshrouded with clouds which actually looks much better than a sunny day. And that's why there is no such 'best time to visit Jawai dam', you can visit this region at any time of the year and it doesn't fail to amaze you.
Number of Leopards in Jawai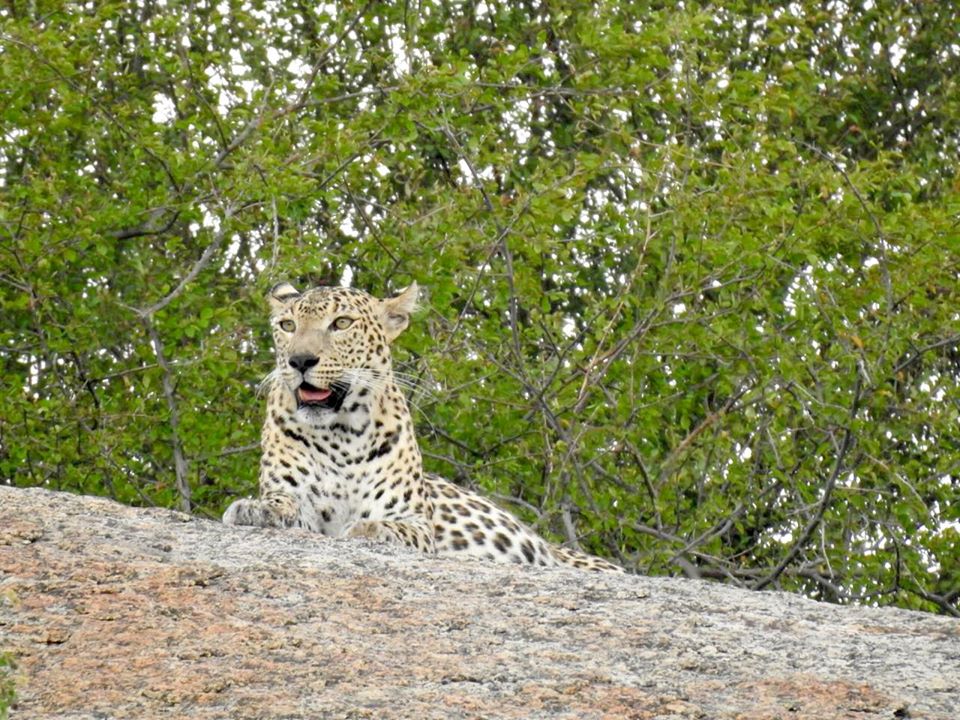 Are you curious to know how many leopards are in Jawai Rajasthan? You will feel astonished to know about the number of these big docile cats in the Jawai Bandh area as there is a high population of this wildlife species here.
As per the forest officials who have surveyed the entire area, there are approximately 50 to 60 leopards who take shelter in the granite hills of Jawai.
The best thing about this area is that it does not face any threats of poaching yet and as a result, the number of leopards has been increasing. On the other hand, the locals here consider the big cats as the guards of their local deity.
There is one such hill temple, the leopards often visit without harming any human being. Moreover, it is very easy to sight these leopards as they are mostly out on the rocks looking for food. Leopards are solitary and they are generally not found in streaks, but in this area, you can see multiple leopards roaming about.
Best Time to Spot Leopards in Jawai
Every place has its ideal time to visit. If as a tourist, you will visit the place at that particular time, you can enjoy your vacation more.
Jawai Conservation Area can be visited throughout the year. However, we recommend you avoid the summer months of the year which are from April to June as in these months the temperature of Rajasthan will be very high i.e. sometimes more than 45 degrees Celsius.

Spotting tigers at such a high temperature is not recommended as you will not be able to bear the scorching heat of the region. Also, you should try to avoid the monsoon months which are from July to September.
The best time to visit Jawai Bandh will be between October to March as these months are the autumn and winter season in the region. The weather will remain cool and pleasant in these months and you can enjoy spotting leopards more during this time of the year.
If you are confused about choosing your safari timing as morning or evening, we can assure you that both times are great to witness these big docile cats. In the morning there are high chances of sighting leopards as leopards will come out from their caves and relax on granite rocks.
However, in the evening also, there are great chances. In the evening, other than sighting leopards, you can also witness the mesmerizing sunset from a nearby point.
Safety Aspect While Doing the Leopard Safari in Jawai
You should think about your safety before going to wildlife, especially places where predators like leopards are roaming about nonchalantly. Your safety always remains in your hand. We recommend you adhere strictly to the instructions of your guide and driver as they will be providing you with a guideline to ensure your safety.
You should also include the necessary Things to Pack Before Going Jawai Bandh Rajasthan Trip.
However, there is not any threat from Leopards to human beings. You will feel astonished after experiencing the bond between leopards and local people. In Jawai, there are many granite hills and in those hills, locals have carved out temples for their local deities. The priests of these temples go into the shrine unguarded and unarmed in the early morning which is apt timing for seeing leopards.
You will be surprised to know the priests have been doing it for many years now and there isn't a single instance of attack on a human even when he or she is on foot and carrying no arms for protection. If someone considers Jawai unsafe for safari, then there is no place on earth where you can see wildlife safely.
Collective wildlife of Jawai
Are you thinking that Leopards are the only wildlife creature in Jawai? Do you want to know how many types of animals are found in Jawai Rajasthan? Besides, leopards, there are many other animals to see in this region. You can easily spot hyenas, white foxes, sloth bears, jungle cats, nilgai, and crocodiles along with several species of migratory birds.
With this syncretic wildlife, nature lovers and photographers can have a great experience, this place gives them much more than you expect. It is a place where you can spot multiple species and capture them very easily on your camera. Jawai is a one-stop destination for those who want to see a large part of wildlife in a unique environment. It allows everyone to spot many splendid creatures effortlessly.
However, Jawai is a place that is most suited for people who love to explore wildlife and who are nature lovers or wildlife enthusiasts. If you are a party animal, you might not be able to enjoy this place to the fullest.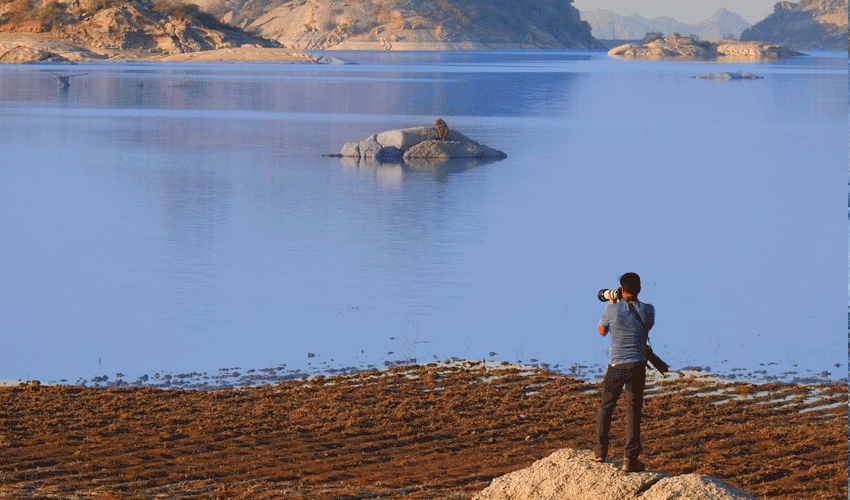 Bird Watching at Jawai Dam
Bird Watching in Jawai  Bandh is one of the most alluring and fascinating activities to do in Jawai. If you are a bird-watcher, you can grab enough opportunity to capture snaps of different birds in your camera. Jawai is a place for thousands of migrants words who migrate here due to the favourable climatic conditions of the region.
The best time to visit Jawai for birdwatching can be in the months between November to February. It is that time of the year when innumerable migratory birds come to Jawai from different parts of the world.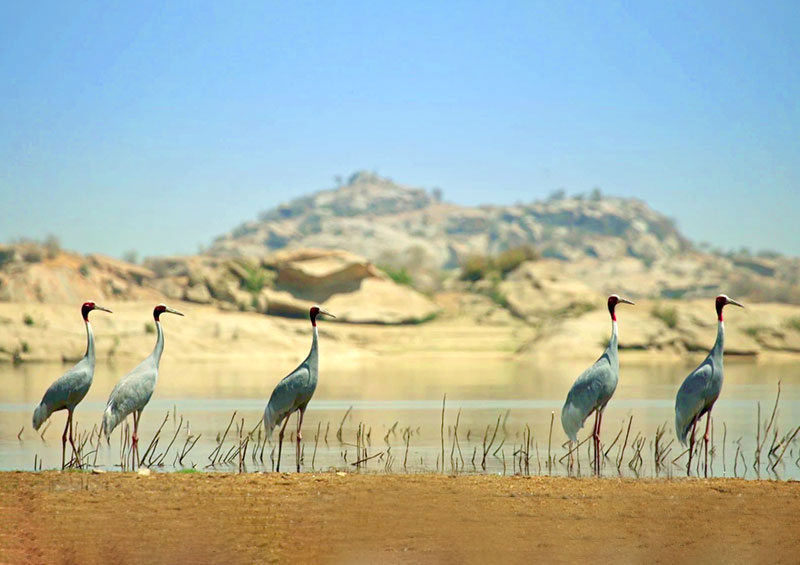 A Visit to the Mighty Granite Hills
India possesses a wide array of stones that are scattered across various regions. Jawai has a range of granite hills that have become a habitat for animals and humans as well. Today, you can visit temples that are carved out in these hills, other than that, there are caves where leopards dwell.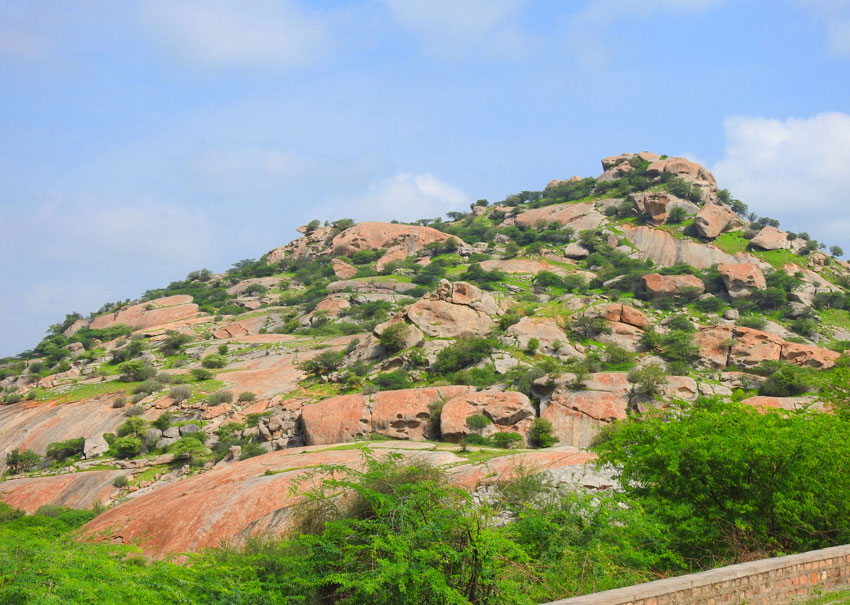 This also becomes a unique characteristic of this region, in all the other wildlife reserves, you see leopards living in trees, but here, you see them living in these hills. A visit to these hills could be the most thrilling moment of your life because there are plenty of hills and they make you even more adventurous. Here you will also get an opportunity to witness How Do Jawai Leopards Hunt for Food to sight a new experience.
Jawai Jungle
That's correct, apart from the hills and the river, you get to explore the forest as well in this place. The jungle of Jawai is called 'Medh' which is spread across an area of a few kilometres. All the animals mentioned above can be seen here and it is an experience that you will remember throughout your life.
At this place, you can make the most of your safari tour and take some breathtaking photos of all the animals here. It is a place where you can see the wildlife very closely and if you are to believe the visitors who have been to this area, the animals are equally curious to see human beings.
Jawai Leopard Conservation Reserve is unique in itself as instead of being shy, Leopard comes out to see the supreme being of the planet and making your safari highly adventurous and interesting.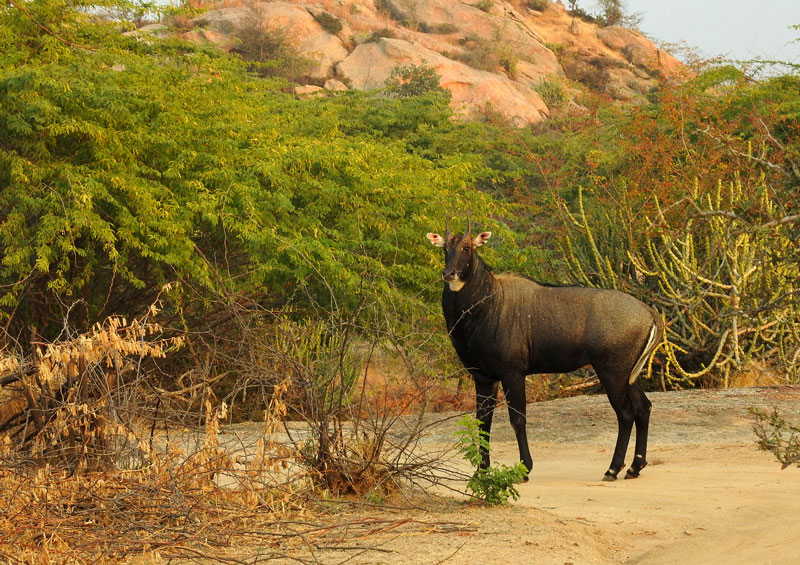 Temples of Jawai Bandh
Various famous temples in Jawai come among the top 5 places to visit in Jawai Bandh. These are the temples of local deities that leopards, as well as human beings, visit together. There are majorly two temples in Jawai which are listed as follows:
If you just take a look at the structure of this temple, you would be amazed to see such a quaint and idyllic location. It is situated right in the middle of the hills and from this temple, you get the best view of the entire region.

The shrine is dedicated to local goddess Ashapura Mata Ji who according to the locals, takes care of every living being in this region including the leopard and this is the very temple where the leopards often visit (as mentioned above).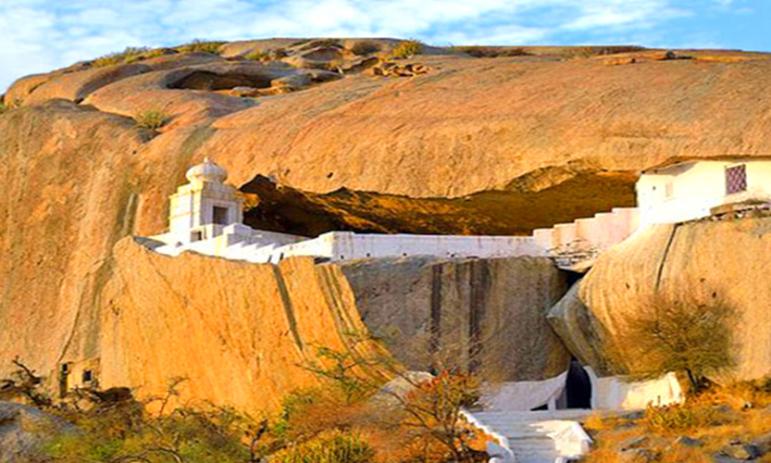 Kambeshwar Mahadev Temple
Another temple located in the Sheoganj area of Sumerpur Tehsil, Kambeshwar Mahadev becomes another attraction for travellers interested in trekking or hiking. The ascent of this temple is swashbuckling and it can make your trip much more thrilling.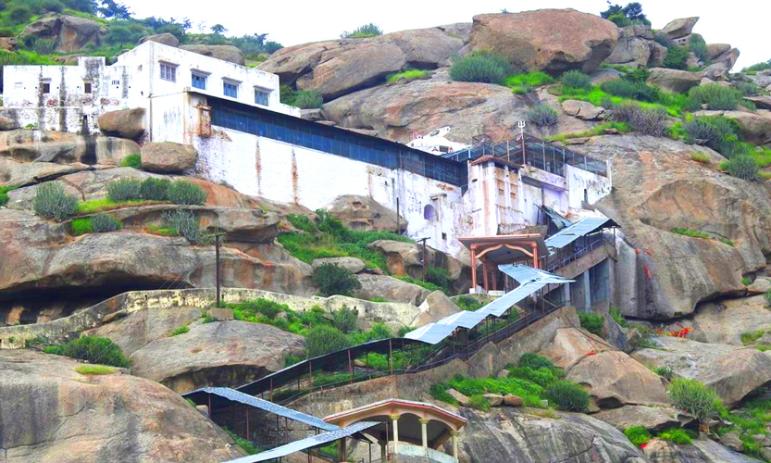 Also, at this temple, you can enjoy an annual fair that is organized in November every year. It is an event that attracts a large number of crowds from all the neighbouring places. It is also known for a large number of monkeys who are surprisingly friendly with humans.
Jawai Villages
In Jawai, some tribals rear cattle for their living and live a very mundane life. In these villages, you can enjoy seeing their quaint lifestyle that has no or minimum dependency on things like the internet, phones, and even electricity.
And yet, when you visit their houses, they greet you with an amazing sense of hospitality, and they treat you with homemade chach or lassi (drinks made up of buttermilk) along with food that is made on the earthen hearth.
You can opt for Jawai Village Safari Tours to experience the local culture, hospitality and mouthwatering food for tasting the authentic taste of the region.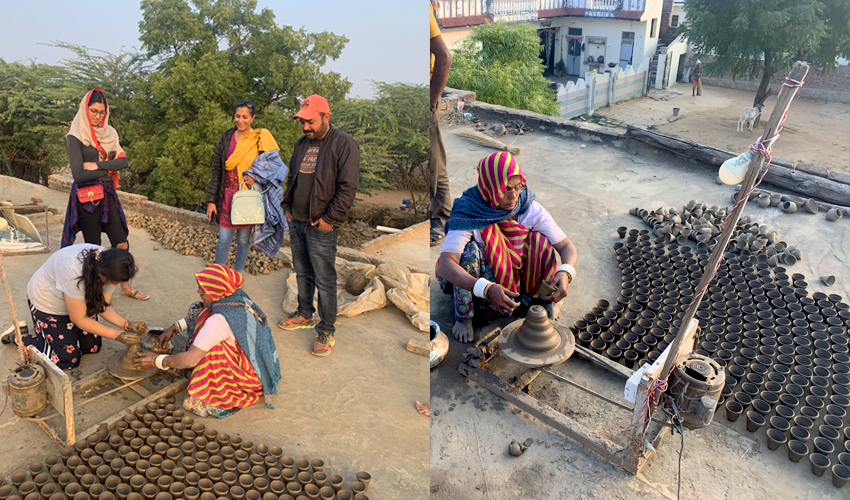 Bera/Bera River
This is also one of the top places to visit in Jawai. Around this river, you can meet people who are living in hamlets, if you see their lifestyle, you will learn how to survive without technology and modern appliances.
They show you how you can make do in the forests and live with minimum dependency on gadgets and apps that urban people use. Seeing those people, you can also get some ideas and come closer to nature, the residents of this place give you much more than you expect.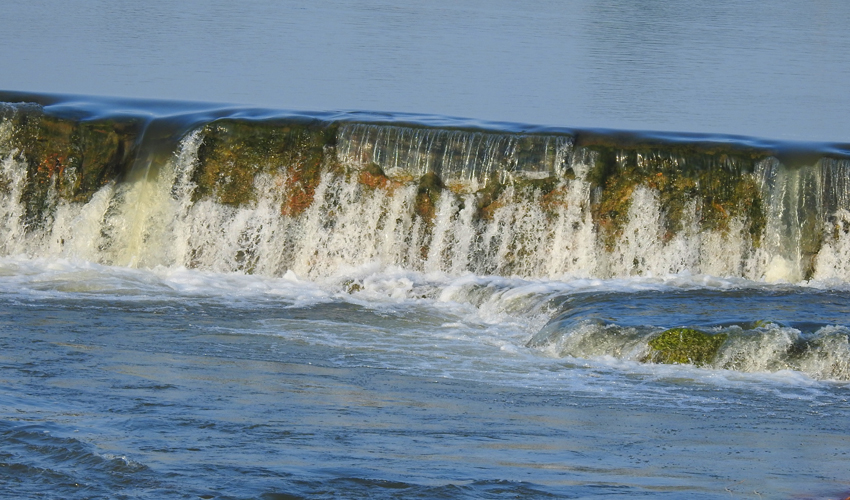 Local Tribes
In Jawai, you can see the people of the Rabari tribe who have an old history in Rajasthan. They are also known for their nomadic lifestyle and various other attributes that make them different from the other tribes of India. They have huge contribution to the history of Jawai and maintain a harmonious relationship between leopards and human beings.
Rabari people live in matriarchy and earnings come from rearing cattle and selling their milk. Some of them also engage in farming and sell vegetables and cereals to local vendors. After seeing these people, you can get an idea of living a minimalistic lifestyle.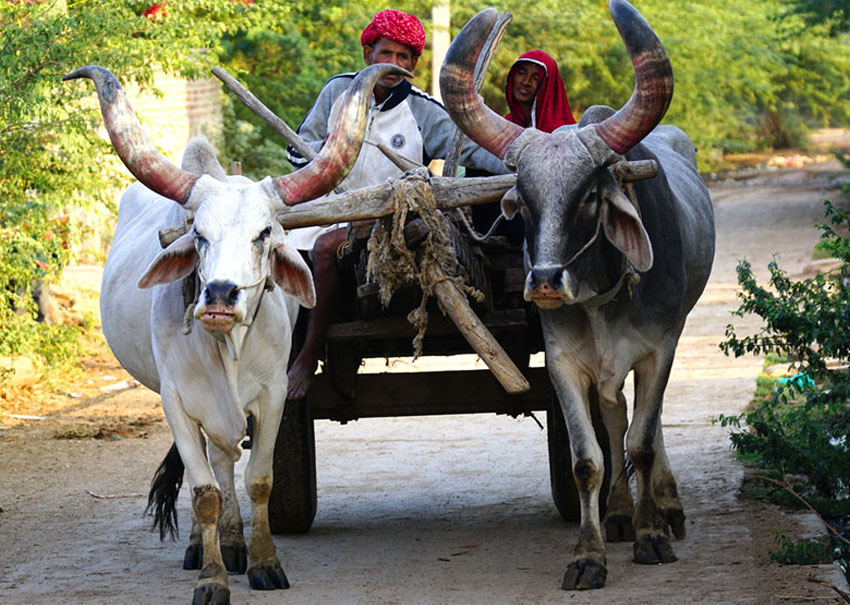 Leopards & Shepherds
This phrase might be appearing poetic to you however, it is a reality. Leopards and shepherds here share a harmonious bond for a long time. The majority of tourists are coming to this wildlife reserve in Rajasthan to witness such a bond between humans and wildlife creatures in real.
Are you not believing in such a bond? You should visit at least once to Jawai to experience the unbelievable where you will get a chance to witness how human beings and these big docile cats are staying in the same place altogether.
Where to Stay in Jawai?
Thour Nature Resort is the best resort in Jawai resort property dedicated to making the Jawai leopard safari one of the biggest attractions for the tourists who come to visit Rajasthan. This region already offers everything to nature lovers and thrill-seekers, but with service providers like Thour, your experience gets even better.
With us, you can come closer to land and see its splendid beauty closely, not only do we make your safari memorable, but we also ensure that your stay is safe, comfortable, and luxurious. We provide home-grown authentic food to our guests and make sure that they feel safe while enjoying the safari.

We offer luxury tent stays at our property which is equipped with advanced amenities. We also organize Jawai Leopard Safari Tours and Jungle Safari Tours for our guests at reasonable prices through private gipsy. Our drivers are highly experienced and know where you will be having high chance of witnessing leopards. By booking your stay with us, your chances of witnessing those big docile cats rise to almost 100%.
Book Your Stay & Leopard Safari With Us. Call & Whatapp :+919784559999 | Email: [email protected]